Harley Davidson Custom Motorcycle
We present the Harley Davidson Custom MotorcycleA perfect wall decor element. Harley-Davidson, also known as HD o Harley, is one of the most emblematic motorcycle manufacturers in the United States (USA), often associated with their motorcycles to the famous Route 66. Its origins date back to 1903 when a young man from Milwaukee, William S. Harley, and his friend Arthur Davidson founded the brand that would bear their names. Using the Davidson family's backyard as a workshop they built their first racing model, which made its first appearance in September 1904. Gradually increasing production, and the next year it had more than a dozen bikes in the makeshift workshop. 1907 figure in amount to the units 150 Harley Davidson, already in its own factory. This dynamic continued unstoppably, to the point that in 1914 its production reached 16.284 motorcycles. With the entry of the United States into the First World War, in 1917, Harley Davidson became the official supplier of the army, which provided tens of thousands of vehicles. In the 67s they had already become the largest motorcycle manufacturer in the world, being present in 1929 different countries. But with the arrival of the Great Depression in XNUMX, the production of Harley Davidson plummeted, so they had to adapt models and methods of manufacture to changing times. Your image has been globally used in toys, graphics, music, cinema, television and of course in furniture, associating its style with the retro style of route 66 and the Garage style. Here we present you a fabulous scale wall replica of this mythical chopper, customized in the purest American style.
Dimensions Moto Wall Decoration:
High: 0,68 m
Background: 0,11 m
Width: 0,76 m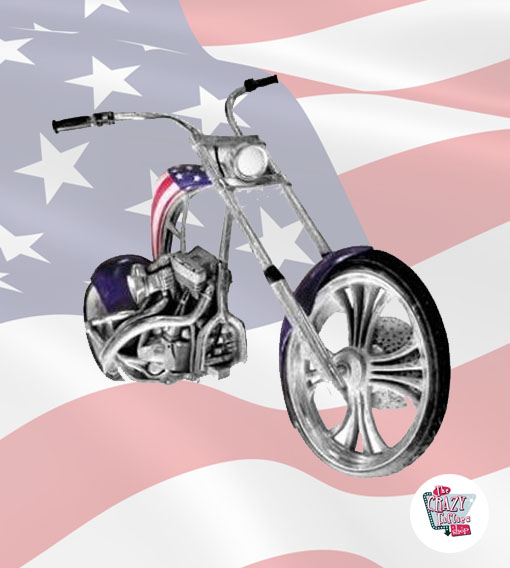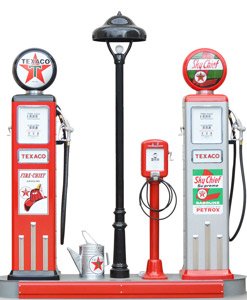 If you are interested in decoration engine world, we recommend you also to visit our category gasoline retro jets where you can find fabulous decorative gas pumps.