VW Beetle Car Sofa
El VW Beetle Car Sofa is based on the mythical Volksvagen Beetle, also known in Spain as VW Beetle and in Latin America as «VW Beetle»Or«VW Beetle»Is possibly the most emblematic car of the twentieth century. Sold worldwide and with more than 20 millions of manufactured units, it is the car that has been in manufacturing for the longest time (almost 70 years in production). It all started in the 30 years, when Adolf Hitler rises to power in 1933, decides to launch a plan to promote the German automobile industry, with the aim of enhancing its factories and making them more competitive against the English and French, thus launching a contest for entrepreneurs for the concession of the manufacture of the so-called «Village car» (Volks Wagen). Ferdinand Porshe was commissioned to carry out the project whose aim was to build a car simple, reliable and inexpensive, that would be affordable to most Germans, thus was born the VW Beetle.
Honoring this fabulous car where its maxim was in the 50s, together with the mythical Vw T1 «hippie» vans, we present you an original sofa made on what would be the front of a VW BeetleThis Sofa Beetle (Beetle) is in three different color finishes and headlights can illuminate truth! Ideal to combine with the V6 Engine Table.
El cOUCH Vocho It is available in 3 colors, red, yellow or black
Dimensions Beetle Couch:
High: 1,23 m
Background: 1,17 m
Width: 1,97 m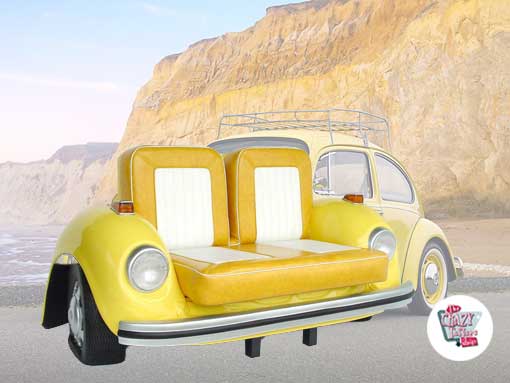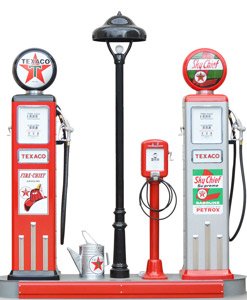 If you are interested in decoration engine world, we recommend you also to visit our category gasoline retro jets where you can find fabulous Decorative petrol pumps.