Services of Interest
Here are some links to other websites that offer Services of Interest complementary. The Crazy Fifties offers this non-profit space and dissociates itself from its management.
Music and event organization: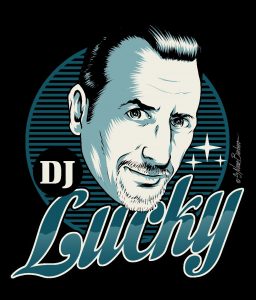 DJ. Lucky: Joaquin Campos Albert better known as Dj. Lucky defines himself as a lover of Rock'n Roll from the 50's and 60's, he specializes in organizing events and leading rock groups. It also has the option of American car rental for any event.
Marcos Elvis: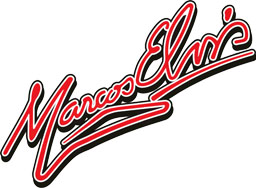 Marcos Elvis takes a tribute show to Elvis Presley with everything you need to be able to perform both indoors and outdoors in venues (sound equipment, stage, lights, smoke, etc.). Marcos assures that with him the party is guaranteed and his videos at su Youtube channel. If you are heavy open a 50's American Restaurant and you want a show for the inauguration or you just want to set up a retro style party, Marcos Elvis is a great option to keep in mind, we leave your website so you can see more works and contact him if you wish: MarcosElvis
Cakes and Cupcakes: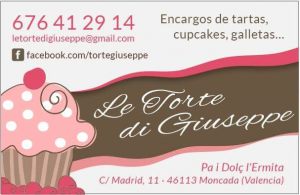 Le Torte Di Giuseppe: Jose Felipe Benito Serrano, also known by some as "El Fallero de las Tartas" (due to his Valencian origin) runs the well-known pastry shop «Le Torte di Giuseppe« which is specialized in Cupcackes, cookies and cakes. Such is his recognition that he has had to "reinvent himself" and now he is making international cake shipments, such as France, Germany and Italy among other European countries. He is characterized by his close and professional treatment, in his letter of introduction we can read: Custom cakes, cupcakes and cookies are made in fondant. In special events, birthdays, baptisms etc.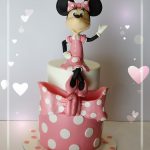 Your contact data are: Phone: 676 41 29 14 Mail: letortedigiuseppe@gmail.com Address: Pa i Dolç L'Ermita, C / Madrid N: 11 Moncada, 46113 Valencia, Spain
Classic Cars Rental: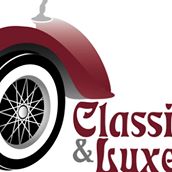 Classics and Luxe Classics and Luxe is a classic car rental company for weddings and events located in the town of Corbera de Llobregat in Barcelona. They have crane service for long-distance transportation so they can offer their services throughout the Peninsula. If you are interested in hiring their services, you can contact them through their Web page or your Facebook. You can also send an e-mail to info@classics-luxe.com or visit them at: Carrer Manuel de Pedrolo, 2b 08757 Corbera de Llobregat Barcelona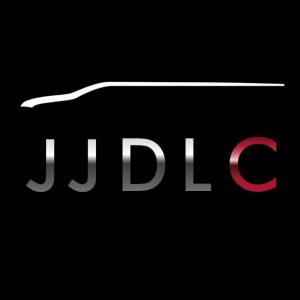 JJDeluxeCars: JJdLuxeCars is currently the national rental company of classic cars, sports, limousines and exclusivos.con la largest fleet in Spain. We have a mobile fleet consisting of more than 15 limousines (Hummer, Lincoln, Chrysler etc), and more than 300 spectacular cars. In our delegations you will find exclusive Rolls Royce, Bentley, Jaguar or Mercedes, and an endless list of American jewels from the decade of the 40 years; Pontiac, Cadillac, Chevrolet, Ford, Lincoln, Packard, Oldsmobile, Buick, Zimmer or Chrysler. In addition, we offer you an enviable collection of sports, among which those fans of strong emotions you will find for rent an Aston Martin, up to 6 different models of Ferrari, Pontiac, Mustang, Triumph, MG Midget, Alfa Romeo, Mercedes, Porsche , Chrysler, Jaguar ... Contact:
ALICANTE: Raúl Rodríguez | rrodriguez@jjdluxecars.com | 635.619.558
MURCIA: R

aúl Rodríguez | rrodriguez@jjdluxecars.com | 635.619.558

MADRID: Jose Martinez | jmartinez@jjdluxecars.com | 654.080.074

PALMA DE MALLORCA: Antonio Medrano I amedrano@jjdluxecars.com | 636.955.545

VALENCIA and CASTELLÓN: Joaquín Ruiz | jruiz@jjdluxecars.com | 656.586.377

ZARAGOZA: Natalia Sora | zaragoza@jjdluxecars.com | 695.902.239
Restoration and Sale of Classic Cars: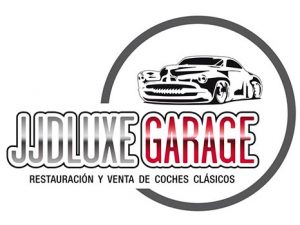 JJDeluxeGarage: JJDeluxeGarage is a JJdLuxeCars service, they are currently working on their new website, but they can contact you through their usual contact details. Contact:
ALICANTE: Raúl Rodríguez | rrodriguez@jjdluxecars.com | 635.619.558
MURCIA: R

aúl Rodríguez | rrodriguez@jjdluxecars.com | 635.619.558

MADRID: Jose Martinez | jmartinez@jjdluxecars.com | 654.080.074

PALMA DE MALLORCA: Antonio Medrano I amedrano@jjdluxecars.com | 636.955.545

VALENCIA and CASTELLÓN: Joaquín Ruiz | jruiz@jjdluxecars.com | 656.586.377

ZARAGOZA: Natalia Sora | zaragoza@jjdluxecars.com | 695.902.239
Sale Classic Cars:

SoloCochesClassicos: Solocochesclassicos.com are specialized in the sale of classic cars European low-cost, but is currently expanding its product range and also offer exclusive cars more private, such as the Dion Button, Fiat 503, Buick, Packard, Mercedes 190 SL or Jaguar E Type. They also offer rental service with driver, especially for weddings. Contact:
12580 Benicarló Castellón
699970697
If you have any Services of Interest please contact us