Cadillac Car Sofa
We present the jewel in the crown, Cadillac couch.
This Retro Sofa is built on the most emblematic rear of the automotive world and a milestone in the decades of años 50 y 60. Although just saying Cadillac all his image comes to mind, it really is true that Cadillac is the brand, the car in question is the gold and not one either, as there were several versions, this is particularly the Cadillac El Dorado 59'or 60' (2 years in production) but enough to forge a legend. This Fantastic car sofaIt is made of fiberglass with a high quality molded resin finish, the optics are really functional and light up, they work with the conventional 220v electrical network. With this Classic car sofa, not only you will give a retro air or complementarás your retro decor or vintage decor, besides that, you will enter a part of a piece of automotive history from the golden age of America.
In conjunction with the Cadillac couch recommend purchasing the Motor coffee table V6
Dimensions Cadillac Car Sofa:
High: 1,12 m
Background: 1,15 m
Width: 1,95 m
Available in 7 different finishes.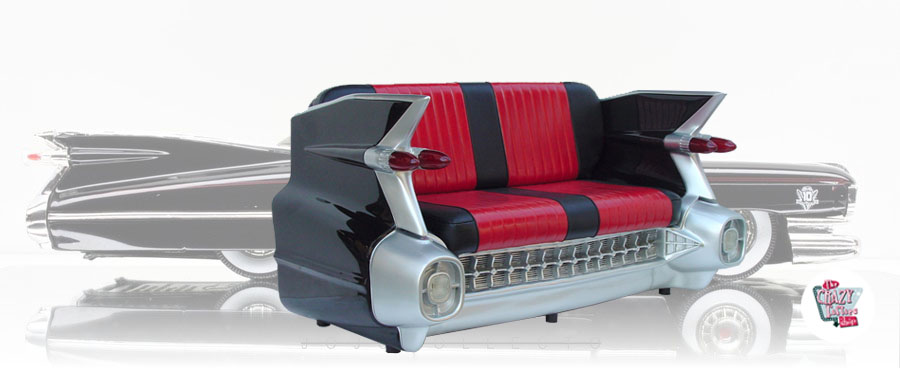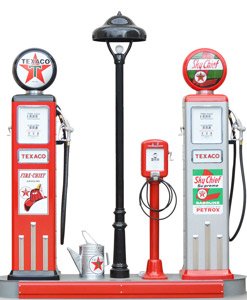 If you are interested in decoration engine world, we recommend you also to visit our category gasoline retro jets where you can find fabulous Decorative petrol pumps.