Mustang front 67
Introducing the Mustang front 67 to decorate the wall of your home or business. El Ford Mustang It marked a before and after in the American automobile sector, since it gave rise to a new class of American vehicle called «pony car» (a sports coupe with long front hood and short rear). He Mustang almost be called a Cougar, a name which later receive another vehicle Ford. He car was designed based on mechanical Ford Falcon so that the transmission and suspension parts did not have to be created from scratch but simply adapted to the new chassis. East Ford sports (Ford Mustang) was officially unveiled at the New York World's Fair (New York) on April 17, 1964 and immediately became a hit with over twenty thousand units sold on day one, almost half a million units sold in its first year. of existence and more than one million models manufactured two years after its launch date, totaling the company more than one billion dollars in its first twenty-four months of life. The truth is that the image of this American automobile landmark has been used in toys, graphics, music, cinema, television and of course in furniture. Garage style decoration in the purest 50s American retro style, this Front wall decotativo this made about recreating the front a Ford Mustang 67.
If you want to complete your collection Mustang we recommend the Mustang Bar 67
Dimensions Mustang front 67:
High: 0,78 m
Background: 0,35 m
Width: 1,70 m
* The lights really work!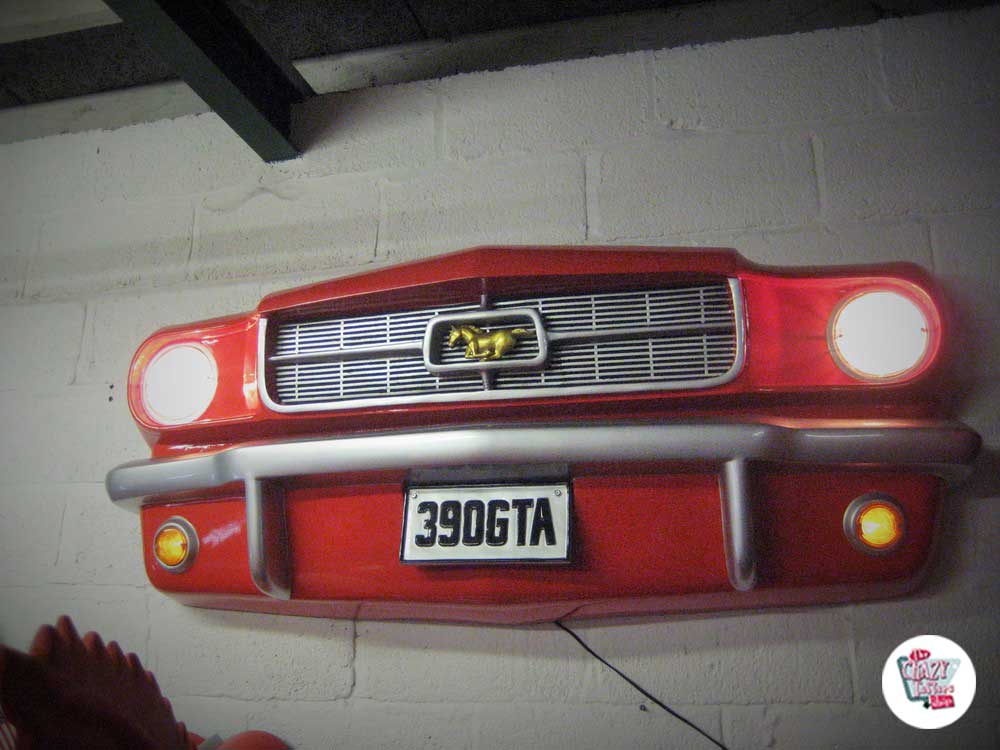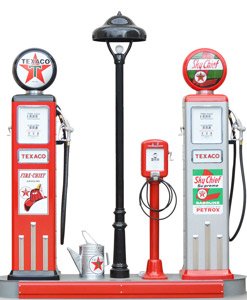 If you are interested in decoration engine world, we recommend you also to visit our category gasoline retro jets where you can find fabulous Decorative petrol pumps.