Table Bugatti
We present this fantastic Table Bugatti is created in fiber with resin finishes and a glass envelope, recreating on each side of the table, what would be a radiator of a Bugatti. This legendary French brand of Italian origin (luxury car and competition), it was founded by Ettore Bugatti in 1909 in Molsheim (a town currently in France but at that time belonging to Germany). Under the motto «Nothing can be too beautiful, nothing can be too expensive » isolate and deprive Bugatti hector, designed and built during 30 years a series of luxurious cars that emphasized both its performance and its design. This table tribute is manufactured with high quality cast resin and hand painted, with glass on the top which lets the magazine with their magazines classic cars. This Table Bugatti It is ideal to combine with the Culquiera Sofas car you will find in the category Retro Furniture Motor Replica.
Dimensions Bugatti Coffee Table:
High: 0,63 m
Background: 0,95 m
Width: 0,58 m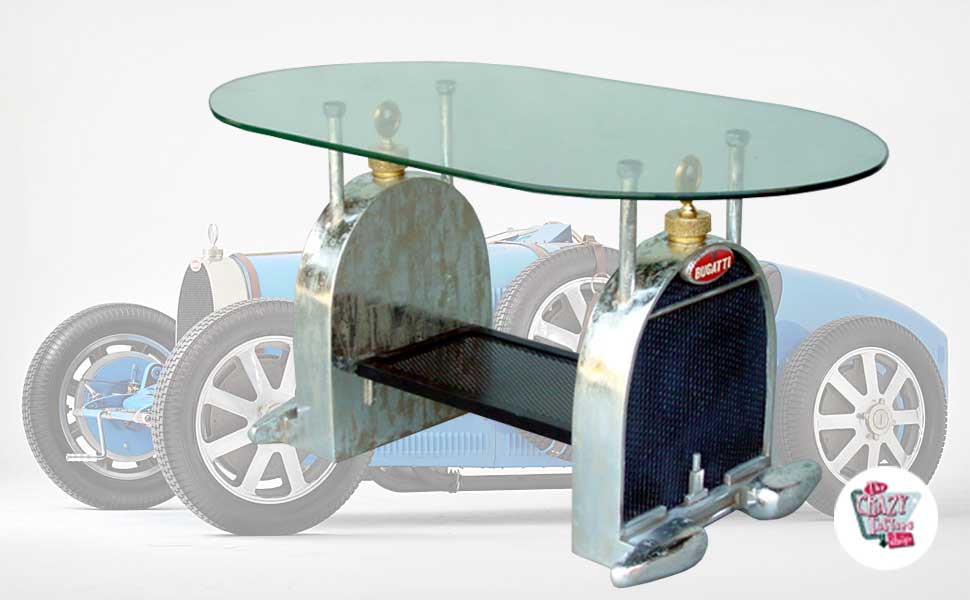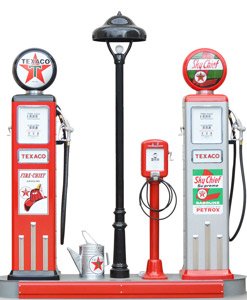 If you are interested in decoration engine world, we recommend you also to visit our category gasoline retro jets where you can find fabulous decorative gas pumps.