Corvette Mesa 58
We present the Corvette 58 table. This fantastic coffee table also known as Coffee table will not go unnoticed by visitors.
Possibly the most famous brand model Chevrolet (of General Motors) and an icon of the America of the 50s, be the corvette of 58'or also known as Corvette twin headlampsBy the way, this topic raised and raised blisters among lovers of the chevrolet corvette of 57'or corvette monofaro and lovers chevrolet corvette of 58'or corvette twin headlamps, By which is aesthetically more beautiful. The truth is that the image of this American automotive landmark has been used in toys, graphics, music, movies, television and of course in furniture. Here we present a fabulous vintage table in true American style retro 50 years, this 58 ′ Corvette Table this made on the recreation of the front of a Chevrolet Corvette 58, which has been recreated on both sides so that regardless of whether you are sitting on one side or the other you can always see the front of the Corvette This table has a glass sheet at the top.
Dimensions Chevrolet Corvette Coffee Table:
High: 0,57 m
Background: 0,99 m
Width: 0,43 m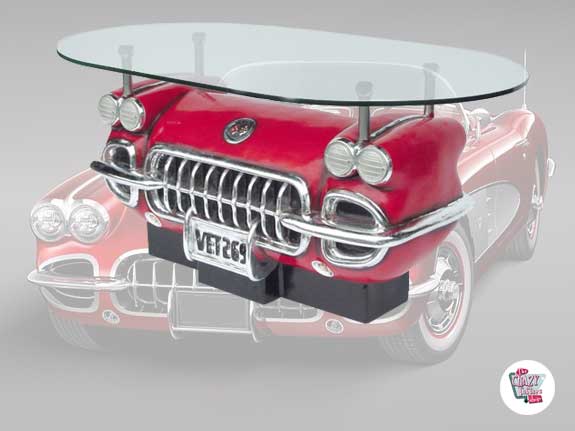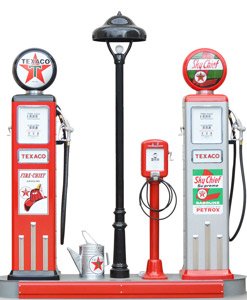 If you are interested in decoration engine world, we recommend you also to visit our category gasoline retro jets where you can find fabulous decorative gas pumps.