American Dining Set
Asier sends us some photos from Navarre, of how was his house with this American Dining Set.
This American dining set It is based on the elegant C1502524 Set which is formed by a Retro American Diner Table TO25 in Antique Multifleck + 4 finish Retro American Diner chairs CO24 and 1 HW150 Bank In color blue. Although this set is also available in different colors of table and chairs.
Here we attach some more images from other perspectives.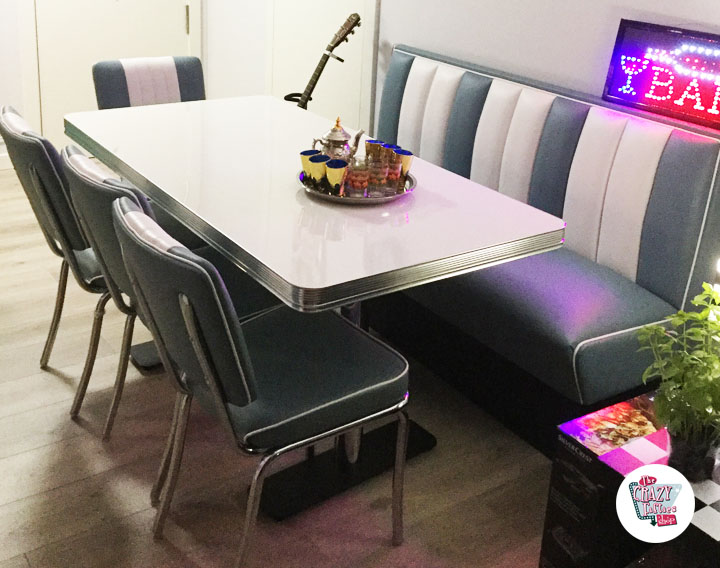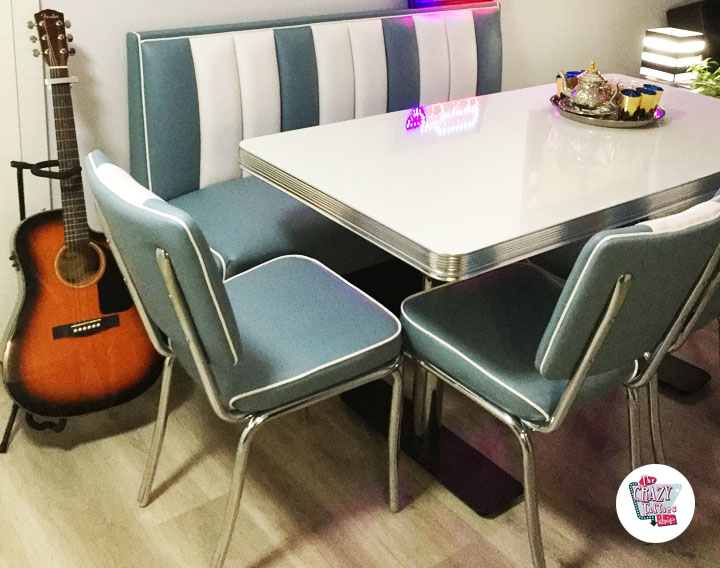 You can complement the decor of your dining room with Vintage Opaline Crystal Lamps, Neon signs Or even some Decorative scale figure.
Apparently he was very satisfied with the quality of our furniture, we hope you enjoy it for a long time !!