Roxy's Diner Bergen
Introducing the Roxy's Diner Bergen, (As its name implies) in the wonderful town of Bergen, situated in the South West of Norway.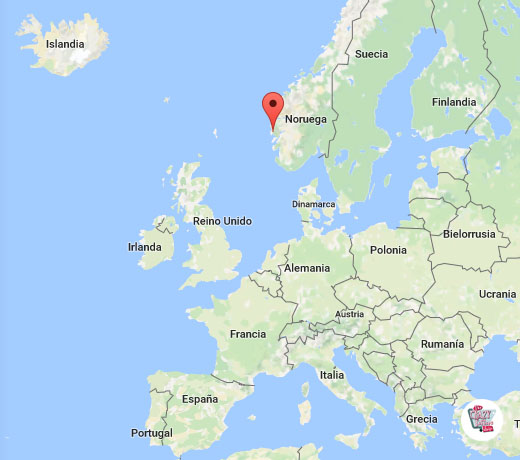 This wonderful restaurant has a particular feature that includes vagan food available to its customers, such as the fantastic "Vegan Burger", made with soy pate, vegan aioli, salad, tomato and mustard on an exquisite pretzel bread.
We invite you to See the menu here
As far as decoration is concerned this place has the classics Retro American Banks U-shaped with the system Flex-O-Lator Which give it an extra comfort and quality, which are accompanied by elegant Retro American tables With the Blackstone finish (marble effect), it is noteworthy that these tables are manufactured in Formica 32 mm thick, so they are prepared for heavy use.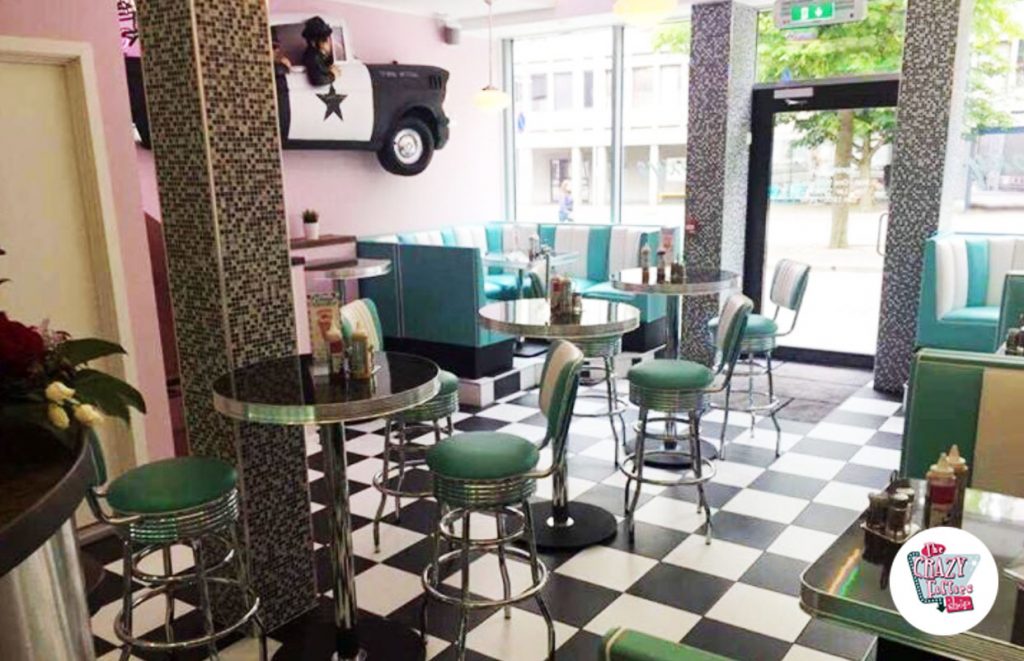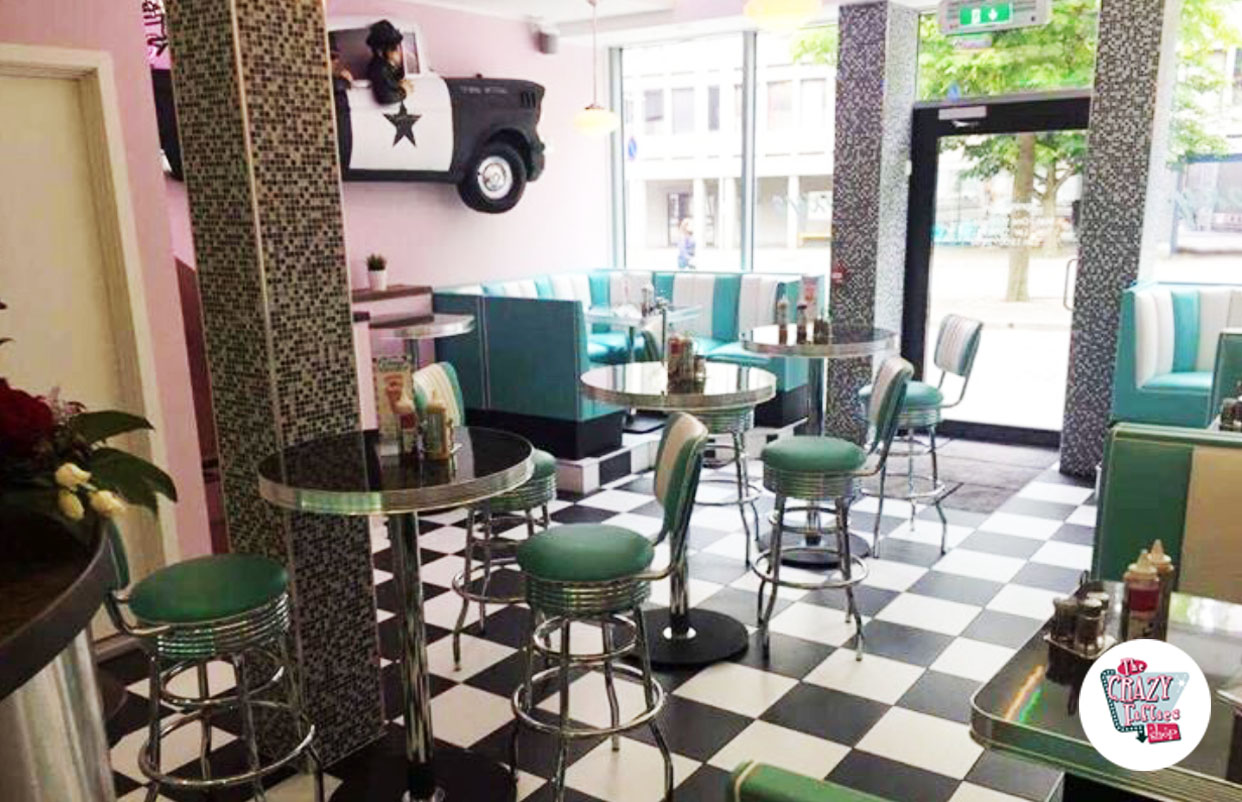 In the central area we can see some Retro American tables TO31W With central column and 90 cm (105 cm of total height) of the same collection of Formica Blackstone, accompanied in this occasion by some American retro barstools With backrest.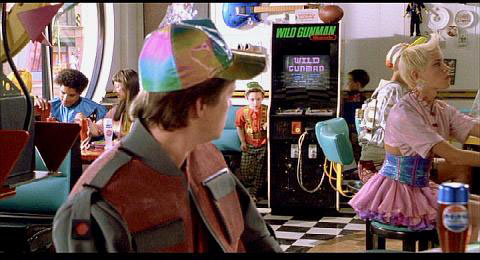 The lighting of the place is something that was not left to chance, already at the entrance a Neon Retro with the legend «back to the Fifties» we predict an experience similar to the one that Marty McFly lived in the movie «Back to the Future II».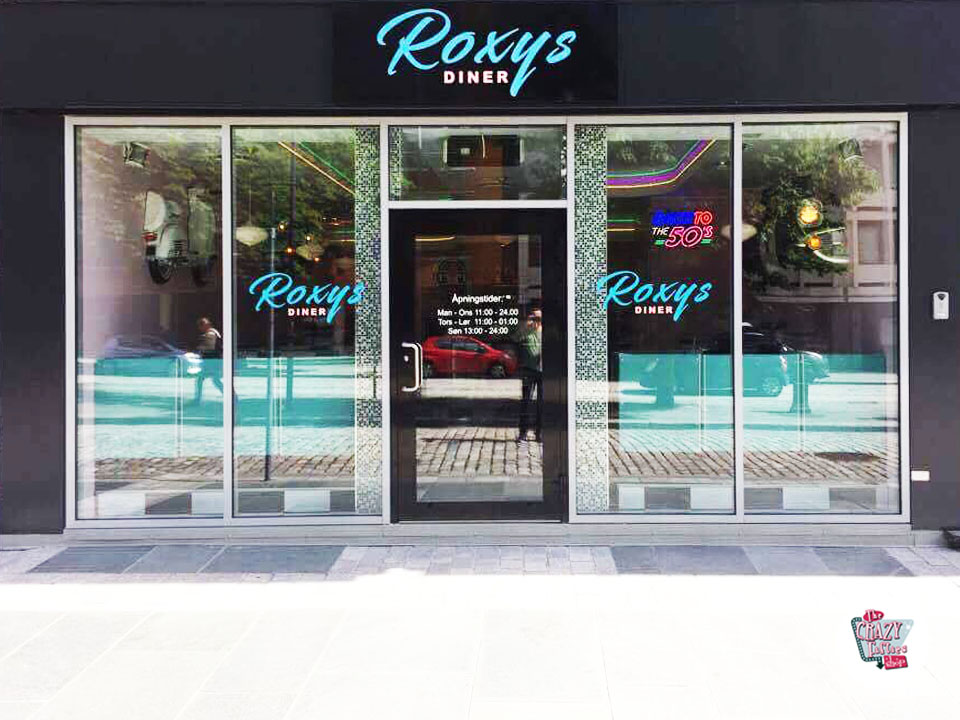 Once inside the elegant Vintage Retro Opaline Crystal Lamps are responsible for creating a magical and warm atmosphere, while a ceiling with neon lights illuminate our sky.
On the wall we can see the front of a 57 ′ Chevrolet Chevy In turquoise as well as the side of a 57 ′ police chevy driven by the blues brothers.
The bar bar combines an elegant stainless steel with pane crystals.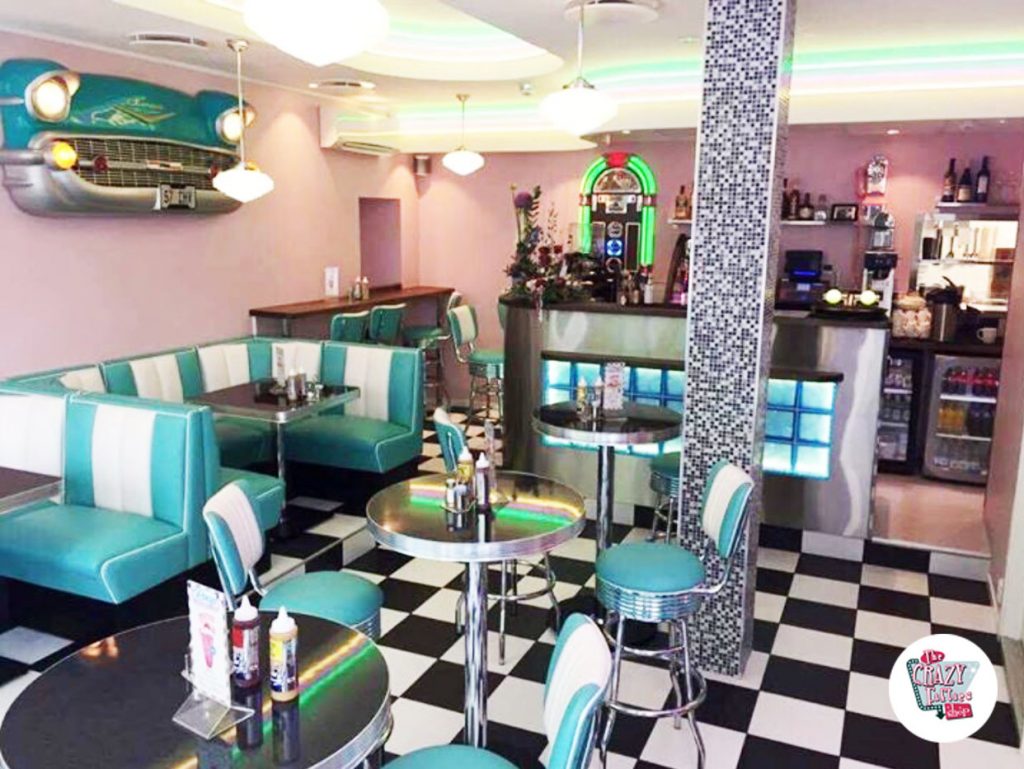 If you have the great fortune of passing through Bergen we invite you to visit this wonderful place that will surely make you live an unforgettable experience: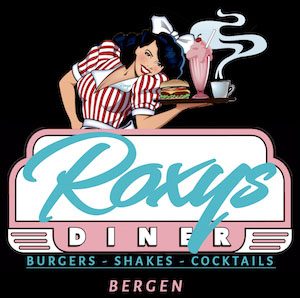 Roxy's Diner Bergen
Teatergaten 18
5010 Bergen, Norway