Kitchen with American Booths
Palmira sends us these wonderful photos from Madrid of how his Kitchen with American Booths.
This set in «L» is formed by 1 bench 3 simple squares of 150 cm + 1 bench 1 simple square of 70 cm + 1 corner bench 60 × 60 cm.
This composition reminds us a lot of the one chosen by the company Kodify for your dining kitchen of your offices
The color chosen for the occasion was the red base with ribbed back in white.
We thank Palmira very much for sharing his experiences with us and all the users. Quality is one of the flags of our company.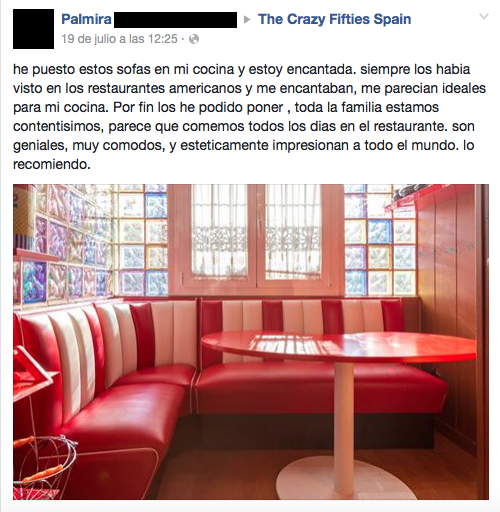 Here we leave more images: