Retro American Diner Table TO22W
This Retro American Diner Table TO22W, It is made of high quality materials, conceived and designed especially for the world of hostelry and stoically withstand wear from the diners, is built along the lines of «The old school» (Old School): wide boards, chrome and striped edges, chrome feet, shiny tops and high density (weight)…. as it was manufactured in the years 50 ′ But with quality, technology and perfection of the XXI century.
Features:
Polished aluminum edge with a width of 5,5 cm
Available in Old White Formica or Black Stone Formica (both with marble effect)
32 mm wood thickness
Size:
High: 75 cm
Width: 120 cm
Background: 76 cm
* You can only purchase the board if you wish or change the foot for a "elephant leg" type monopod with floor fixing (wood or concrete)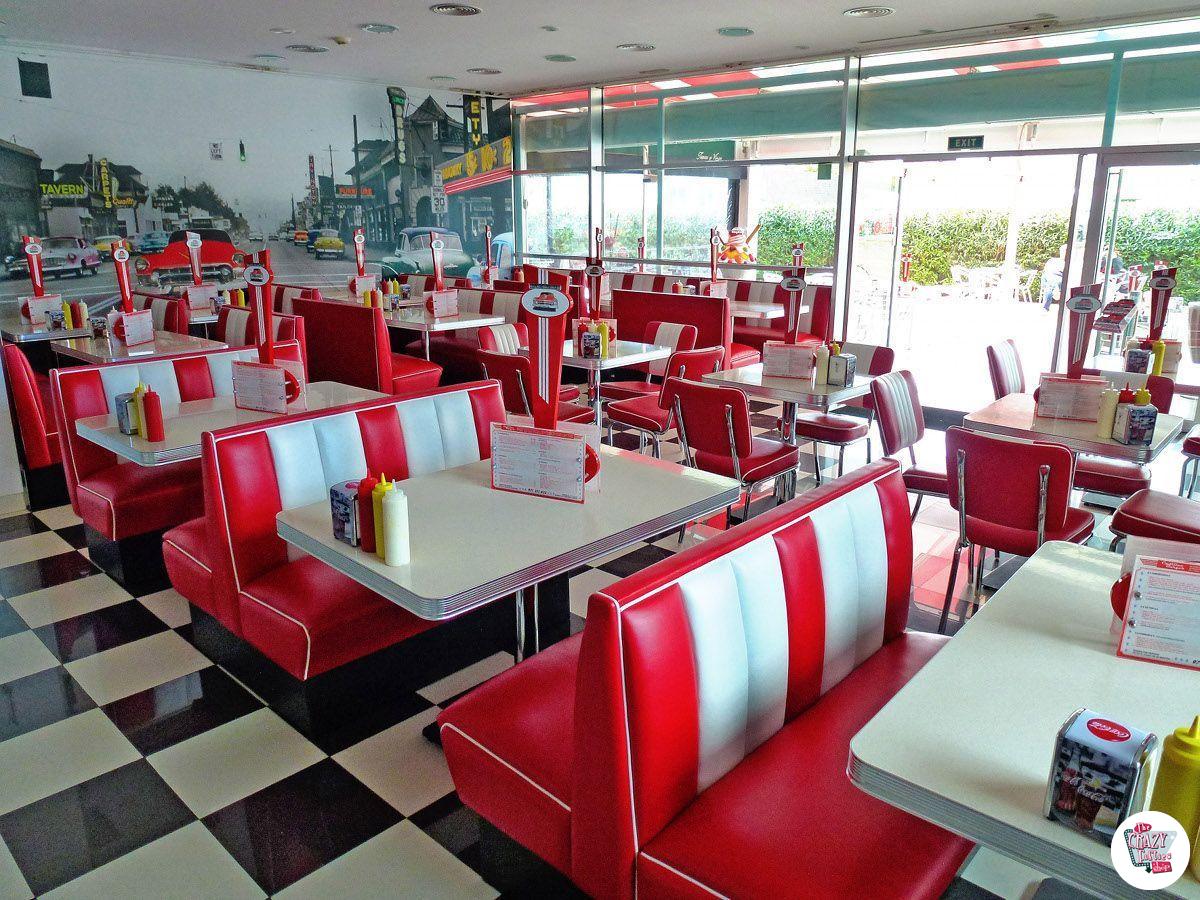 This model American Retro Diner Table it is used in combination with Retro American Diner Simple Booth 2 Seats and also with its variant of Retro American Diner Double booth 2 Seats although it can be perfectly accompanied with any of the Retro American Diner Chairs such as Retro Diner Chair CO27 or the Retro American Diner Chair CO26. If we decide to combine it with Retro diner chairs we must be clear about the business direction, since for example, for a Vintage coffee, Retro Coffee o even Pastry Vintage We can have up to 6 retro chairs for each Retro American Diner Table TO22W whereas if our line of business is Diner (American restaurant) Or Classic roadhouse «Road Side Diner»The maximum number of chairs per table should be 4, since each diner will occupy approximately an area of ​​60 cm wide x 35 cm deep to eat comfortably.