Retro American Diner Chair CO26
Wonderful Retro American Diner Chair CO26 made following the guidelines of the old school "old school", As things were done earlier in the years 50 ′ Consistent to last !. This Retro American Diner Chair, meets all requirements of the demanding hostelry, such as the seat (the thickest on the market), structural strength and weight (which helps to stabilize it). Retro Chair Style American Diner in particular, it stands out for the details of the backrest, in addition to the chromed grip (which gives it a plus of comfort) also highlight the chrome rivets of the back, which makes it even more beautiful by view from behind than in front. This style reminds us a lot Cafe Racer movement which makes it the most demanded model for garage style decorations. Thanks to its elegance, design and pricity, it is one of the most used models for home interiors.
Features:
Retro American Diner Chair CO26
Metal structure
Upholstered in vinyl of 8 available colors
Seat thickness «extra fat» of 5 cm
monocolor backing
Rear riveted
Size:
Height: 87 cm (back)
Width: 44 cm
Background: 61 cm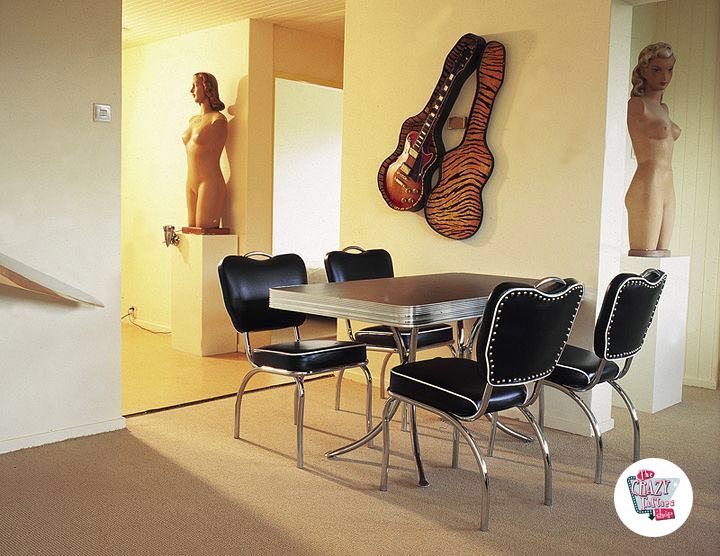 This Retro American Diner Chair It is specifically built to withstand the hard work serving in a public business, so it can satisfy the most demanding clients who intend to equip your home. In our section Retro American Diner Tables you will find the ideal table to create the perfect set and if you want us to advise you do not hesitate contact us.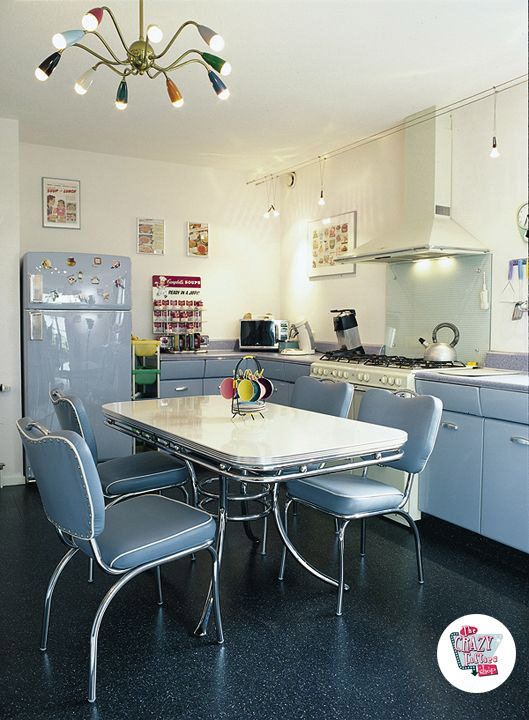 Now that you know you can buy online Retro American Diner Chair en www.Thecrazyfifties.es You should know that we are experts in American retro diner furniture and American decoration (See Work Done) And although we are specialized in the professional sector, we pleasantly serve both individuals and professionals. As we mentioned above, these Retro American Diner Chair , are ideal to recreate the mythical American road restaurants, known as Diner American, for this they are combined (depending on the desired table for the table), with the Retro American Diner Tables and it is given adequate lighting thanks to the Retro lamps, then we can outline the retro decor by incorporating Neon signs, Figures theming or as not some Jukebox (also known as Juke box, Rockola or Gramola).