Retro American Diner Chair CO27
This Retro American Diner Chair CO27 made following the guidelines of the old school "old school", As things were done earlier in the years 50 ′ Consistent to last !. This Retro American Diner Chair CO27, meets all requirements of the demanding hostelry Such as seat (the thicker the market), structural strength and weight (which helps stabilize). They are ideal for any Retro American Diner , bar, restaurant, cafeteria, ice cream parlor, burger joint, whether it is retro style of the years 40 ′, 50 ′ or 60 ′ As if they are not, because thanks to its wide range of colors are easily combined with most current trends (modern) and sober.
Features:
Retro American Diner Chair CO27
Metal structure
Upholstered in vinyl of 7 available colors
Seat thickness «extra fat» of 5 cm
Back bicolor grooved
Size:
Height: 85 cm (back)
Width: 50 cm
Background: 58 cm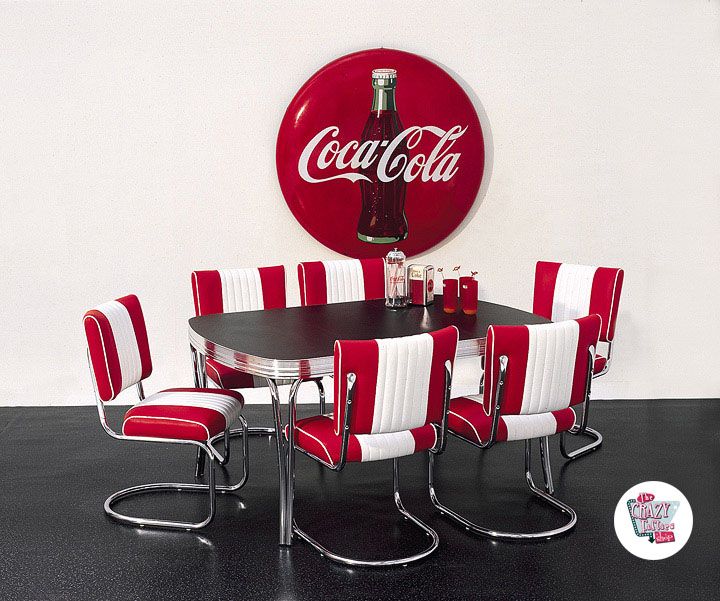 As we mentioned earlier, this Retro American Diner Chair CO27 It is specifically built to withstand the hard work serving in a public business, so it can satisfy the most demanding clients who intend to equip your home. In our section Retro American Diner Tables you will find the ideal table to create the perfect set and if you want us to advise you do not hesitate contact us.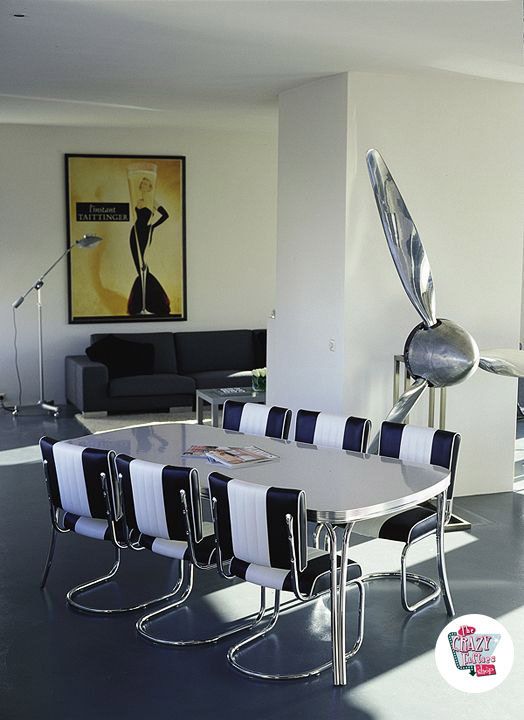 If you are thinking of starting an American diner, we recommend you visit the other categories of American Retro Diner Furniture to see all the options we have for your project. We also have a great variety of Retro Jukebox , Retro lamps and of course, the mythical and indispensable Neon Signs to complete the decor of your American Diner, and if you intend to give it a Garage air or Cafe Racer we have some very interesting categories of Retro Gas Pumps y retro engine fitment. In any case, we invite you to see our work done. Remember that in The Crazy Fifties We are experts in American decoration and we are at your entire disposal to advise you. We make budgets without commitment, we can help you with the decoration, composition and distribution of diner furniture for your business or your home. Since 2007 we have been decorating restaurants with a Diner theme such as the Ice Cream Shop Grand Riviera Princess All Suites & Spa Resort ***** located in the Riviera Maya, specifically in the Prolongación 5ta Avenida Mza 20 Lote 006, Playa del Carmen, Quintana Roo, Mexico, CP 77710.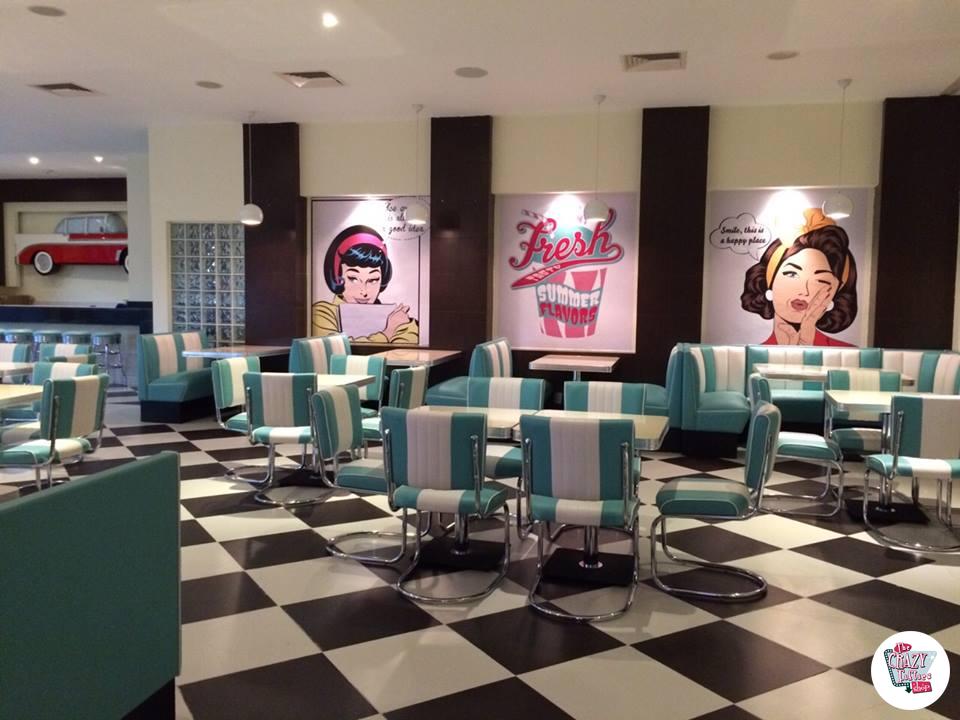 Also noteworthy is that we also have retro items for other professions such as hairdressing or barbering more specifically, because we have vintage barber chairs and mythical barber poles (Better known as barber pole).