Figure Decoration Croissant with menu
We bring this fantastic Figure Decoration Croissant with menu
This Figure themed a Croissant, although also written abundantly in its adapted spelling croissant, and known in some Latin American countries as cachitos, croissants, crabs or horns, it is made of fiberglass and finished in gloss. This great figure themed pastries It comes with a side board, which can be used as a menu or advertisement for promotions, as you will see it is a perfect, nice and striking complement to un Retro American DinerA burger, a restaurant, bar, pizzeria, retro ice cream parlor, vintage cafe, etc… You can combine this Figure Decoration Croissant with menu with the Figure Decoration bags of coffee.
Dimensions Figure Decoration Café Vintage:
Height: 1,65 m

Background: 0,65 m

Width: 0,90 m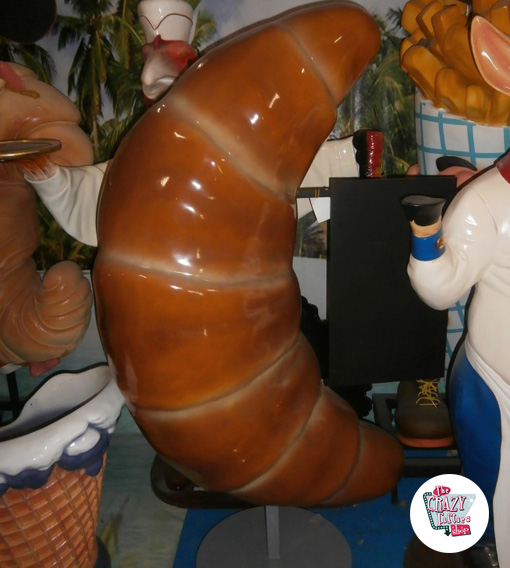 If you are interested in setting up a Retro Ice Cream Parlora Vintage pastry or a Vintage Cafeteria, You might want to know that we have the American Retro Furniture with the highest quality in Europe.
Our furniture meets all ISO9002, Fira Test and CE regulations.
We offer free quotes and flat 3D so you can visualize your project before opting for any option.