Figures Ice Cream Shop and Vintage Coffee Decoration
We present the Figures Ice Cream Shop and Vintage Coffee Decoration , a selection of the figures Theme de Ice cream shops, bakeries y Retro coffee shops more representative and used in this type of premises for their gender turn.
Here you find from the typical Vintage figure Heladería like an ice cream cone, until figure the mythical croissant for breakfast.
If what you are looking for is something to publicize your offers of the day, do not worry! We have fun and colorful figures that include blackboards to target your offer of the day.
For businesses that offer products such as pastry, cupcakes, we have colorful figures that will make your business stand out. We have a wide range of muffin-like figures with topping in different flavors, which you will love!
All our figures are made of high density resin that guarantees its durability against dust and rain from outside. The wall figures already include everything you need to anchor them to the wall, so installation is very easy.
If you do not find the indicated figure you are looking for your business consulted without compromise and find it for / to you.
If you are interested in setting up a Retro Cafeteria or Vintage Ice Cream Shop, we recommend you first read the article in the "manual" of The 7 Deadly Sins.
It will guide you about what to avoid when setting up a American Diner style restaurant of the 50's o 60's. It will also be very useful since the premises on which it is based are valid for any period of business.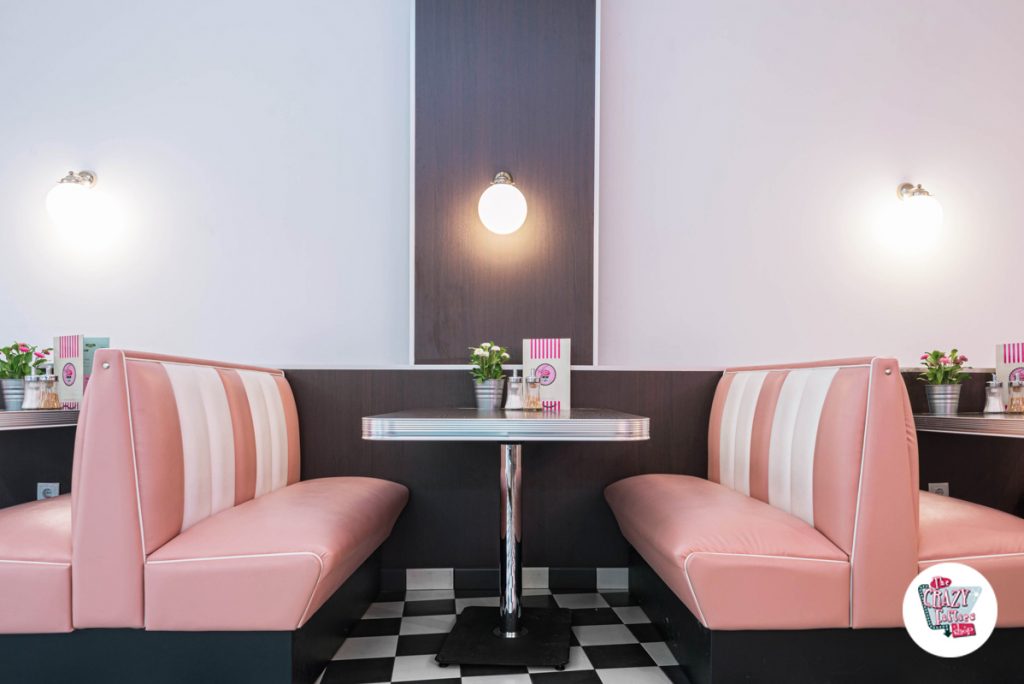 Figures Ice Cream Shop and Vintage Coffee Decoration