Rock-ola Crystal MC Jukebox
La Rock-ola Crystal MC Jukebox, is based on the design of the 90th Anniversary Mc which was a limited edition Jukebox of 25 units, a jewel.
The Cabinet (or casing), are finished in Brushed Aluminum. Cast metal parts (brass and lacquer) have a gold finish and other finishing details in gloss black. Most of the plastics are transparent so that you can see the inner mechanism and how kaleidoscope tubes rotate, by the way, added a fifth colored cylinder on the bottom of the machine with the colors flowing out and up.
It offers incredible sound quality with its dual stereo amplifier and dual 3-way 3-speaker system for "live" performance reproduction.
Models Rock-ola Nostalgic Music Center PV4, are available in different finishes, each based on its namesake model of Rock-ola CD, therefore there are also Digital versions in finish, Bubbler, Gazelle, Peacock, American beauties, Harley Davidson, Harley in flames y 90 anniversary....
Features Rock-ola Crystal MC Jukebox:
Made in USA
Aluminum finish
19 ″ touch screen with exclusive SATA technology for our drag and drop Qsonix.
Bluetooth system included
Can be connected to a built-in music system (for example, Sonos)
Redesigned front lighting
1Terabyte hard drive, for your music collection that can store up to 13.000 full CDs.
New QSC 450 Watt RMS Professional Amplifier
5 speakers with dual 3-way system for live entertainment recreation
2x 3 "Tweeter Speakers
2x 6.5 "Full Range Speakers
1x 10 ″ Dual Voice Coil Powered Subwoofer
External speaker connections
13 cm less deep than the model Rock-Ola CD Crystal
Copy original cd's to the internal hard disk using the jukebox's cd drive.
Copy cd's in mp3 or wma format to the internal hard disk using the jukebox's cd drive
Import mp3 music in WMA format or from an external storage device via the USB connection.
Mp3 Import music wma format or via the Internet, if your personal computer and jukebox are connected to the same router.
Download the covers of the cd's that you are importing or copying by connecting the jukebox to the internet. (You can enter this information by hand).
In no event allow downloading music directly as if it were a computer.
Dimensions
Rock-ola Crystal MC Jukebox:
Height: 150 cm
Width: 85 cm
Background: 50 cm
Rock-ola Nostalgic Music Center PV4 touch screen system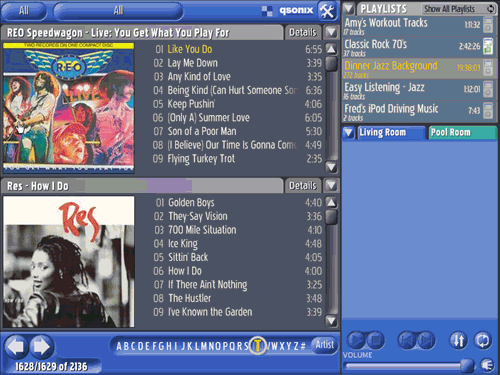 We ship anywhere in the world, we only need your full address to quote shipping costs. This product is a limited edition of import.