Barcelona sofa
El Sofa Barcelona follow the style and line of the Barcelona chair, with a manufacturing finished in eco-leather and stainless steel.
this elegant Sofa It is available in black or white, in both cases it is made with a K/D structure with a stainless steel plate in a glossy finish.
The seat cushion has a high-density foam interior.
Dimensions Sofa:
High 82 cm
152 cm width
76 cm deep
You may be interested to know that this model can be supplied in other colors upon request.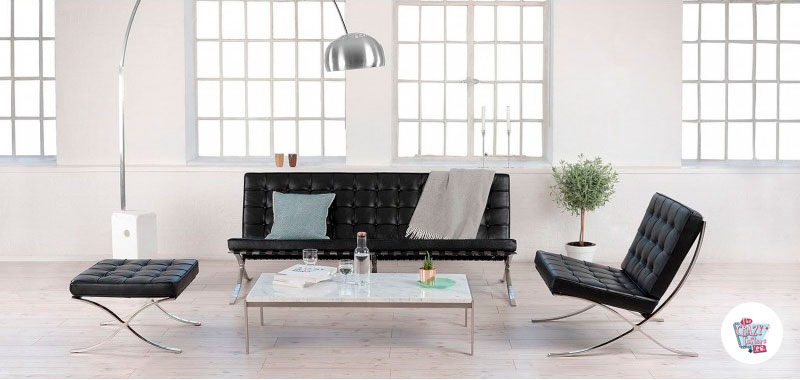 History and characteristics that make this model special within the design industry:
The German architect and designer Ludwig Mies van der Rohe created the Barcelona Chair, an iconic furniture design. Mies van der Rohe originally designed this chair for the German pavilion at the 1929 Barcelona International Exposition.
La Barcelona Chair It is known for its elegant and minimalist modern style, although it is characterized by its comfort and ergonomics.
Furthermore, its timeless and elegant design has earned it a prominent place in the history of furniture design and has become an icon of modernism.
Today, the Barcelona Chair it is widely recognized and appreciated in the field of interior design and is used both in homes and in public spaces, hotel receptions, waiting rooms and offices.
It is a design object that combines functionality, beauty and sophistication, and has endured over the years as a symbol of elegance and style.