Rent Bank Retro American Diner Simple 1 Plaza
We already have available for you the Rent Bank Retro American Diner Simple 1 Plaza, This bank is for a single guest in this case is available so that together with the 120 banks and corner fittings you can recreate the classic "u" settings of the American diner of 50'. Consult us without obligation to request more information, samples of fabrics or budget. We do discount by volume. Our Retro American Diner Furniture is ideal for diner restaurants, offices, bars, pubs, and even for home.
We also have at your disposal the Rental Jukebox.
The indicated price is per 1 session.
We understand by 1 session the period between a minimum of 1 day and a maximum of 1 week.
Shipping costs and the deposit fund are calculated based on the final volume.
Features:
Ribbed back.
«Gutters» Red back
White edging
48 / 72h delivery time
Size:
High: 93 cm
Width: 70 cm
Background: 59 cm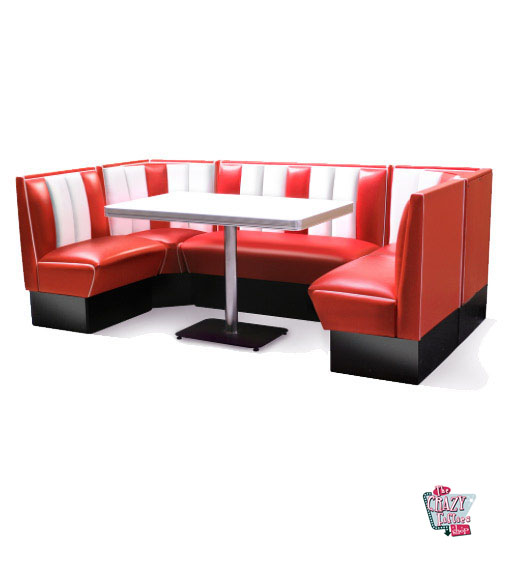 Qualities:
Our American booths are made following the lines of the old school, meeting the stringent requirements of ISO 9002, backed with FIRA Test (fire) and approved by the EC.
In addition, our American Booths (American Diner Booths) Are one of the few on the market that still incorporate the original Flex-O-Lator system, which gives the diner a better experience.