Urban Diner
Today we present you the Urban Diner, a project that we carried out there for the year 2012, (between some things and others we left it "hanging in the inkwell" and unpublished).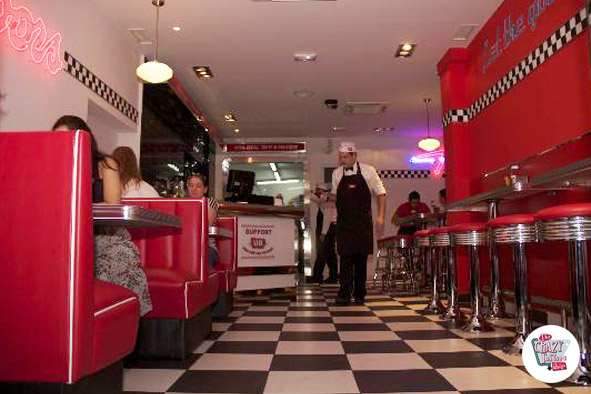 It is no secret that the first premises of a franchise are the most important, as they are the letter of introduction of the brand, the "flagship", and therefore the franchises tend to interact with the best professionals in the sector, looking for the best qualities and the best finishes. For all this it is a pride that the Franchise Urban Diner We chose The Crazy Fifties as suppliers.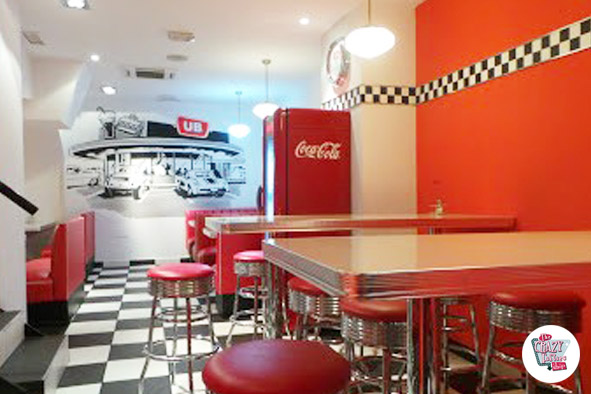 The design was simple but solid, combining red with white, sometimes accompanied by shades of black. Its menu was intended to follow the same steps, to be something simple but solid, the characteristic food that any hamburger should have, hamburger, potatoes, onion rings etc ...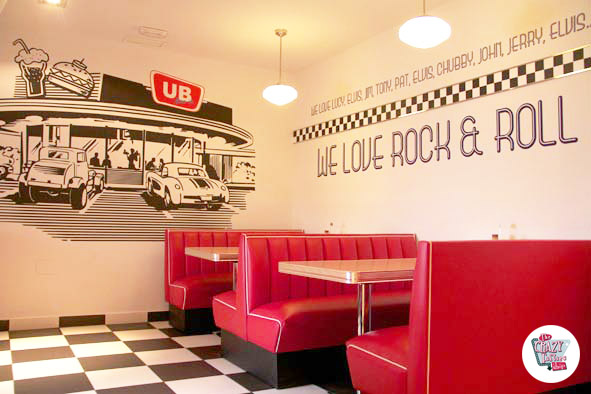 The part of the banks is forming by sets of American Banks of 3 squares, the Simple HW150 banks to start and end the rows while the Double HW150DB banks they go in the middle to link each TO25W table of 150 x 76 cm for 6 diners.
On this occasion, the finishing of the banks was personalized by eliminating the classic white gutter, the hallmark of our brand, by the requirements of the franchise.
For lighting, we opted for HO-940 / 12 lamps in some areas like the one shown below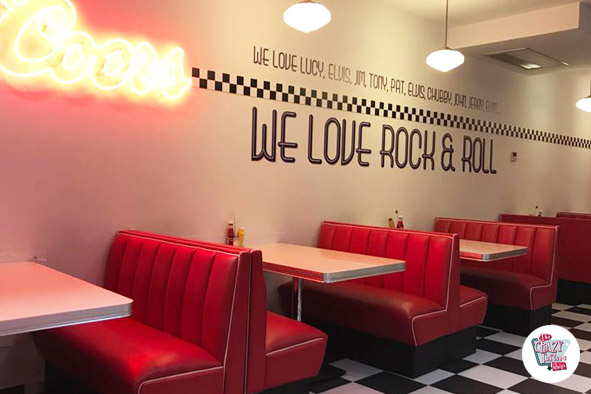 And other classic globe lamps for other areas, see bottom image.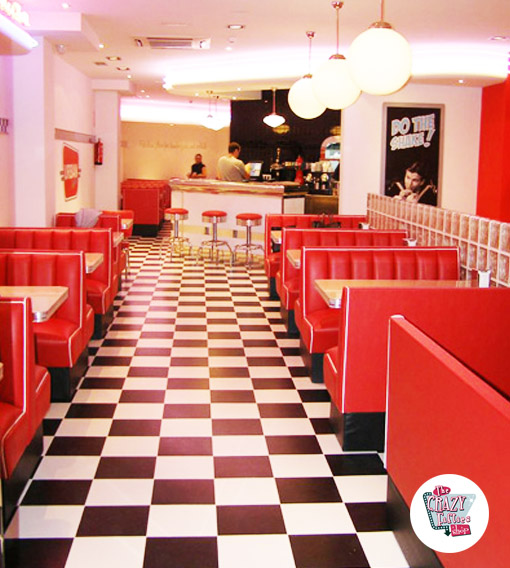 The game of colors with neon tubes was also used using the colors of the US flag as a pattern.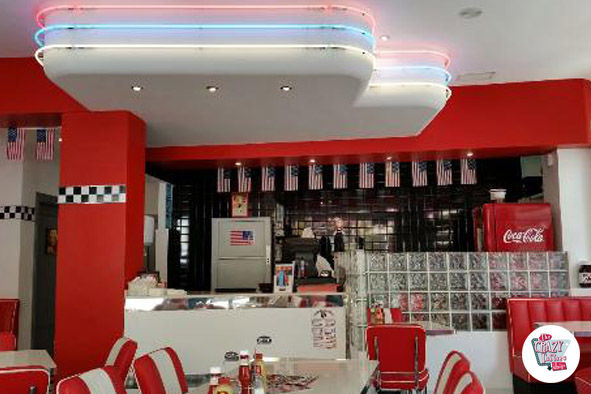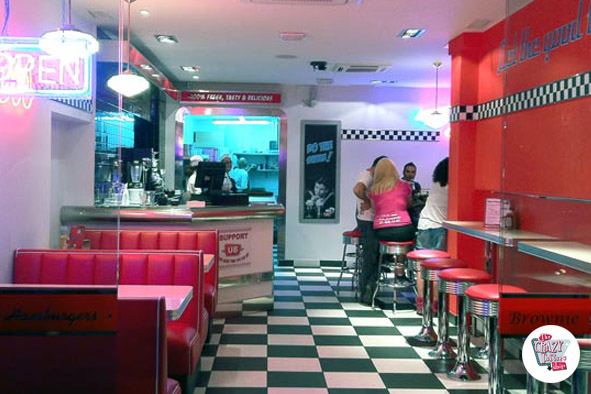 And some stools BS27 with wall bars to create light traffic areas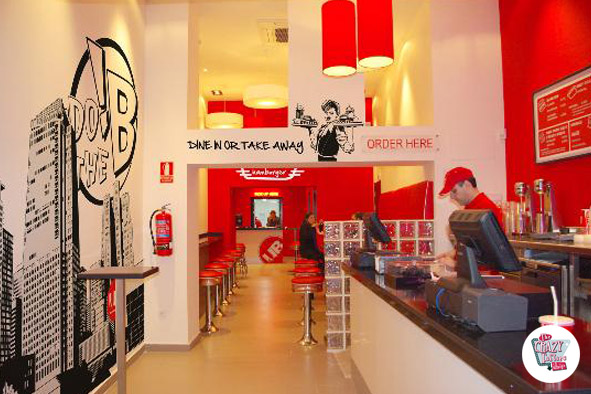 You can locate these establishments in Madrid Capital.