The best coffee mornings for the best
With the phrase «The best coffee mornings for the best»The day begins every morning Carmen, who sends us these wonderful photographs from a little corner of the South of Spain.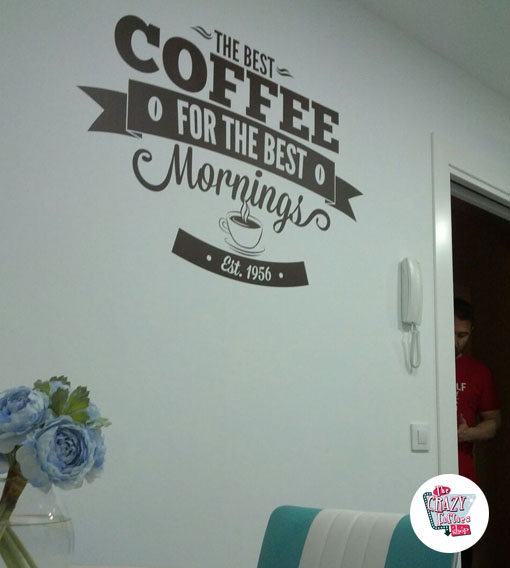 Carmen, has recreated a little 50's style paradise with this wonderful American retro furniture, Composed of a Retro American Diner Table TO19 in a fantastic color Antique White Oxide combined with 3 chairs CO24 Turquoise Color.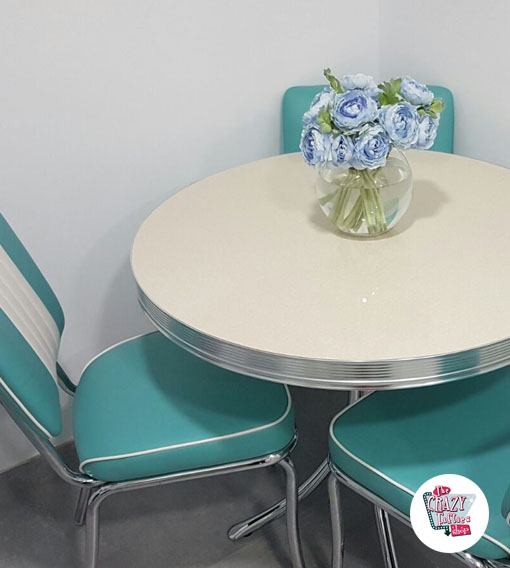 La Retro American Diner Table TO19 It is made of copper 32 cm Formica board with a diameter of 88 cm and finished with a 5,5 cm thick striped aluminum profile, on this occasion the Antique White Oxide color was chosen, which is an antique White color with small rust effect betas that could even remind us of marble stones. The legs of this model are half arched or half moon, which provide an exquisite elegance.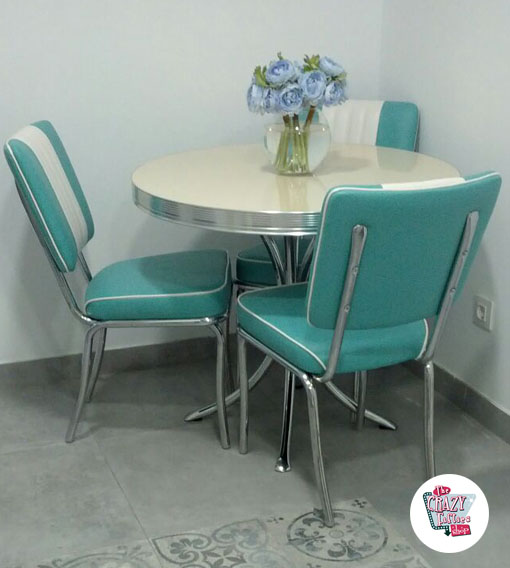 Our chairs CO24 it is made up of a 5 cm thick seat, edged in white and ribbed back also in white. At the bottom they have rubber studs that act as silencers. These chairs belong to the premium range of our American furniture and are preferred by hoteliers for their great quality and robustness, not in vain this model is the most copied and replicated by manufacturers around the world, in different qualities, that is. .