The year 2014 and every day we hear is more frequent or read the words Retro o vintage. With so much modern and futuristic gadget it seems that the world has become a bit nostalgic and in the middle of the technological age we are exploited by retro fashion... or what vintage, or maybe both. Here is the confusion, two terms that are used incorrectly to define a single thing, when in reality they are two words and two well differentiated definitions. We are going to try to solve these doubts with the definition of each word and some examples to illustrate it better.
The definition SAR gives both terms does not help us, since vintage It is not even recognized as a word in Spanish by the dictionary. For Retro if it gives us a definition that gives us an interesting clue, it means 'backwards'.
RAE definition: Retro-. (From lat. Retro-). 1. elem. compos. It means 'backwards'. Retroactive, roll back.
For us RETRO In the field of decoration, they are all those articles that, manufactured today and with all current functions, evoke an air of the past and / or try to imitate the decoration style of a specific past era. In www.thecrazyfifties.es We are specialized in the American retro decor from the 50, and 60 70 'and also in vintage items from different eras.
As an example of RETRO we suggest the retro turntable plus cr40, A fantastic portable retro record player that makes us travel to the golden age of vinyl. Posted today, this turntable retro look takes us back in time to the 70 and 80, where radiocassetes portable turntable and at the time, were the current ipods and portable players mp3.
Another example of article can be retro retro barber poleIdeal for decorating with style barbershops, which have different sizes 4 in the category of retro barbershop from our website. Its unmistakable colors and appearance inevitably makes us think of an old barber shop. Also manufactured today as a replica of the originals, they are used as a claim by hairdressers and barbers all over the world.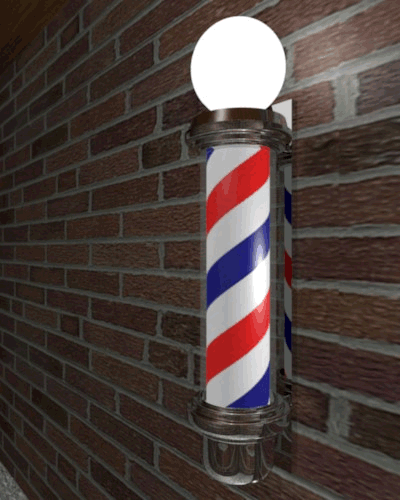 For vintage we will refer to as the RAE wikipidia not help us. According to wikipedia, VINTAGE is the term used to refer to objects or having superior features certain age, which however can not yet be classified as antiques. Is used for musical instruments, cars, books, photographs, and more recently, garments or clothing accessories, plus consoles and video games.
For us apart from all of the above also refers to furniture and everything related to the decoration, as long as they are conceived, designed and manufactured in the period to which evokes each.
A clear ejemlo can be a coke fridge restored original, available in our retro category coolers and refrigerators. Original from 1968, this jewel works perfectly and is in perfect condition thanks to the restoration carried out by the thecrazyfifties team.
Finally to clarify the concepts, one last photograph of an article vintage in this case a restored original jukebox. The model is a Wurlitzer jukebox 1800 from the year 1955 that is also for sale. This beautiful jukebox takes us back to the decade of the 50 years and is a perfect example of a vintage item.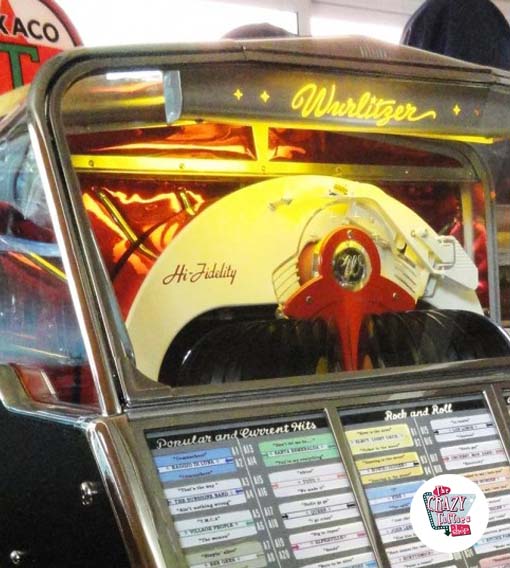 Retro, vintage,… .. two concepts, two words.