Petrol pump with beer dispenser tap
We present this magnificent Petrol pump with beer dispenser tap to sell beer in a striking and fun way, therefore it is ideal for bars or restaurants that do not want to go unnoticed, advertising will be generated automatically for free thanks to its customers and social networks!
We can also manufacture it in any type of finish, each and every one of them is manufactured by hand in Spain (on request). These beer dispensers are integrated in a gasoline assortments based on the famous model 8 Ball of the company Wayne Fort Wayne.
We also have Original petrol pumps o replica suppliers without beer dispenser
Features Petrol pump with beer dispenser tap:
Replica of a retro 8 Ball gas pump from the Wayne Gas Station Company Fort Wayne, Indiana, 1951.
The body of the fuel pump is made of sheet steel.
Cap and wooden base Phenolic anti-moisture.
The balloon is methacrylate.
All accessories (gun, chrome, etc.) are made of metal.
The front end to the back counter and painted smooth to put against the wall.
2 spout comes in boxes.
Easy to install (2 minutes max!)
handcrafting in Spain. You can directly connect the fuel pump to the outlet from home.
Dimensions: Height 200 cm x Width 46 cm x depth 46 cm
Delivery time: 15 days
Beer dispenser specifications (see attached image)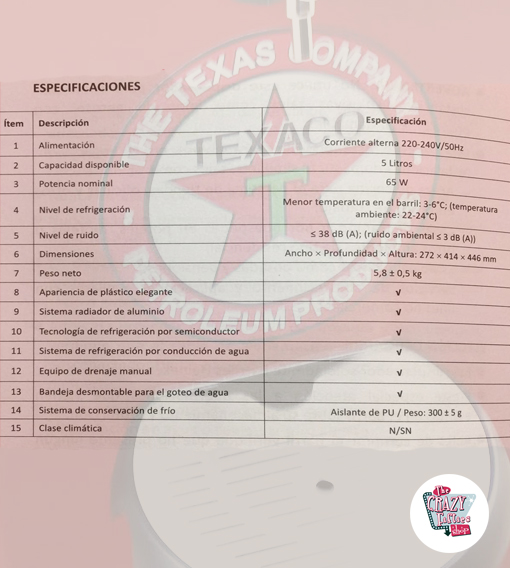 So, as we mentioned before, these pumps are made to order to the client's taste, we present you with only a pre-selection of some models that we have made, but we can do it customized at no additional cost. We also manufacture Gas retro Islands Upon request to the client's liking.