Jukebox Rock-ola CD Bubbler Deluxe
El Jukebox Rock-ola CD Bubbler Deluxe is based on the most popular Jukebox of all time the Rock-Ola (Rockola) Series V Bubbler.
Air bubbles cheerfully animate the tops of the 8 bubble tubes, while a 'kaleidoscope' of colors flows through 4 transparent colored plastic cylinders.
It's a throwback to the 50s, when the CD changer spun right in front of you. The 19 pieces are made of genuine die-cast metal, triple plated with copper, nickel and polished chrome and have been treated with a high quality gold effect color bath.
Quality is a pride in these classics, tradition Rock-Ola (Rokola) Continues. The Jukebox Rock-ola CD Bubbler Deluxe It has an incredible stereo sound quality with dual amplifier and 5 speakers, double 3 tracks for the system «Live» playback performance.
The "shell" of this wonderful of this Jukebox de Rock-ola this handcrafted using walnut, satin, alder, poplar and hardwood.
These Rock-waves They have a high gloss paint finish (Piano finish) although only available in White and Black.
In the technological section, it should be noted that it has 5 3-way speakers with a power of 425 Watts RMS, this system being suitable for linking with other Sonos-type musical systems.
Features Jukebox Rock-wave CD Bubbler Deluxe:


Capacity Charger CD 100

Library capacity 50 cards

Dual Stereo Amplifier 


425 Watt RMS QSC Amplifier

5 speakers, dual 3-channel system for "live" performance

Compact Disc Player Phillips 


Laser with Auto Tune

bluetooth system
Can be connected to a built-in music system (for example, Sonos)
Available in 4 finishes:
Piano Black - CD8E-B
Piano White - CD8E-W
Dimensions and weight:
Height: 152'4 cm
Width: 85'1 cm
Background: 68 cm
Weight: 128 kg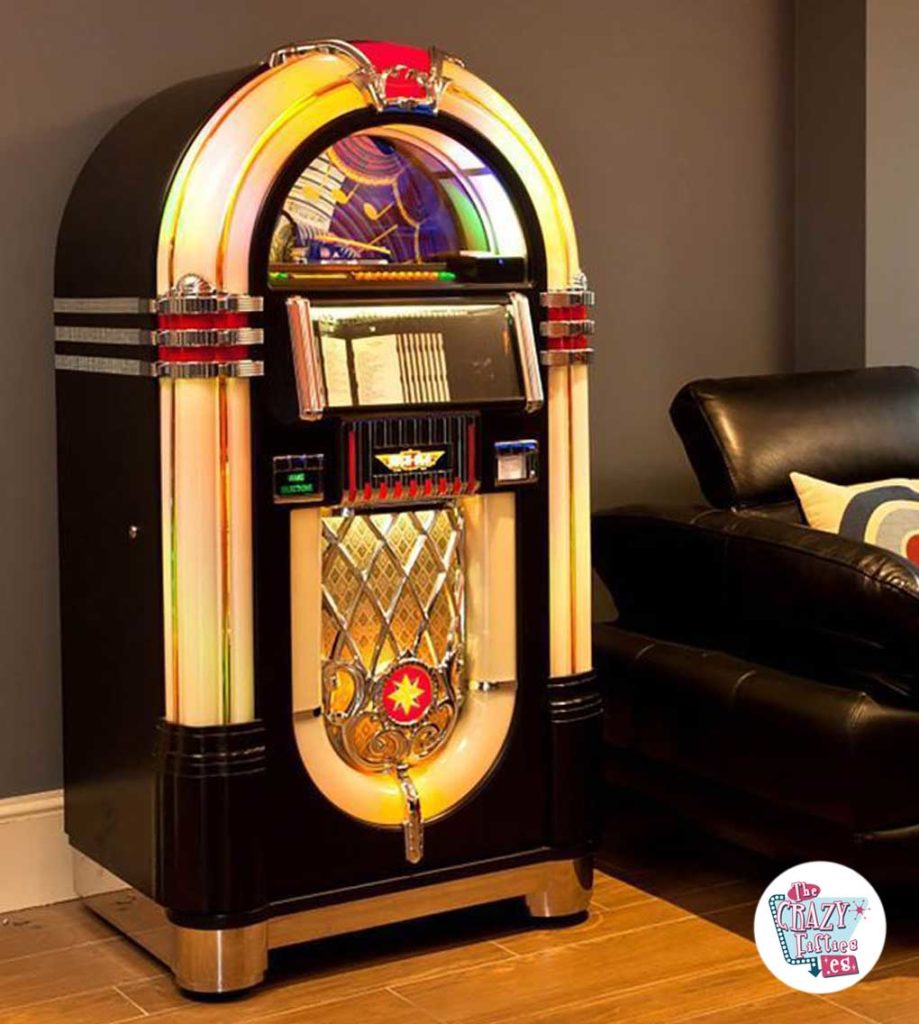 * For purse collection drawer with the delivery will 60 days.
* Also available in Transformation