Gas station islands
Now we have in our catalog Retro gas station islands, With different finishes and customization options. If you have a project in hand and want to give a distinctive touch now you can take care design as an island. We can customize according to your tastes and needs. In the gallery you will find some of the models we've sold.
The basic composition of these islands include retro gasoline pump and a retro lamppost gas stationBut we have different elements that can be combined together as Air Meter, Which is a replica of the old air inflators, common in service stations. Another feature of these places is the Oil Can RackWherein the different oil cans were placed. Finally he could not miss the donor, to complete the representation of a real retro gas station at the time.
Gas station island composition elements:
8 Ball dispenser €1490
Wayne 70 dispenser: €1990
Methacrylate balloon: +€0 (included in pumps)
Crystal Globe: +€250 (per dispenser)
Air Inflator: €595
Lamppost: €250
Exhibitor oils: €180
Water bucket: €25
Oil can: €25
Island floor: €100 per meter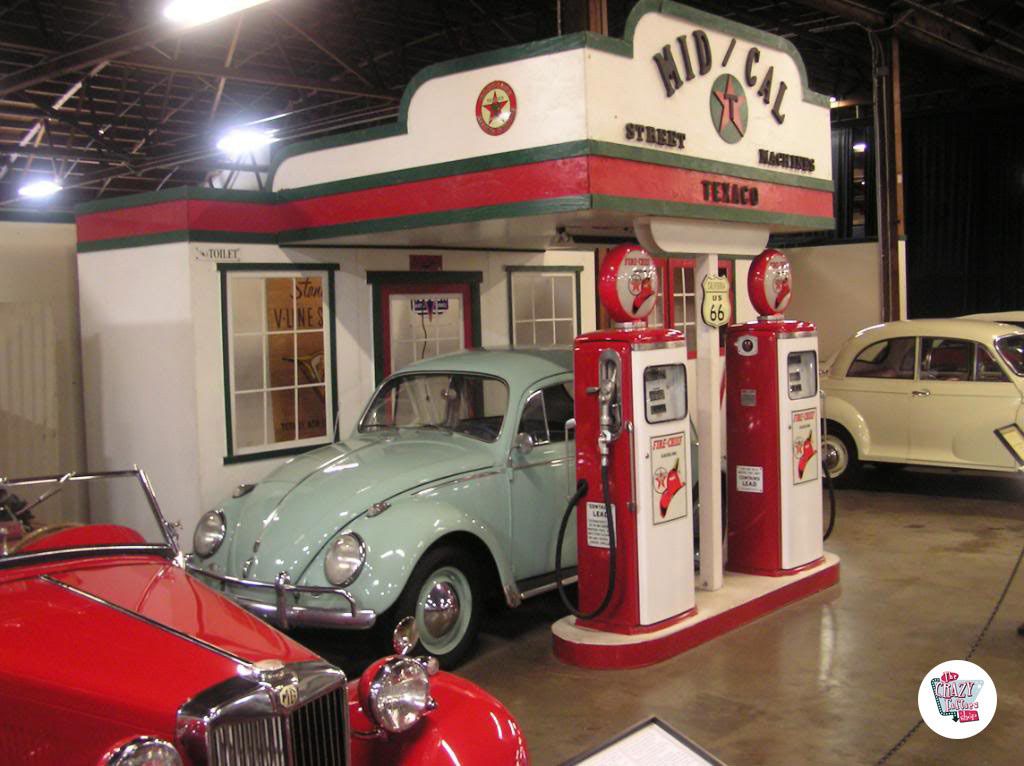 All the above elements are fully customizable, can manufacture with the brand and color that our customers want, and combine them with the elements.