Indian Moto Sofa
We present this wonderful
Indian Moto Sofa
of 3 squares. The
Indian Motorcycle Manufacturing Company
was founded as the
Hendee Manufacturing Company
by George M. Hendee and C. Oscar Hedstrom in Springfield, Massachusetts in 1901 (two years before its rival, the legendary Harley-Davidson Motor Company). When the First World War broke out,
Indian
was forced to sell all its production to the American army (
U.S. ARMY
), thus the
vintage Indian motorcycles
they were absent from the market during the four years of the war. Harley-Davidson also sold part of its production to the armed forces of America, but thanks to the contacts they had with the Pentagon, their company was able to maintain its commercial presence in the United States. At the end of the conflict, the Indian had lost all its momentum in the market, while its competitor Harley had established itself and was the dominant company in that field. In March 1930 E. Paul du Pont bought the
Indian Motorcycle
, and took the position of president. In 1940,
Indian
it sold almost as many motorcycles as its biggest rival, Harley-Davidson. This fantastic vintage style table is built on what would be the front wheel, with the mythical Indian vintage closed fender, the front fork and the sinuous handlebar. For lovers of Garage Decoration we have available this
Indian Moto Sofa
, ideal to combine with the
Indian coffee table
Dimensions Indian Moto Sofa:
High: 0,81 m
Background: 0,90 m
Width: 2,00 m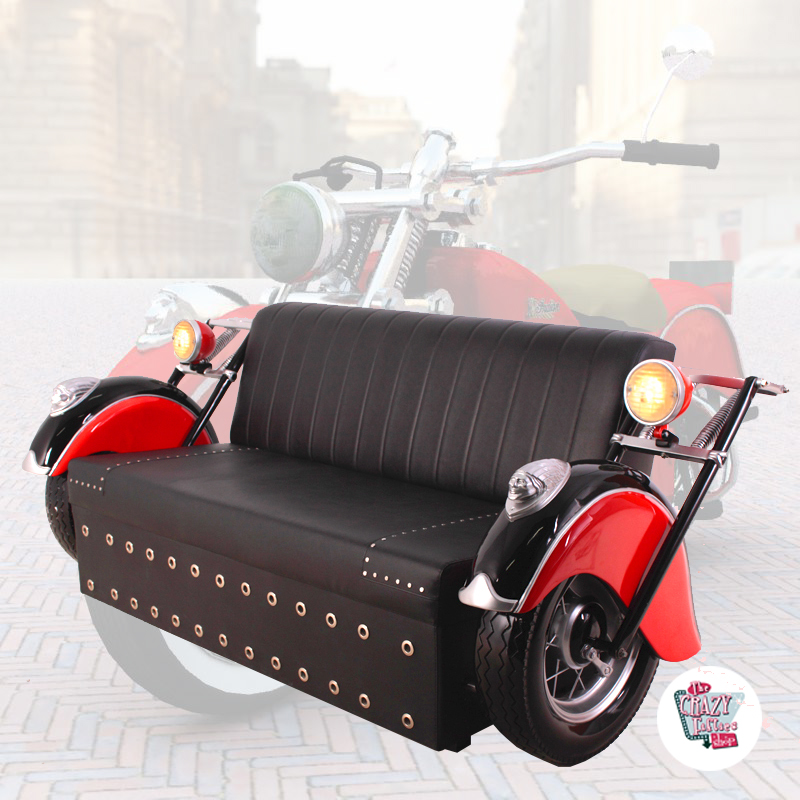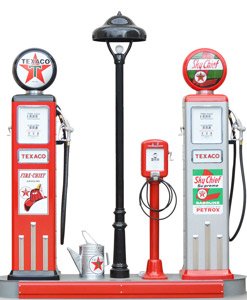 If you are interested in decoration engine world, we recommend you also to visit our category gasoline retro jets where you can find fabulous Decorative petrol pumps.