Figure Themed Decoration Mouse with Menu
We introduce you this fun Figure Themed Decoration Mouse with Menu.
This thematic figure and caricatured of a Mouse with menuIt is the perfect, simpatico and striking complement to may be made by each American restaurant, Burger (or Hamburger), bar, pizzeria, in short any restaurant or place that serves food. This Resin Figure Mouse with Menu Perfect to combine with any of our Figures Tags Hospitality .
Dimensions Figure Theme Decoration Mouse:
Height: 1,60 m

Background: 0,76 m

Width: 1,12 m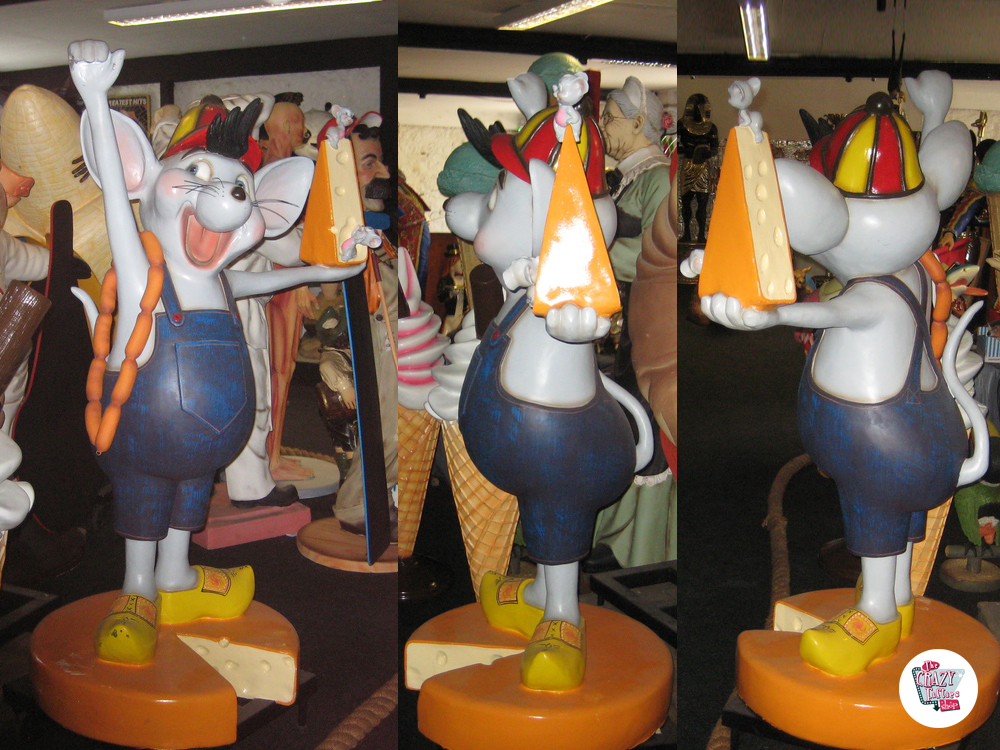 It may interest you:
If you are thinking of riding a American restaurant style 50's, we recommend you read the article first American Diner Decorating Ideas which will surely be very useful, just like the "manual" of The 7 Deadly Sins that we should avoid when we open an American Diner style restaurant of the 50's o 60's. On the other hand, if what you want is decorating a Theme restaurant another style themed figures you should know that we work with the largest hub Figures theming across Europe, so we can get you up-scale Dinosaurs!