Scarface Tony Montana Figure Decoration
We present the Figure Decoration Scarface Tony Montana.
Scarface, famous movie of North American gangsters shot in 1983 and set in the decade the 30, directed by Brian De Palma and starring Al Pacino in the paper Tony Montana.
It is part of AFI's Top 10 10 in the category «Gangster movies».
Sizes Figure Theme Scarface:
High: 1,61 m
Background: 0,57 m
Width: 1,22 m
Then we leave them a small extract gangster movie Scarface, So you can appreciate the famous scene that aims to make this tribute decoration figure The gangster theme.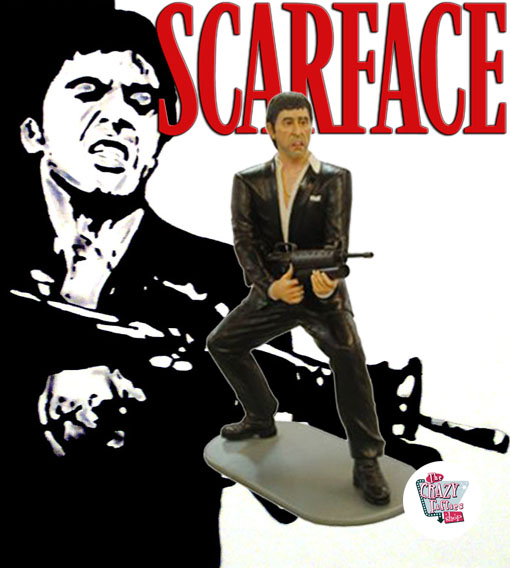 It may interest you:
If you are thinking of riding a American restaurant style 50's, we recommend you read the article first American Diner Decorating Ideas which will surely be very useful, just like the "manual" of The 7 Deadly Sins that we should avoid when setting up a American Diner style restaurant of the 50's o 60's. On the other hand, if what you want is decorating a Theme restaurant another style themed figures you should know that we work with the largest hub Figures theming across Europe, so we can get you up-scale Dinosaurs!