Retro Chevy 57 Clock
We present the Retro watch Chevy 57. this fantastic Wall Clock This recreated on the back flap of a Chevy 57 in red and white. It will interest you to know that the first inhabitants of the earth who felt the need to control the time, were guided by the rotation of the earth, based on the positions of the Sun in the sky, the phases of the moon and the tides. However, as the human being evolved, the need to control time more precisely increased, thus arising, the need for Clock. Since the first Clock known, used 4000 years ago by the Egyptians, known as SundialBy which mediate the time during the day (when it was night or no sun was useless), the Watches have evolved considerably until the Quartz Clock and Atomic Clock, Which are the most accurate to date, such as through models Clepsydra, Sandglassesplatforms, Electric clock or Pendulum Clock.
At The Crazy Fifties Spain we love watches and we love Retro World, So we offer you and many others, this magnificent Retro Chevy 57 Clock. Possibly one of the most famous models of the brand Chevrolet (General Motors) and an icon of America of the years 50, whether the Chevy 57', whose manufacture began in September 1956, together with the cobra. The image of this icon american car It has been used in toys, graphics, music, cinema, television and of course in furniture. Here we present a fabulous retro wall clock the purest American style retro 50 years, this clock on rim of chevy 57'It is made of high quality resin.
Dimensions Chevy Wall Clock:
High: 67 cm
Background: 20 cm
Width: 67 cm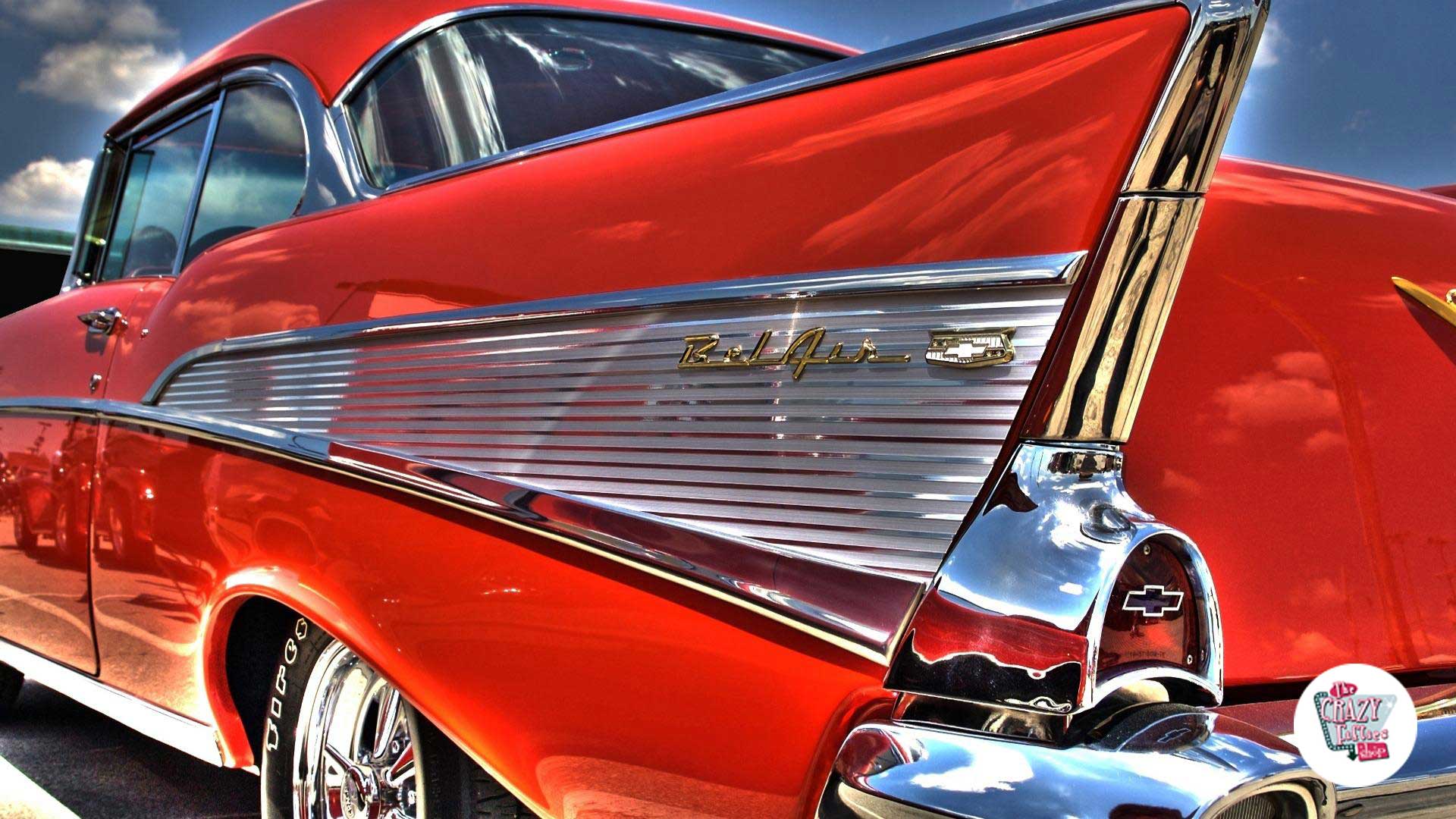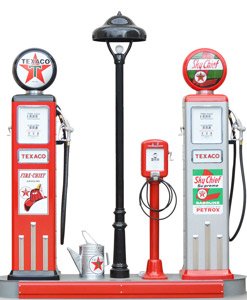 If you are interested in decoration engine world, we recommend you also to visit our category gasoline retro jets where you can find fabulous decorative gas pumps.