Chaise Longue Le Corbusier
We present this fantastic Chaise Longue Le Corbusier.
It is available in white leather and black leather.
We are looking at a piece of design, a twentieth-century classic that combines extraordinary design and functionality. The design of Le Corbusier, has not been modified since its inception.

Sizes Chaise Longue Classic Design:
High 58 cm
165 cm width
67 cm deep
This Chaise Longue fits very well with the chairs Barcelona (as shown in the image below) which are also available in Black Leather and White Leather finish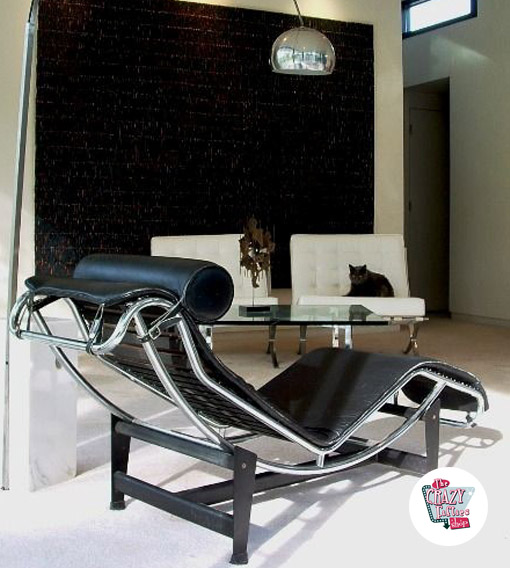 East Contemporary armchair is the perfect complement to enjoy listening to a delicious melody in your Rock-Ola jukebox CD Bubbler.