Retro English cabin
La Retro English cabin It is a magnificent Replication English telephone. At present, authentic Phone booths Old English are classified as national patriminio which export is prohibited. Besides the cost of a Retro English cabin (In good condition) usually around between 7.000 and 10.000 €. In thecrazyfifties.es we have found a solution for those who love pure English style satiate your appetite without having to stump up large fortunes.
Ideal for decorating a pub, nightclub, hotel hall, bar, restaurant ... ..In this replica English phone booth you can install a phone and make it functional is also adding touch English decor.
Also we have a Soldier of the English Guard which you can acquire to decorate together with the England telephone booth. The scenery will look like the very exteriors of Buckingham Palace!
These Cabins English They are made with the structure in finished wood resin and methacrylate crystals in order to avoid breakage.
They have inner light, so they can be used really like cabins or just as decoration.
Sizes replica English phone booth:
120 x 40 x 40 cm
170 x 55 x 55 cm
210 x 60 x 60 cm
220 x 75 x 75 cm
220 x 85 x 85 cm
260 x 92 x 92 cm
Accessories replica English phone booth:
Lacquered shelf: 29,90 €
Interior Lighting: 89,90 €
Custom Color: 59,90 €
Lock: 29,90 €
Screen Printing: 39,90 €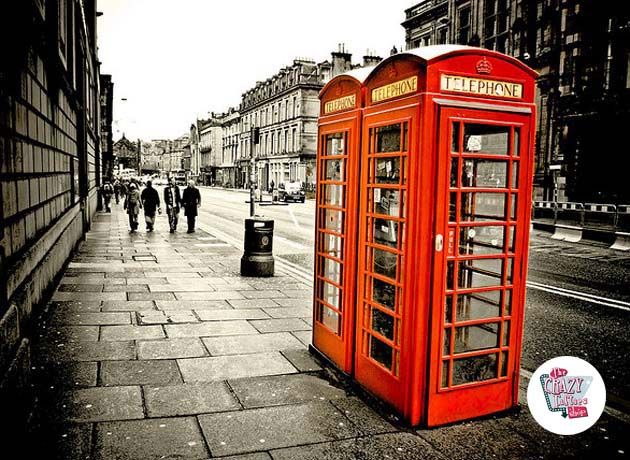 If you are interested in Rent a cabin English get in touch with us!