Retro American Furniture Set C1926
Elegant Retro American Diner Furniture Set C1926 for kitchen or dining room consists of a Retro American Diner Table TO19 in Antique White Oxide + 3 finish Retro American Diner chairs CO26 in different colors such as Yellow, Salmon and Blue, although you can choose your own table and chair colors.
If you would like to purchase this set at a better discount, you may be interested in viewing our Outlet option by clicking on this link.
TO19 table feature:
Polished aluminum edge with a width of 5,5 cm
Available in Antique White and Stone Black
Size:
High: 75 cm
Width: 88 cm
Background: 88 cm
Co26 chair feature:
Metal structure
Upholstered in vinyl of 8 available colors
Seat thickness «extra fat» of 5 cm
monocolor backing
Rear riveted
Size:
Height: 87 cm (back)
Width: 44 cm
Background: 61 cm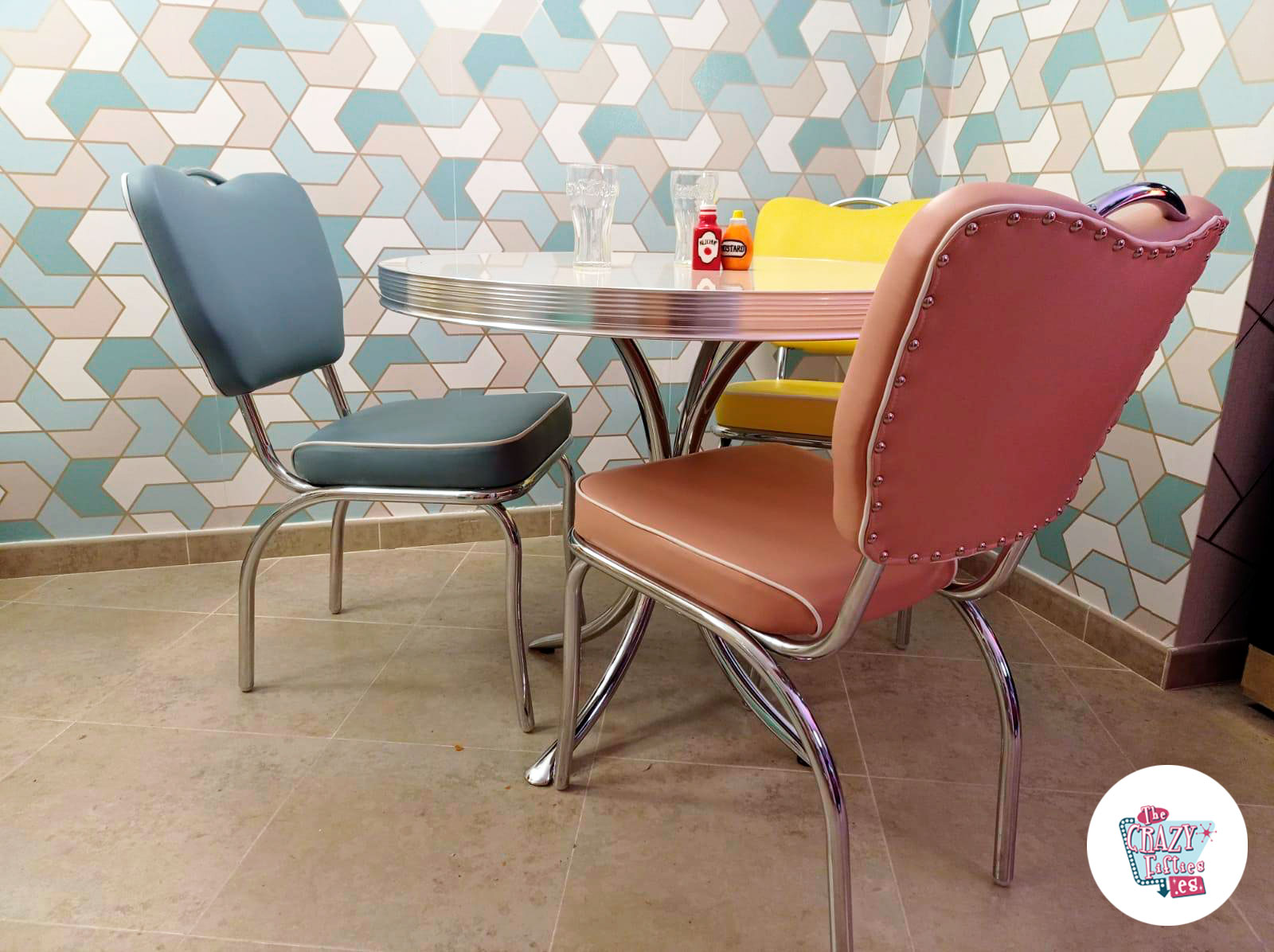 If you do not find the set you are looking for or want to customize one, please contact us and we will advise accordingly.
You may be interested to know that in this in TheCrazyFifties You can also find decorative accessories for these sets, such as retro lamps, neons, retro turntable, vintage phones, retro appliances and kitchen accessories and even pictures and decorative plates in the section Vintage decoration, we have been setting trends since 2007 being Nº1 in American Retro style décor years 50 y Jukebox, for something Rock-Ola We have been chosen as brand representatives for Spain (www.Rock-ola.es) with distribution for Portugal, Italy and all Latin America. Likewise we invite you to see our section of work done where you will find a small sample of some clients.