Neon Flex LED Transformer
Here you can purchase the Transformer LED Neon Flex.
The connections of the current cables, both the 220v input and the 24v output, are executed by means of pressure screws.
To the right of the output connections we have a green LED that will indicate the correct functioning of the power supply. If there is no current or the transformer has suffered any damage, this led will not turn on.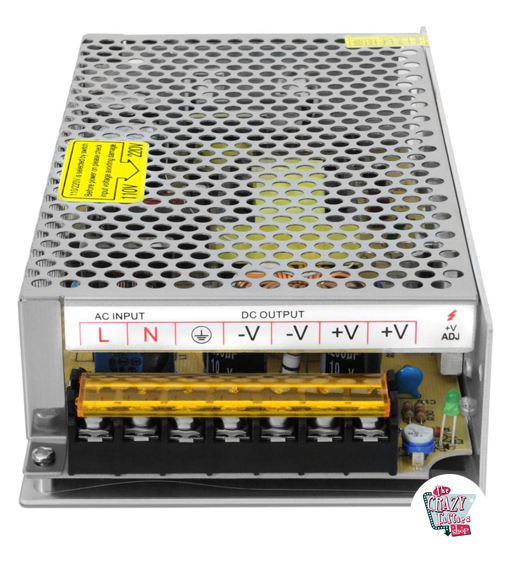 Thanks to the perforated metal grill that acts as both a protector and a passive heatsink, we can see the components inside. The simplicity of this power supply for LED Neon Flex is the best option with a good price / quality ratio
Description Neon Flex LED Transformer:
Power in wats: 60 / 120 / 360 / 500 /
Intensity: 21A
Entry: 220v AC
Output: 24v DC
Protection: Interior
Dimensions approx. power supply LED Neon Flex:
High: 22 cm
Depth: 4 cm
Width: 11 cm