Retro American Diner Simple Booth 4 Seats
El Retro American Diner Simple Booth 4 Seats is most retro diner bench American largest that we know of any (one-piece), we can attach modules retro benches 1,80 m to the extent we want. To create rows of «booth-Tablebooth»This model does not have its double complement, so we must join back to back to continue the row. In combination with these banks we will use the Diner tables TO29W, which they are available in different finishes 3 Formica and aluminum profile Striped 5,5 cm thick.
We enclose a picture walk of the text, to be seen by way of example.
Features Retro American Diner Booth:
Retro diner American simple 4-seater bench 180 cm
Ribbed back.
With white box.
8 colors available.
Estimated delivery time of 2 weeks. (If no break Stock)
Dimensions Retro American Diner Booth:
High: 93 cm
Width: 180 cm
Background: 59 cm
* Price shown is per unit.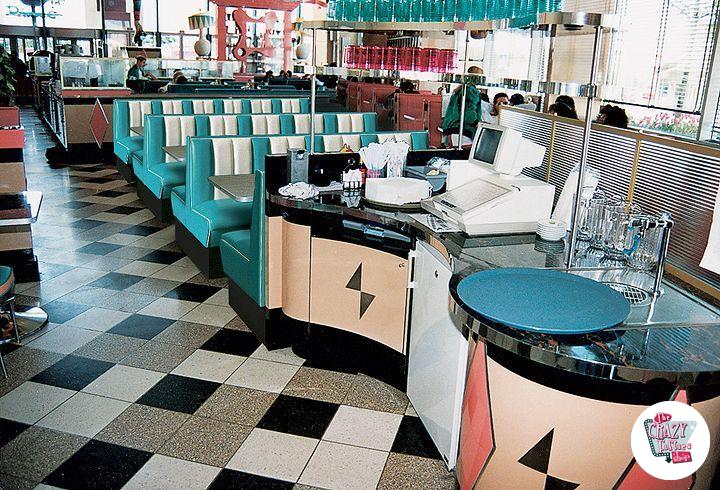 Now that you know you can buy online Retro American Diner Bench (Booths) At Thecrazyfifties.es you may be comforted to know that we are experts in American retro diner furniture and American decoration (See Work Done) And although we are specialized in the professional sector, we welcome both individuals and professionals. As we mentioned earlier, these Retro American Diner Bench (best known as Booths), are ideal to create the classic row of banks and tables of the mythical American road restaurants, known as Diner American, for this they are combined (depending on the desired table for the table), with the RETRO AMERICAN DINER TABLES TO22W (4 people), TO23W (2 diners), TO25W (6 diners) or TO29W (8 diners) and everything is framed in an idyllic setting with the lighting of the Retro lamps. Additionally we also have Neon signs, in case we want to "put the cherry on the cake."
Test Banks:
Qualities:
Our American booths are made following the lines of the old school, meeting the stringent requirements of ISO 9002, backed with FIRA Test (fire) and approved by the EC.
In addition, our American Booths (American Diner Booths) Are one of the few on the market that still incorporate the original Flex-O-Lator system, which gives the diner a better experience.