Retro American Diner Bar Stool BS27
Great Retro American Diner Bar Stool BS27 manufactured following the guidelines of the old school "old school", as things were done before, in the 50's, consistent to last! This stool meets all the requirements of the demanding hospitality industry, comfortable seat, structural strength and weight. In addition, its careful aesthetics make it an ideal element if you are thinking of setting up an American diner. Besides the Retro American Diner Bar Stool BS27 It is the most common stool at these restaurants. This model includes the necessary stool anchors for fixing to the ground, is therefore is concrete or wood.
Features Retro American Diner Bar Stool BS27:
Metal structure
Upholstered in vinyl of 8 available colors
10 cm «extra fat» chrome profile
Chrome profile with matching laminated vinyl upholstery
Dimensions Retro American Diner Bar Stool BS27:
Seat: 38 cm diameter
Seat height: 77 cm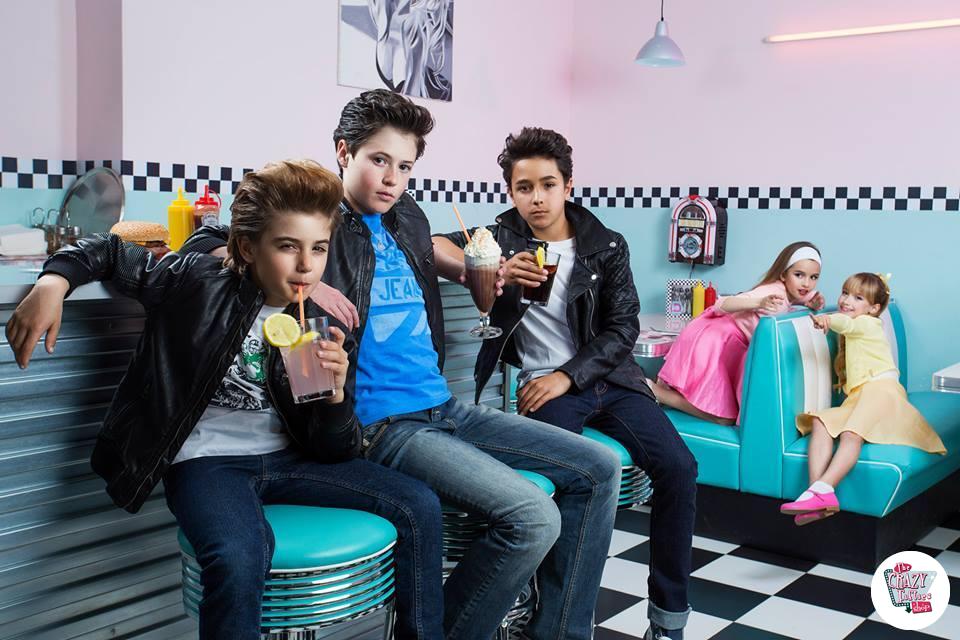 If you are thinking of starting an American diner, we recommend you visit our report: decorating ideas American diner As well as our work done, other categories of American Retro Diner Furniture to see all the options we have for your project. We also have a wide variety of Retro Jukebox y Retro lamps to complete the decoration of your american diner. Remember that at The Crazy Fifties we are experts in American decoration. We are at your entire disposal to advise you. We make budgets without obligation and we can help you with the decoration, composition and distribution of diner furniture for your business or your home, regarding this last point it should be noted that we have a section of Retro American Diner Furniture Sets specially configured for the home or office. Since 2007 we have been decorating restaurants with a Diner theme such as the The 50's Palace located in C / Huerto de Mas, number 7, 12002 Castellon de la Plana, Spain or the Rockola Diner located in Valparaiso Street 330 Among Traslaviña and Villanelo, Vina del Mar, Chile.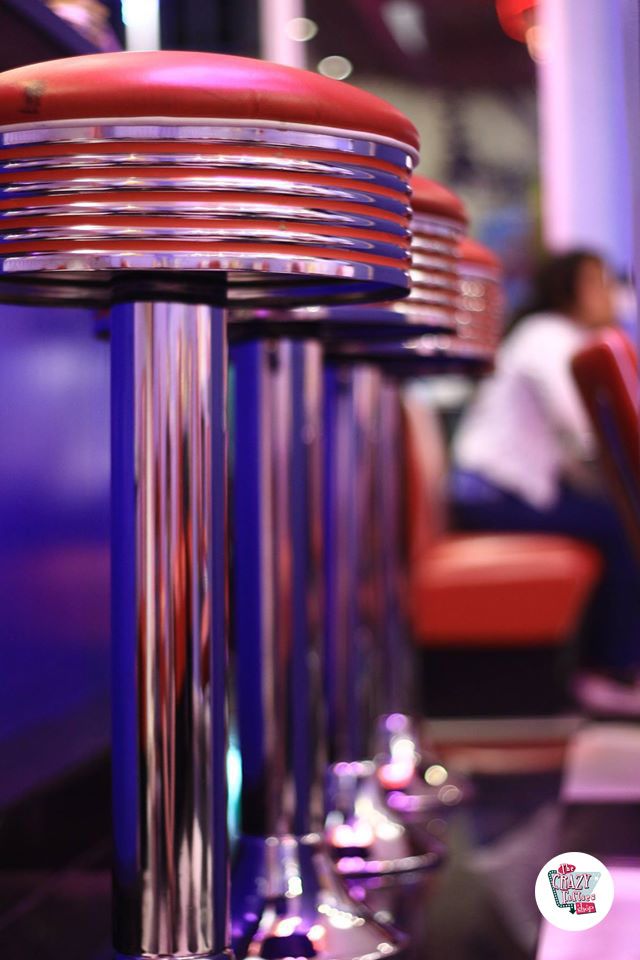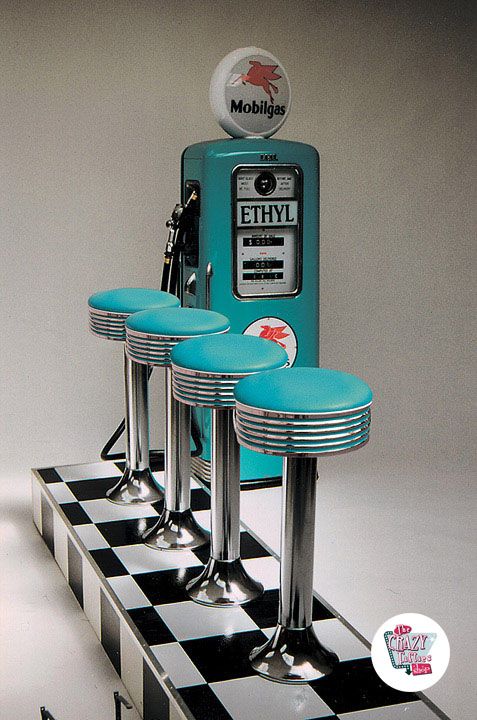 We recommend you visit the various categories of our website, we have booths like Retro American Diner Booth 2 Plazas, with which you can play the ranks of diners as representative of the years 50 and 60 seats. Tables as Retro American Diner Table TO22W, with aluminum edge of 5 cm thick at the tables so characteristic of the time. We also have the Retro American Diner chairs With ruched back and of course, other models stool. Also do not forget to visit our special category Jukebox o Retro engine fitment both very characteristic of this time, also we also have a section Outlet if you want to adore some eurillos.