Vintage Apron Vichy Norma
El Vintage Apron Vichy Norma It is a bib apron, with the peak neckline.
It is made in a poplin on a Vichy design of white, gray and black squares.
The tie of the waist and the tying straps, are made in vichy of white, gray and black minicuadritos, offering the optical illusion that it is a gray tie.
The waist drawstring wearing a stylish red undulate and tied back with a broad tie.
It takes two welt pockets, one on each side.
Her bare back, the peak neckline, her fitted waist and the flared skirt skirt make this retro apron one of the most elegant retro dresses in our collection.
this beautiful Vintage apron has a design is inspired by retro American kitchens the years 50's.
Fabric: Cotton Polyester / Cotton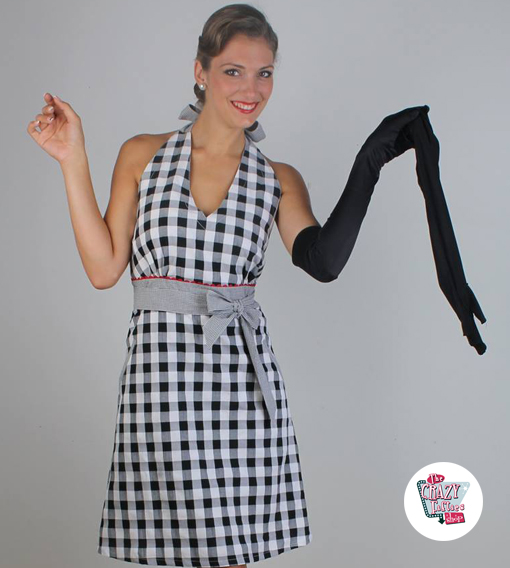 If you like the retro kitchen not forget to visit our special category retro appliances.