Vintage Apron Vichy Audrey
El Vintage Apron Vichy Audrey It is an apron with bib, double skirt camping.
The lower layer, the ties and the straps, are made in a Vichy fabric with small gray pearl and white squares.
The upper layer and breastplate are made of a polyester / cotton vichy, with elegant black, white and gray squares.
This beautiful model has a red undulate strategically placed to give an elegant and distinguished touch.
This model like other models retro aprons, Has a heart-shaped pocket
this beautiful Vintage apron has a design is inspired by retro American kitchens the years 50's.
Fabric: Cotton Polyester / Cotton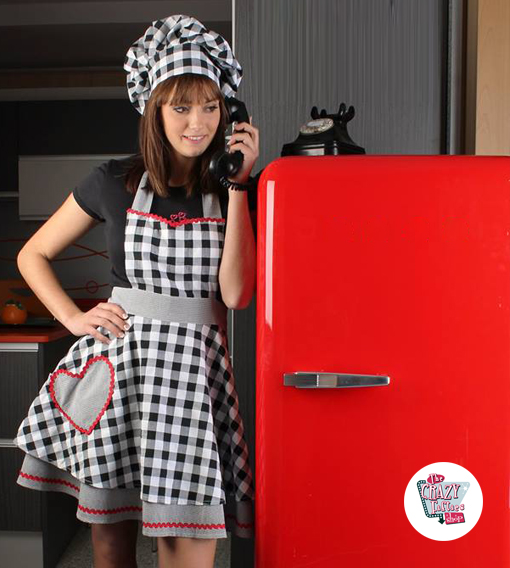 If you like the retro kitchen not forget to visit our special category retro appliances.