Vintage Cowboy Apron Gilda Claire
El Vintage Cowboy Apron Gilda Claire It is a bib apron, with the peak neckline.
It is made of denim fabric, also known as denim or denim, laser printed.
It takes two welt pockets, one on each side.
Her bare back, the peak neckline, her fitted waist and the flared skirt skirt make this retro apron one of the most elegant retro dresses in our collection.
this beautiful Vintage apron has a design is inspired by retro American kitchens the years 50's.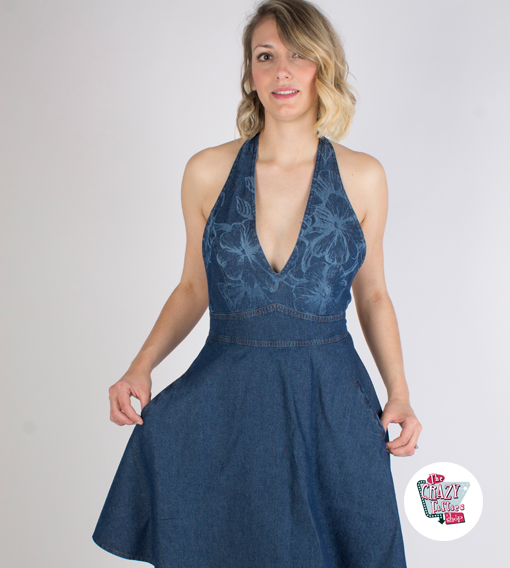 If you like the retro kitchen not forget to visit our special category retro appliances.