Vintage Apron Cake Vivien
El Vintage Apron Cake Vivien It is a flared single layer apron.
This made in Sarga, with a mixed fabric Polyester / Cotton, with elegant Cupcakes of different flavors printed on it on different backgrounds.
This model comes in 3 different base colors: pink, purple or blue.
The drawstring waist, pockets and straps are made in a poplin fabric, pink or chocolate depending on the model chosen.
this beautiful Vintage apron has a design is inspired by retro American kitchens the years 50's.
Fabric: polyestrous / Cotton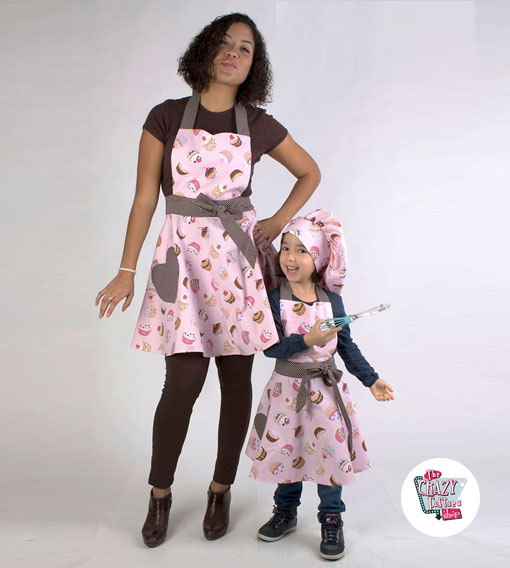 If you like the retro kitchen not forget to visit our special category retro appliances.