We are delighted to present you this fabulous Natalia's American Diner in Caceres, and it is a wonder, it does not lack any detail.
How can we observe in front of the bar we have 2 BS28CB stools in turquoise, while on the left we have a TO19 high table in AWO finish with BS29 stool in turquoise.
Of course, this Retro American Diner has an exceptional waitress as is the Betty Boop waitress with roller skates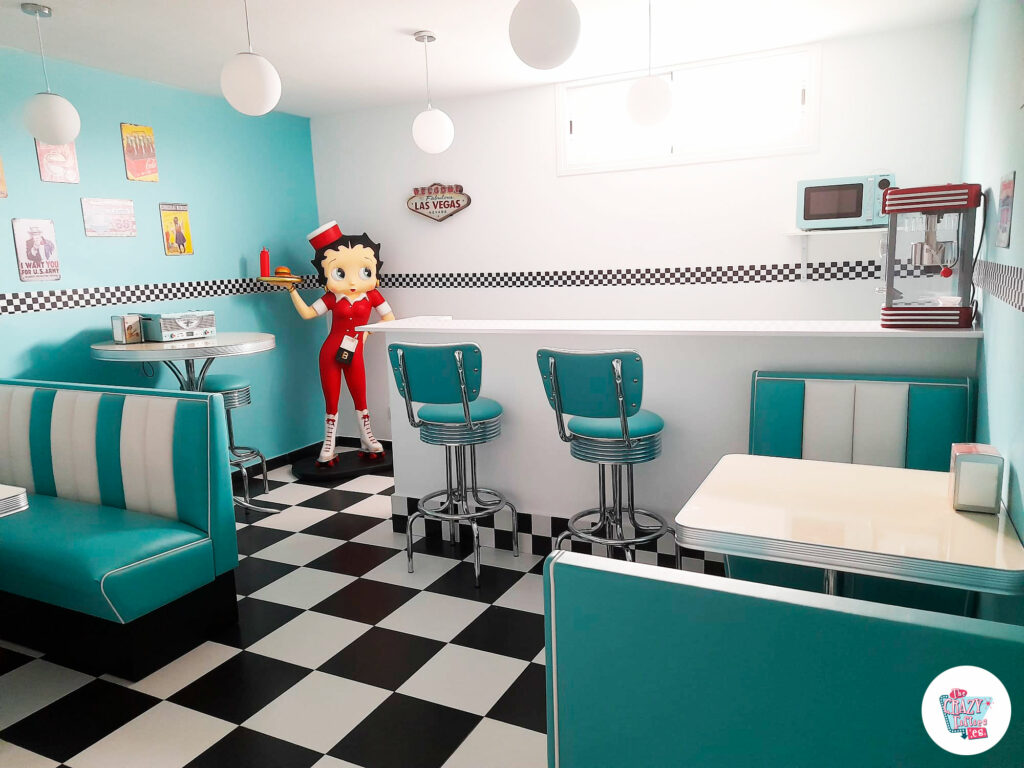 In the counter corner of the bar we can find a diner booth set for 6 people, formed by a table TO25 AWO and two benches HW150SB in Turquoise finish.
Set the detail of Jukebox Diner Wallbox, simply exquisite, and scheme the small details make the big differences and as I mentioned at the beginning of this Natalia's American Diner in Caceres, no detail is missing.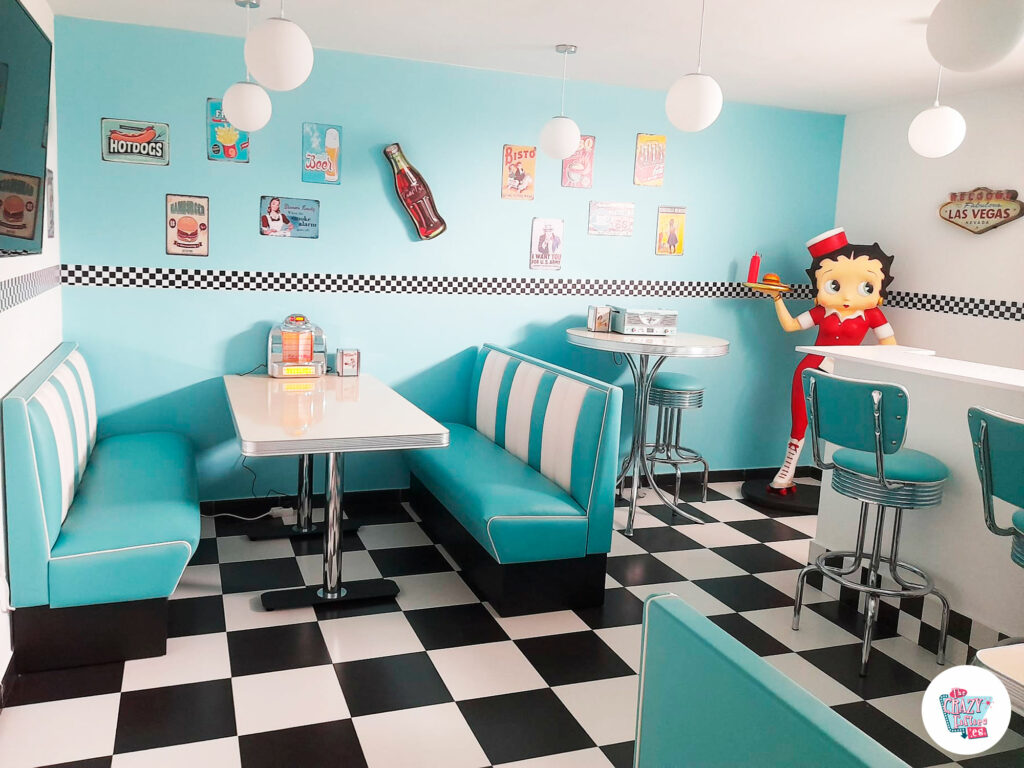 In front of the bar counter we have another set of Diner Booth but on this occasion a more "private" set since it is only for 2 diners. This set is made up of table TO23 AWO and two Benches HW70SB Turquoises.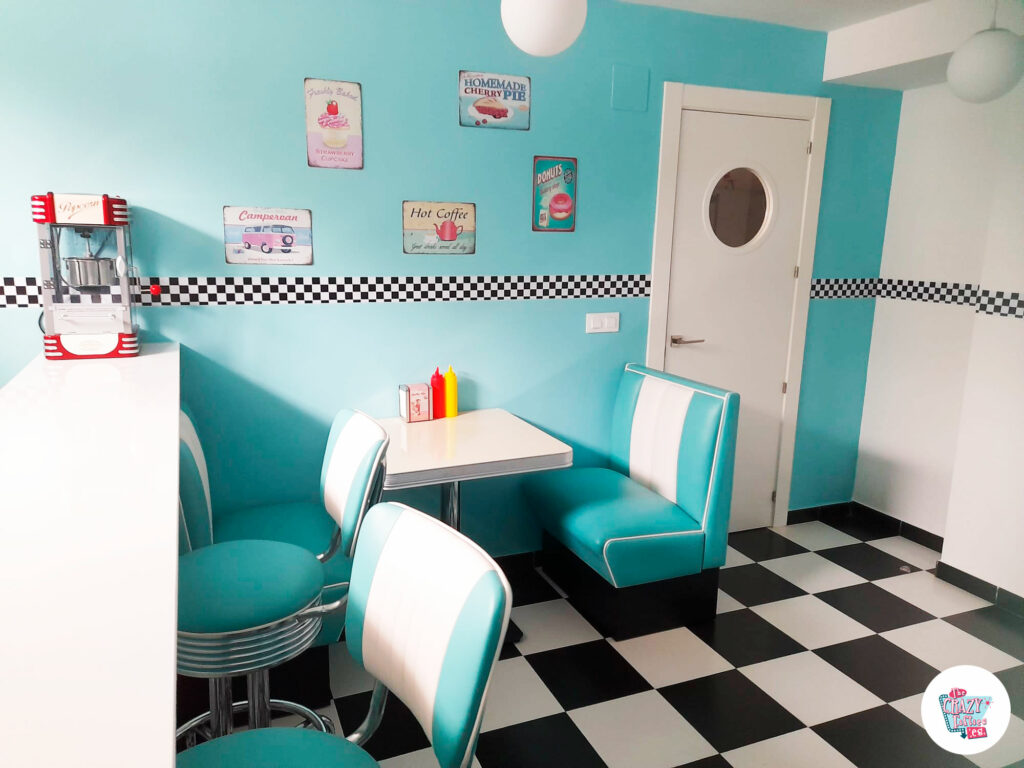 We observe the entire room decorated with a checkerboard floor typical of American Diners that links its colors with the black bases of the American benches, which in turn end at the top in bright white and turquoise colors, just like the walls, while as who does not want the thing they introduced sparks of predominantly red colors such as Betty Boop, the popcorn machine, and other little details...
We could summarize a color palette (very successful by the way) formed by White, Black, Turquoise and Red, this palette also combines very well by replacing the 4th color with a pink for example, (which is still the union between red and white).
Undoubtedly, it is a pleasure to receive this type of work, it should also be noted that Natalia (the owner) is a charming person, one of those people who make your work easy, with great empathy and sensitivity... I think this dining room is a clear reflection of her personality, sweet and welcoming…