Today we bring you this beautiful American corner kitchen located in Madrid.
I still remember when Fátima contacted us to tell us how excited she and Paco were to have a small American diner corner in her kitchen and that now with the acquisition of her new house (and therefore a blank sketch) she had the opportunity to fulfill one of his dreams, so we got down to work and presented him with a couple of options given the limited space we had, but they had it clear from minute one….this was his choice and that is how the Fátima corner was born and Paco.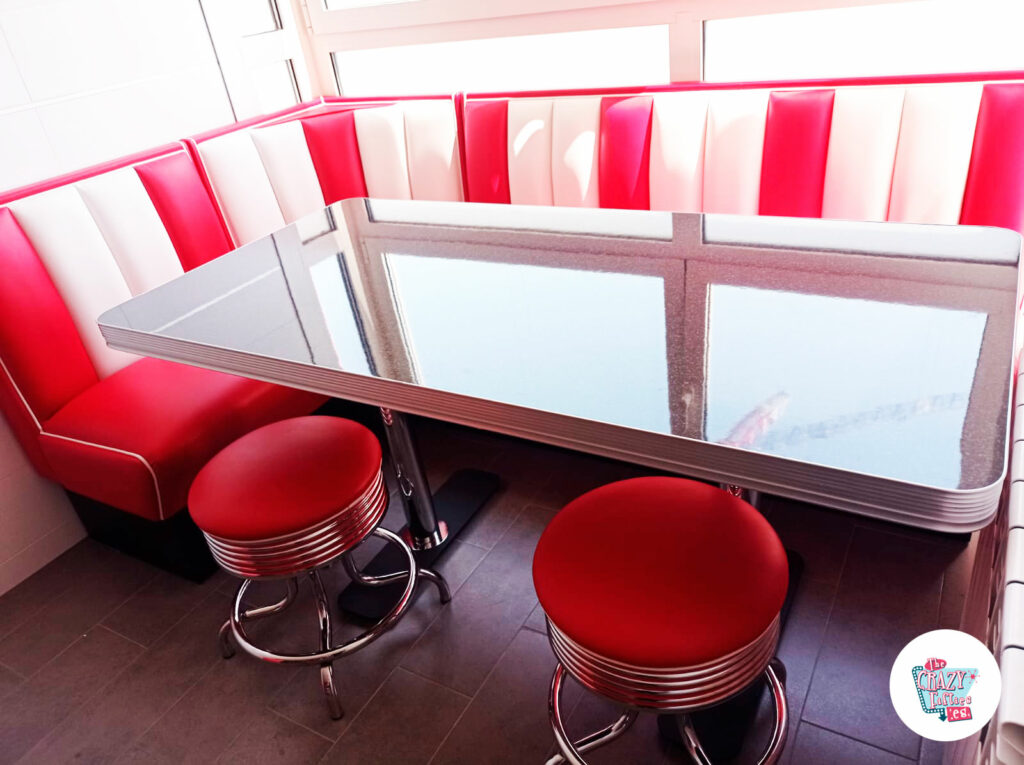 This 210 cm x 130 cm red American corner is made up of a simple 3-seater bench HW150SB + one corner HW60/60 + a single bench HW70SB, all this presided over by a beautiful TO25W table in BlackStone finish and complemented with 2 low stools BS2848 also in red finish.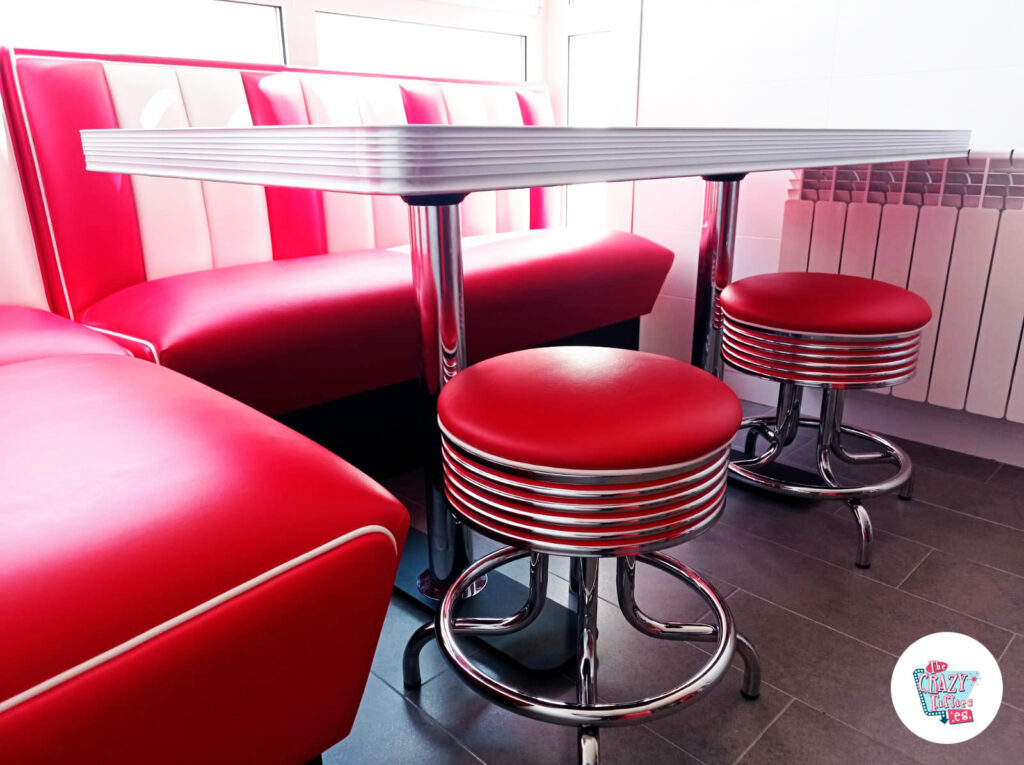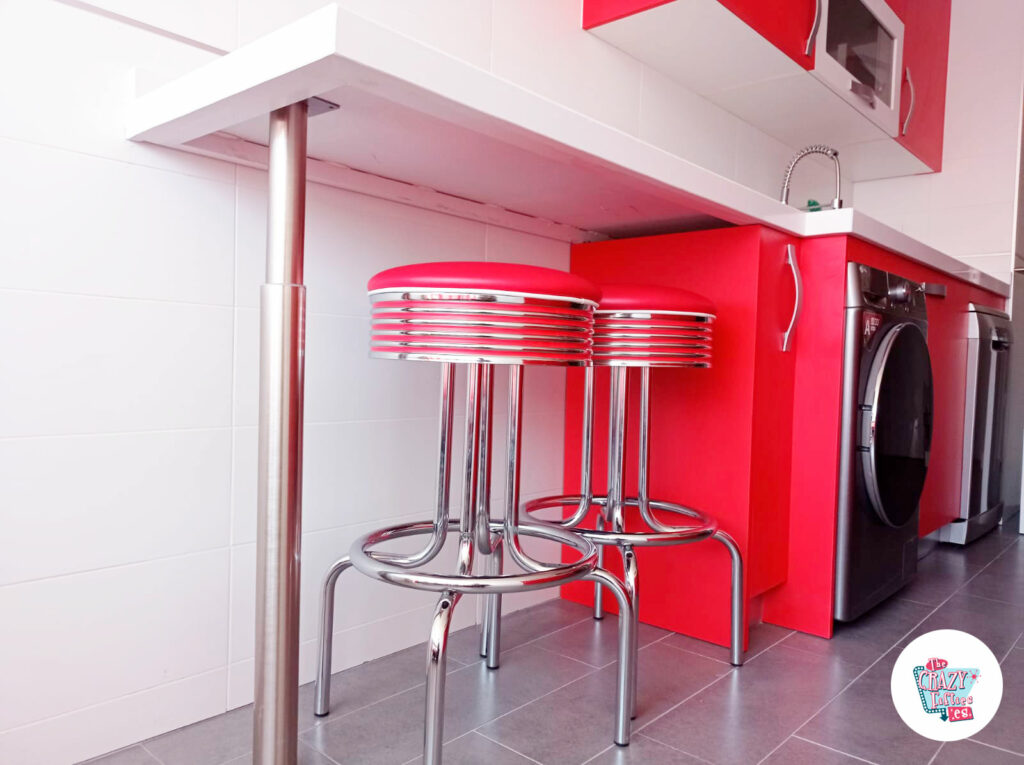 Right in front of this corner set we have the countertop bar where 2 stools BS28 in red finish becoming the link between dining room and kitchen.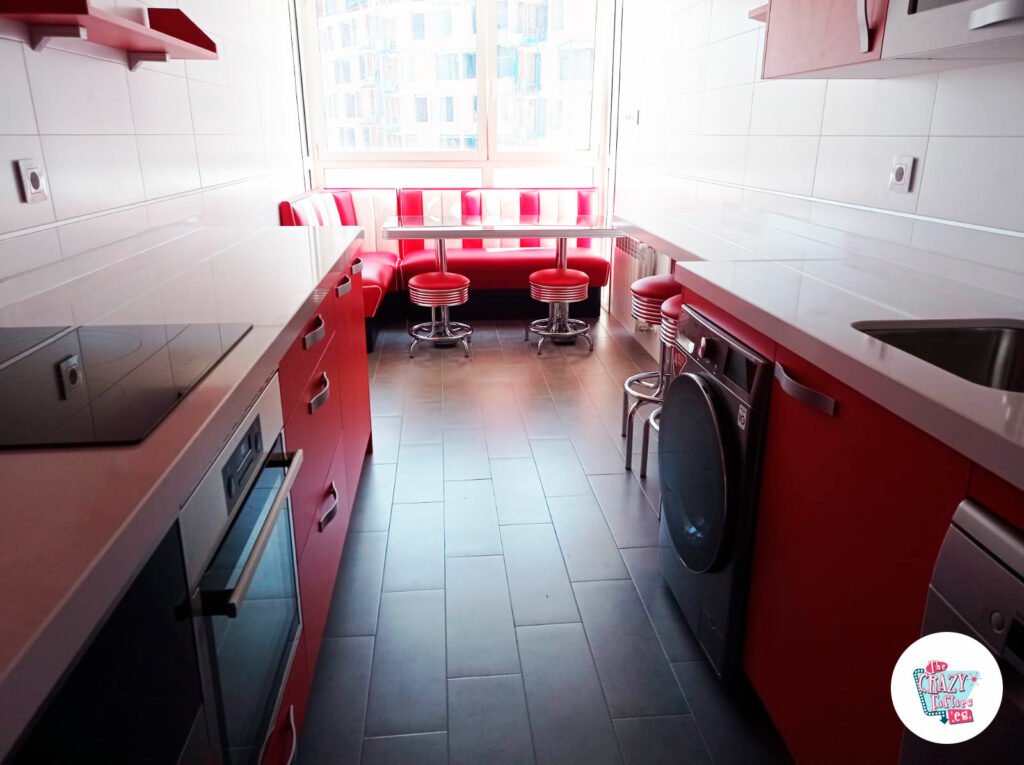 This would be the view we would have when entering Fatima and Paco's kitchen, beautiful right?
We sincerely hope you enjoy this kitchen with american corner since they confessed to us that they were little kitchens and when one likes the kitchen, one enjoys a space like this much more, so enjoy it!