Retro 50's Kitchen
We present the fantastic Retro 50's Kitchen which Kode Shop SL made available to employees in the new offices of the city.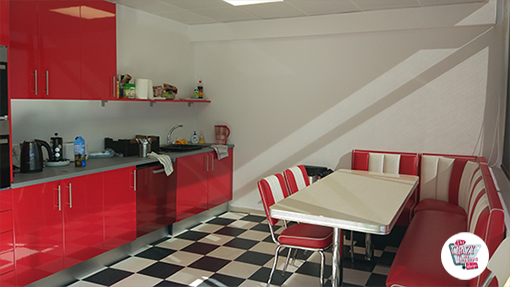 Kode Shop SL es a manager of high traffic websites charge different ways to monetize their monetization, specializing in adult content websites.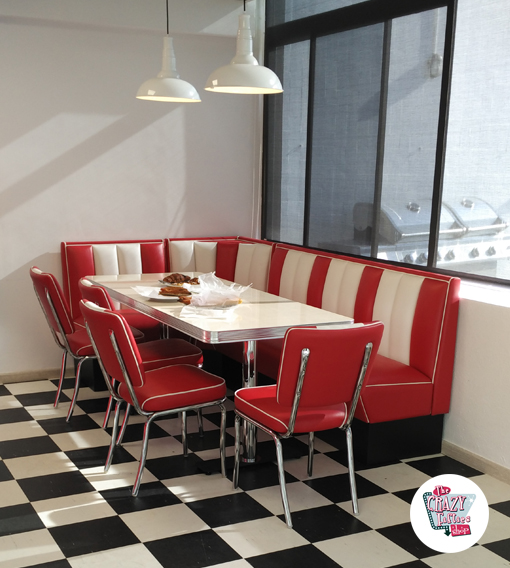 In the picture above we can see the whole Retro 50's Kitchen clearly based on the sets of Retro coffee shop commonly known as Coffee Shop the mid 50's until the late 60's.
This Set of 50's American Restaurant It is made up:
4 Retro chairs model CO24 in red
1 Retro Booth 180 cm model HW180 in red
1 Corner Booth model HW60 / 60 in red
1 Retro Booth 70 cm model HW70 in red
1 American Retro table 180 cm model TO29W Antique White color Oxide