History of Betty Boop
know the History of Betty Boop?
Betty Boop It has been for many years the funniest and most flirty animated pin-up icon, loved by adults and children, being reflected in all kinds of merchandising and decorative objects. Surely the first thing you remember about her is her funny black curly hair and her mischievous wink, always accompanied by her funny stilettos. But have you ever wondered what story is behind the cartoon?
Betty Boop He appeared in the 20 years in the TV for the first time, a lively in which sequence limelight with Bimbo, a friendly human-poodle hybrid, the theme of the clips were humorous mostly parodying the mysteries of love and conquest and always emphasizing a flirtatious side was shared Betty Boop, who in most clips was depicted as a diva, who was loved and conquered by a protective heartthrob. It also highlighted the sensuality of a time when most of these representations were taboo, so it came as a way to entertain television audiences with a fresh and innovative, fully sparkling and very addictive product. But Betty Boop's personality was not chosen or created at random, all the magic of the character the artist was due Helen KaneIn whom he inspired Max Fleischer to create your cartoon.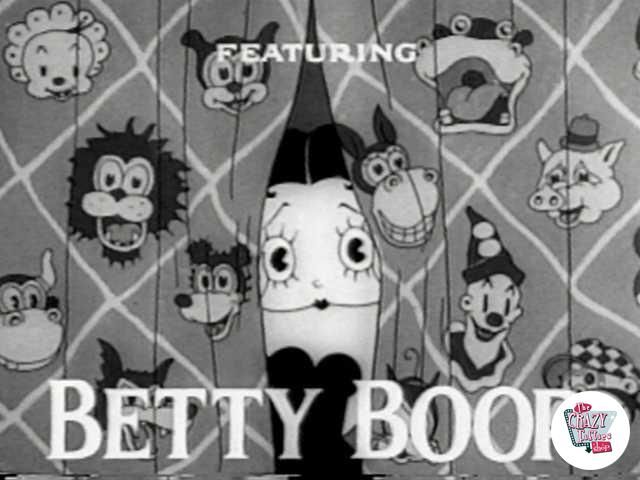 Helen Kane It was a healthy girl, curvy, curly hair and a face with a very cheerful and lively expression, features that the artist wanted to reflect on Betty. She worked as a singer in nightclubs most famous of the time, standing out as one of the most fun and provocative girls "flapper". At that time they were called thus young women under 30 years, living a life with full freedom of conditions, like man, joining the work, consuming snuff or alcohol and participating in celebrations of jazz and music . But Helen saw his animated reflex was gradually tarnishing his career, something that infuriated her and that led her to denounce Betty Boop creators and producers of the series.
Over time and after the different courts and ins and outs, the series continued exhibiting taking a break there by the end of the years 40. With the advent of color television after the years 70, the series took on a new dimension and returned to dazzle half the world. After this time, Betty Boop He became icon merchandising for all audiences, ages and genders, always showing that so seductive and fun image that everyone makes you smile. Currently, you can find the image of this great Diva of the cartoon, in all kinds of comic fantasy, as well as bags for girl in home accessories, bracelets, notebooks, and even supplements Hair something the It makes it the absolute protagonist of the gift shops and tv characters!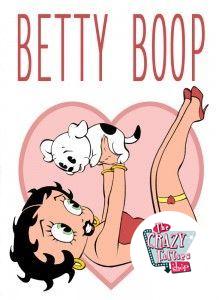 Now that you know the History of Betty Boop We invite you to enter our website and re-educate this wonderful world. In The Crazy Fifties we have a variety of Retro Figures by Betty Boop, as well as other types of Figures Retro Tags and all kinds of accessories and Retro decor.