Garage Style Decoration
La garage style decoration It's a trend that has become increasingly popular in recent years. This style is inspired by industrial garages, mixing old elements with a clear influence from classic American garages and a bit of modernity, creating a cozy atmosphere.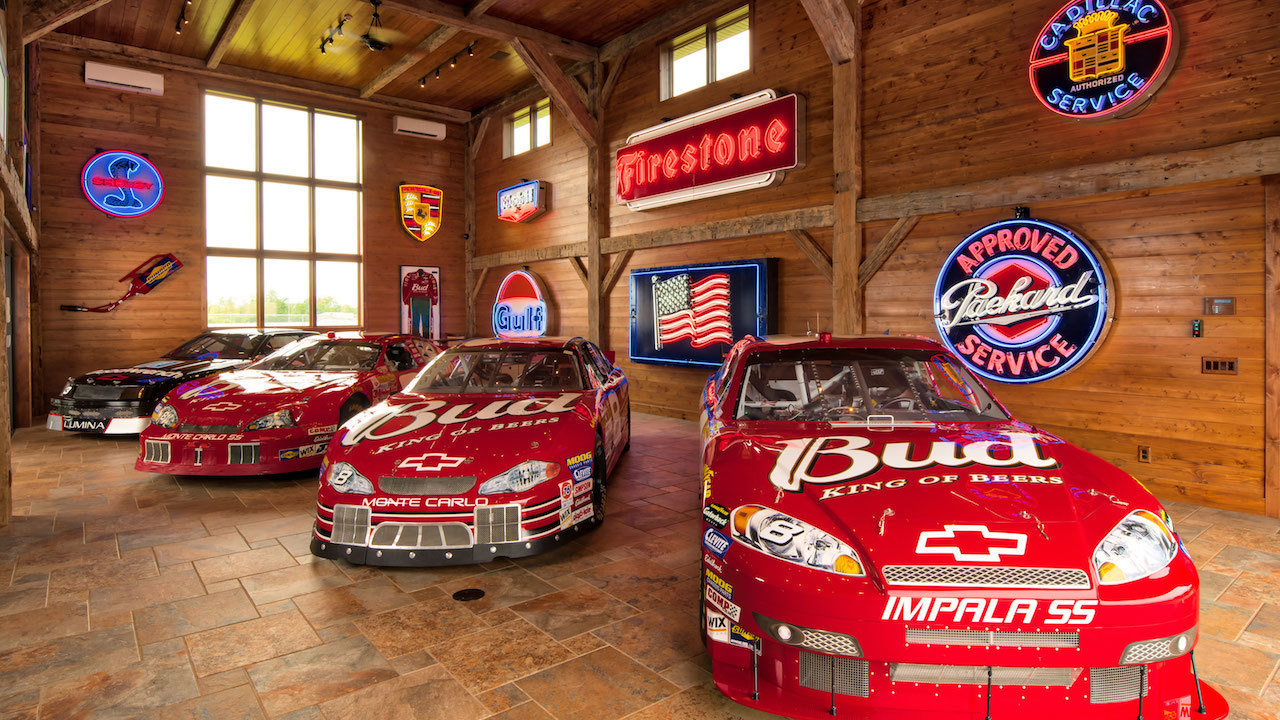 One of the most characteristic elements of the Showroom Garage are the neons. These illuminated neon gas signs they are a lighting fixture that can add a retro and attractive touch to any space. You can put up signs with the name of your favorite brand of tires or your favorite brand of car, for example.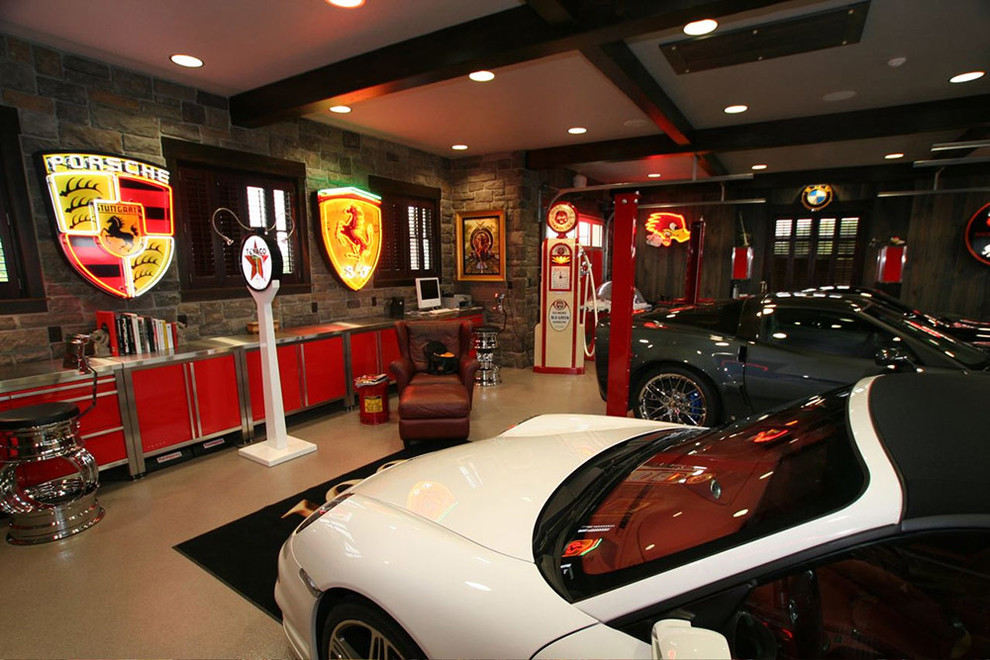 Another decorative element that is essential in the garage style decoration are gas pumps. These gas pumps antiques add a vintage and authentic touch to the decoration. You can use them functional or merely decorative.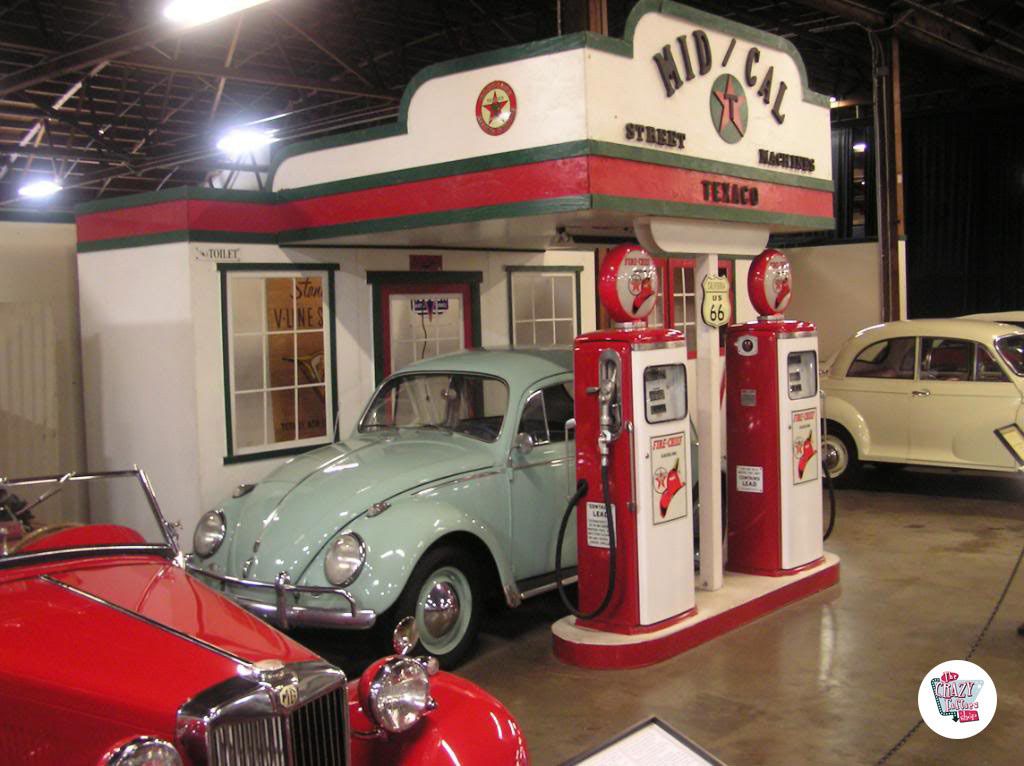 You can also just use the fuel pump balloon as a lamp to give a more Garage touch to your mancave.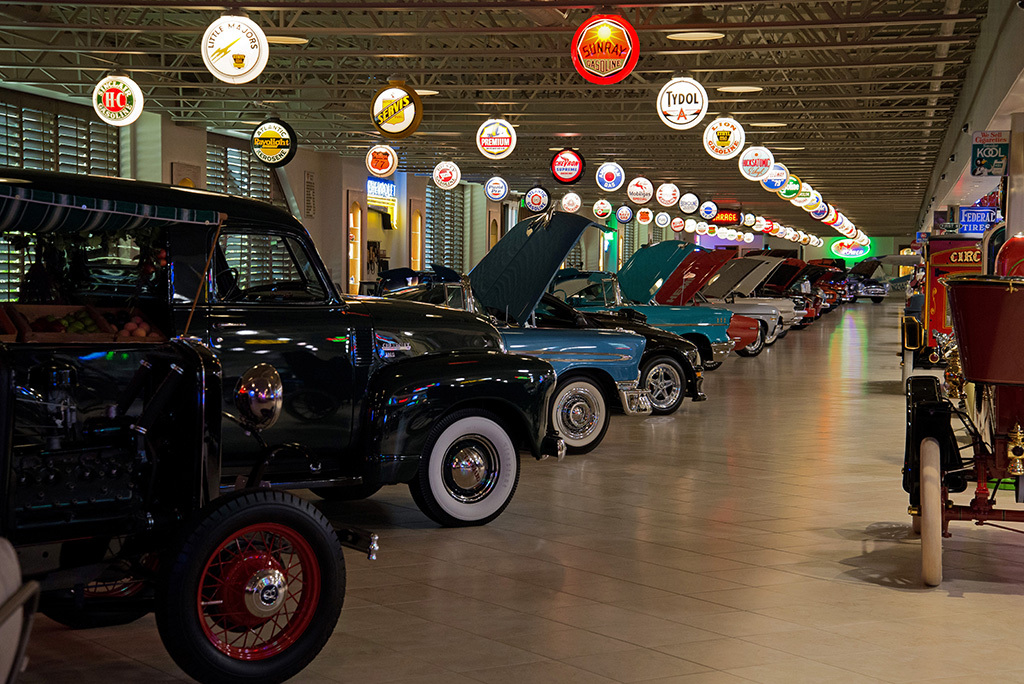 vintage lamps They are another key element in this style of decoration. You can opt for industrial style lamps or Steampunk style lamps, for the latter we would recommend the one of opaline glass with brass finish.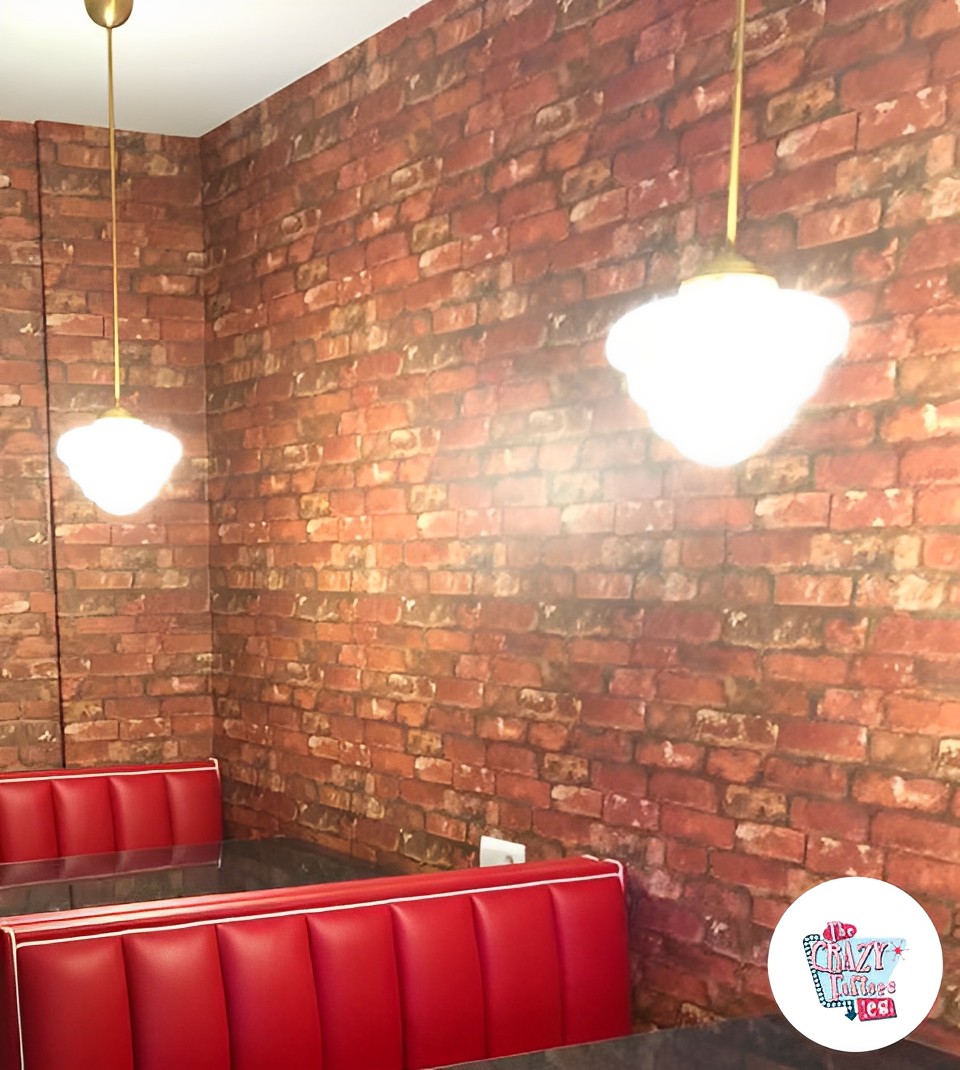 The bar counter is another element that cannot be missing, in this type of space, here we can find an endless number of options which will vary greatly depending on the needs of each one, but all the bars will need an element common….the stools whether they are fixed, mobile with or without support.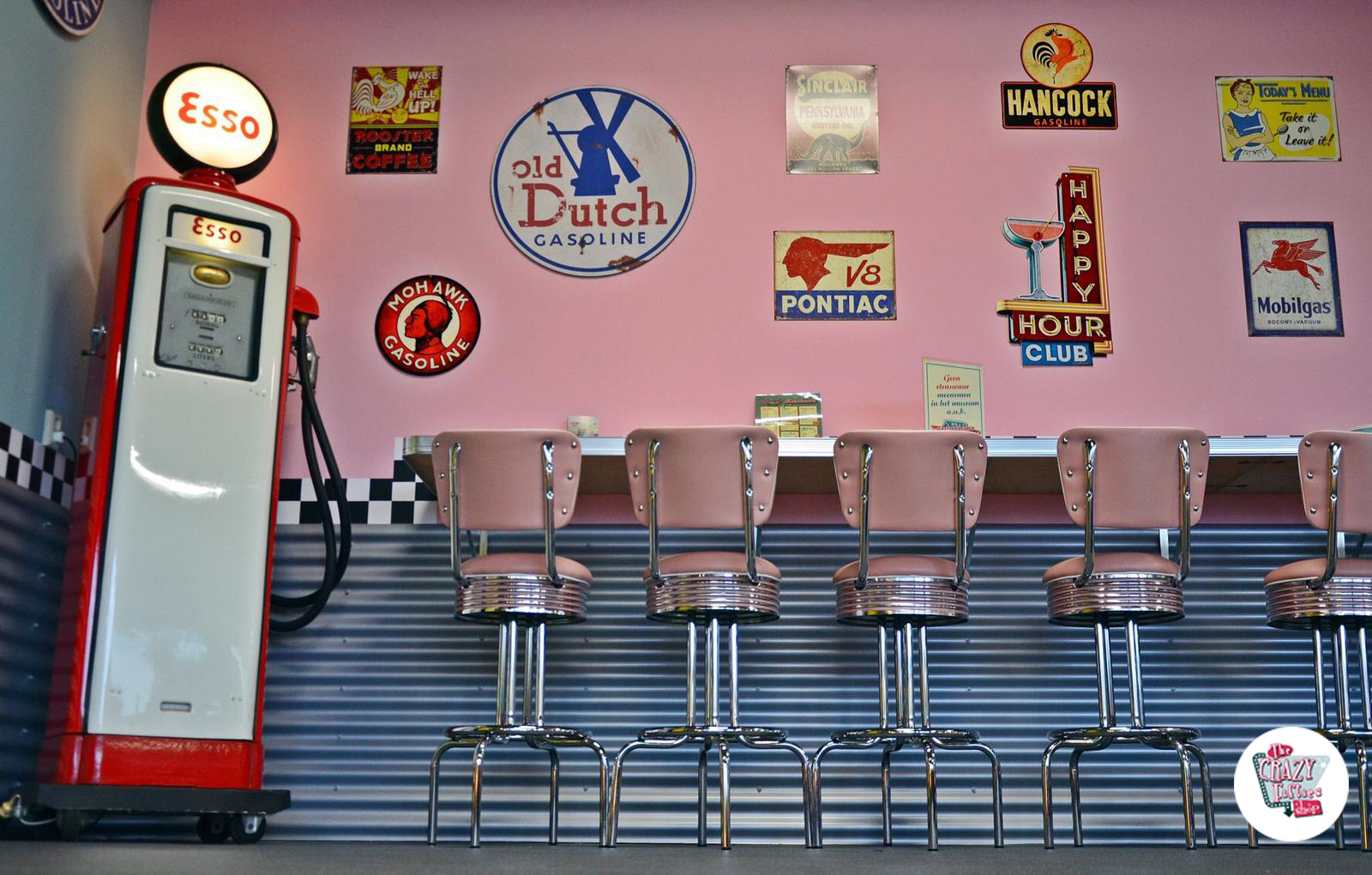 We can also include a old vending machine or soft drink chest combining with luminous or neon signs of the time which would give it a very special touch.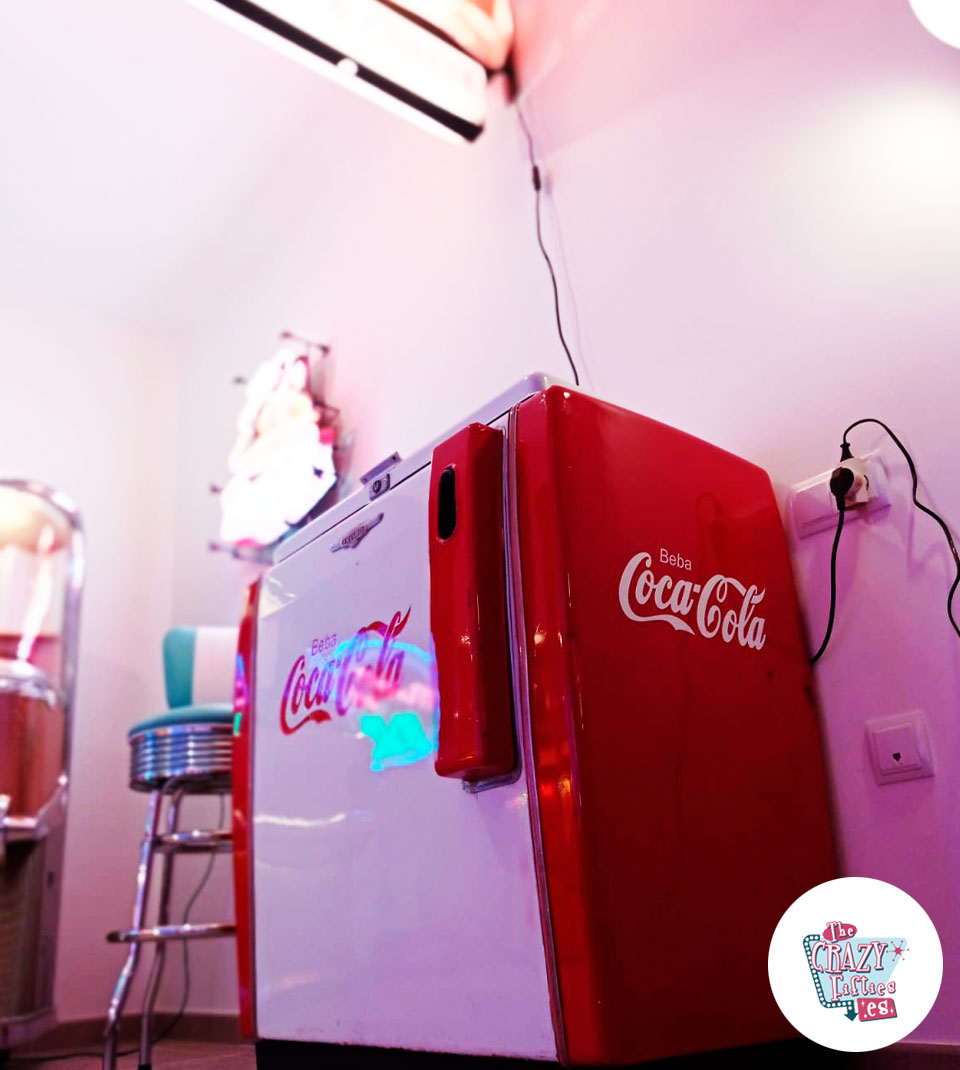 Every good environment needs a little music and the jukeboxes They are another element that cannot be missing in the garage style decoration. These vintage jukeboxes They are perfect for adding a retro and authentic touch to the decoration. Also, you can choose to brand new jukeboxes both cd and vinyl or modern replicas that imitate the old style, but with a twist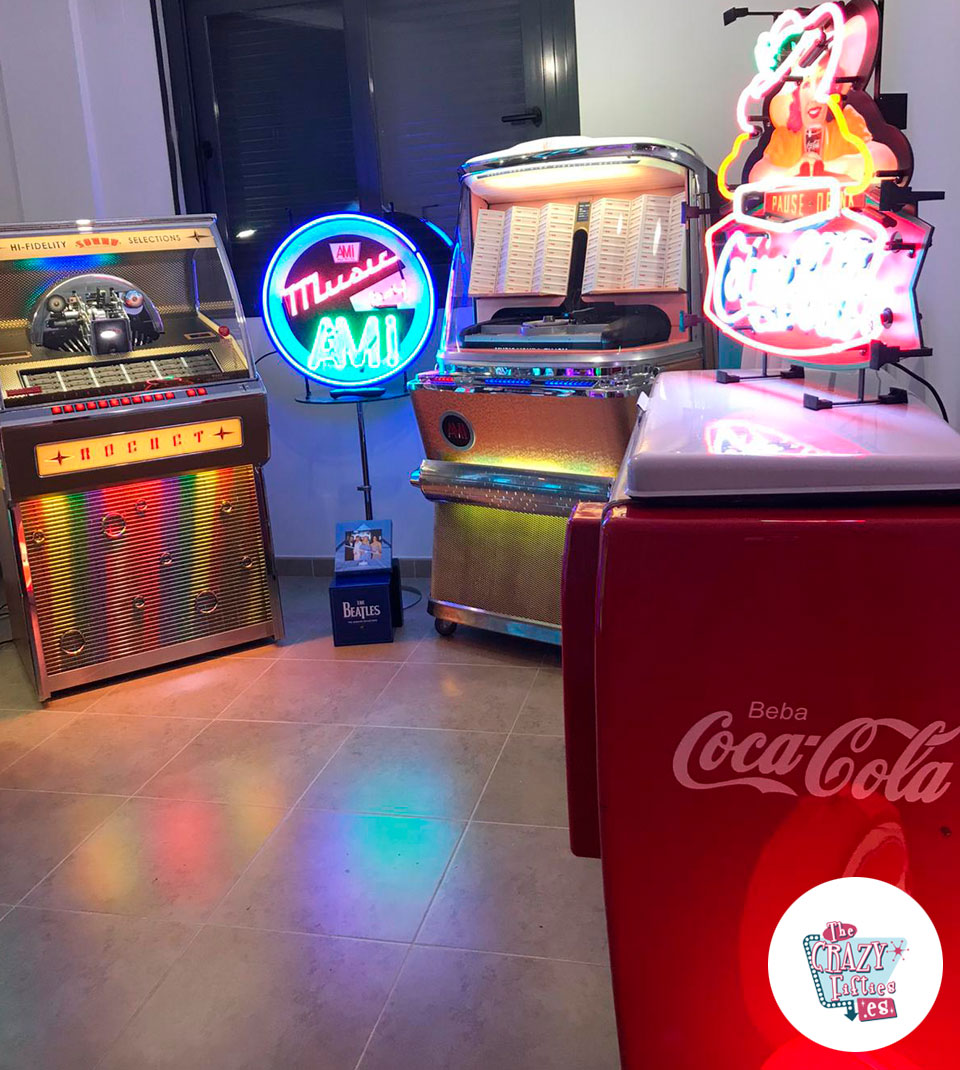 Already in the leisure section arcade machines They are also a welcome element in this type of Gamerooms or Games rooms, since these retro gaming machines are perfect for creating a fun and relaxed atmosphere. You can opt for original arcade machines or the new ones with almost 3000 Arcade games.