Corner kitchen bench set
Today we present this wonderful Corner set for kitchen, which in addition to being very elegant is extremely comfortable, since it has the technology Flex-O-Lator.
It is no secret that 50's American style furniture is used largely for burger type restaurants and usually in Turquoise or Red. But the reality is that this furniture is not that if we open our minds a little we can create sets with very different personalities, such as this black setThis powder blue or this other broken blank set that we present below: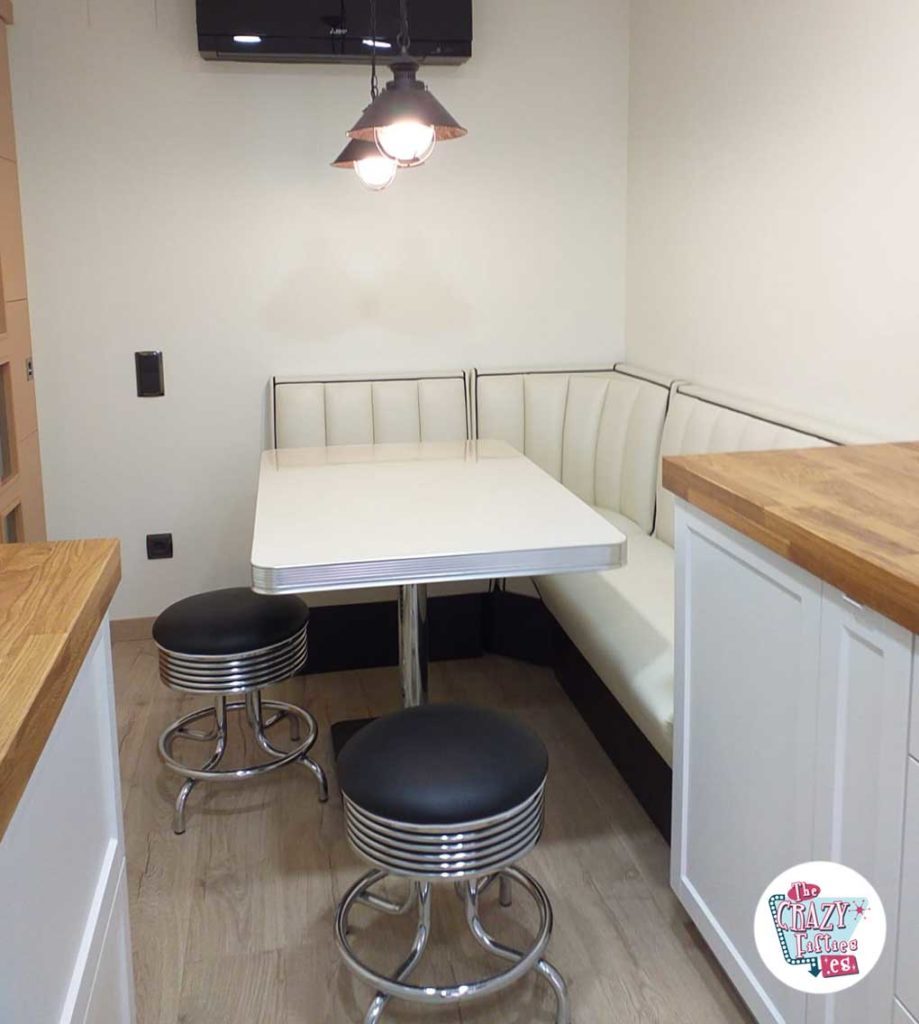 On this occasion we move towards the charming town of Berga, located at the foot of the Cadí-Moixeró Natural Park. Silvia would wait for us there with her lovely family.
We had previously talked with them about the arrangement of furniture as well as their needs, which is why we opted for the incorporation of some stools BS2848 in black, which can be collected under the table if necessary to make the most of the space in the kitchen.
The Module in the form of "L" was clear, it would form a HW120 Bank + 1 HW70 Bank for the tip and a corner module HW60 / 60 to join them, this time with black trim to match the low stools BS2848.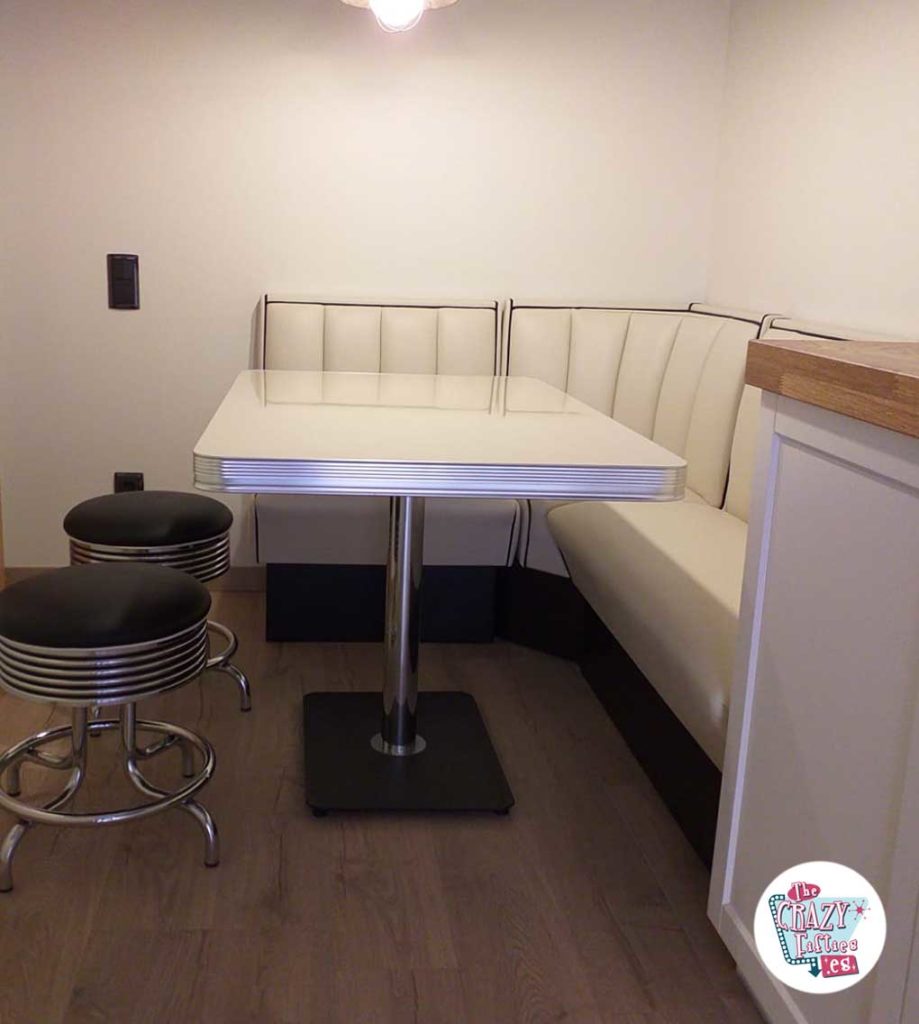 Regarding the table, the model chosen was the TO22W 120 cm x 76 cm in Formica Antique White Oxide finish (which has betas like marble and gives it a generic cream tone) to combine with the cream of the banks and the truth is that it was very successful ... in sight is the Outcome.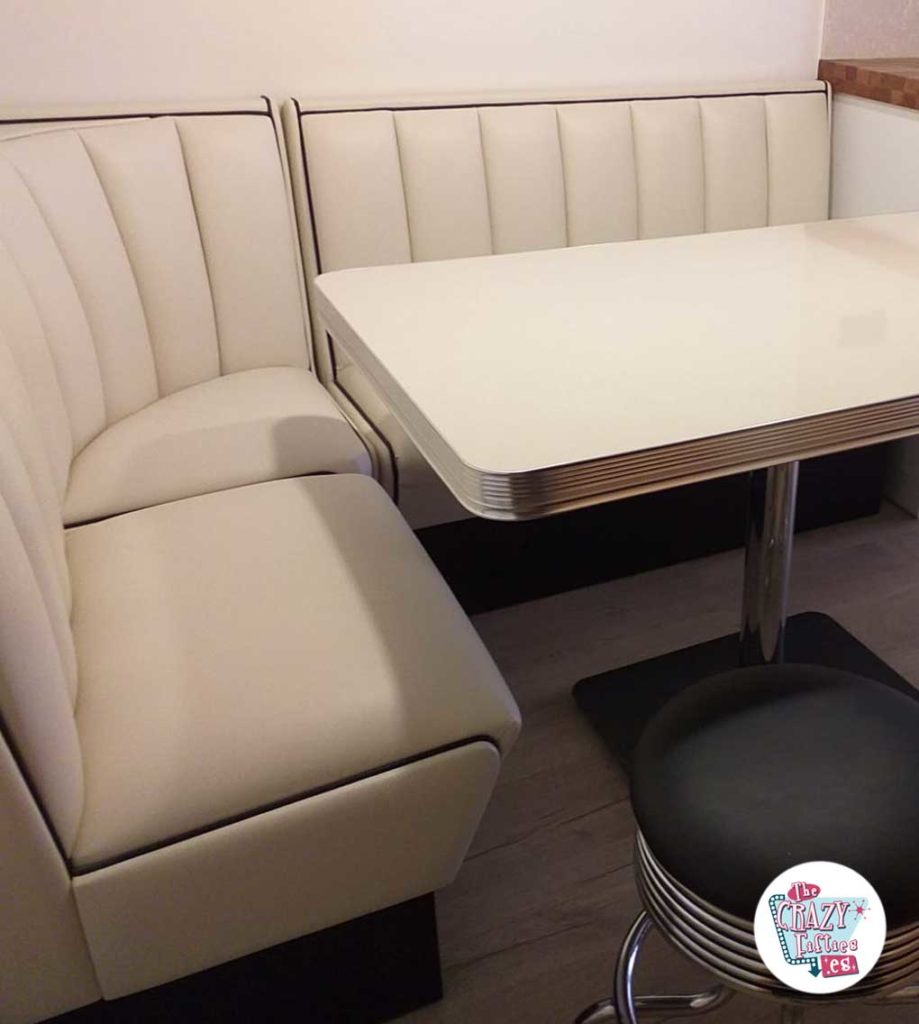 One of the many things that makes our American banks special is the system Flex-O-Lator, but as it is always better to see it than to read it, we are going to show you a short video that we made in this assembly, so that you can see what would happen in case you dropped down on one of our banks.
We hope that Silvia and her lovely family enjoy this cozy corner for a long time. Congratulations!!