Classic car garage from Denmark
Today we present you this wonderful classic car garage from Denmark, which undoubtedly makes us long teeth. And it is that our eyes go behind these works of art that are undoubtedly these classics.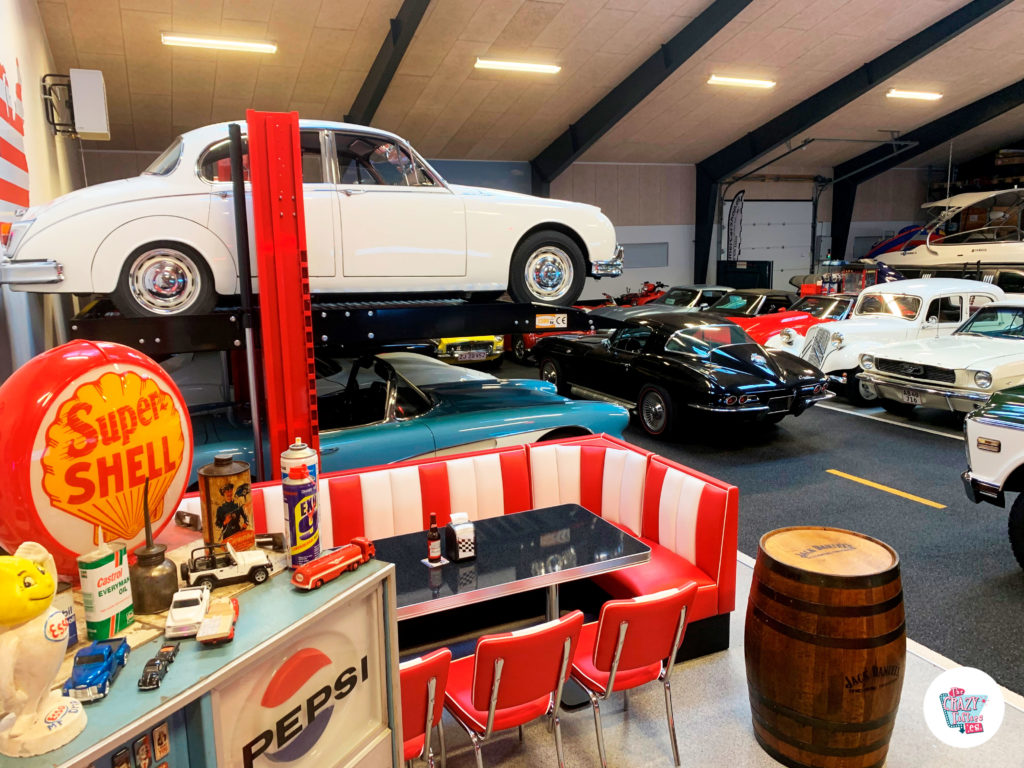 When one has such a collection one of the greatest pleasures (besides driving each of these beauties) is being able to enjoy their company and admire them, so Mr. Morten decided to set up a diner-style corner inside this garage to enjoy Also of these classics with friends while having lunch or simply having the luxury of having a beer surrounded by automotive history. For this, he opted for a Set of «U» formed by:
2 HW60 / 60 corner units Red White
2 HW70 Banks Red White
1 TO29W table blackstone
All this complemented with 3 chairs CO24 red red / white to accommodate a total of up to 9 people.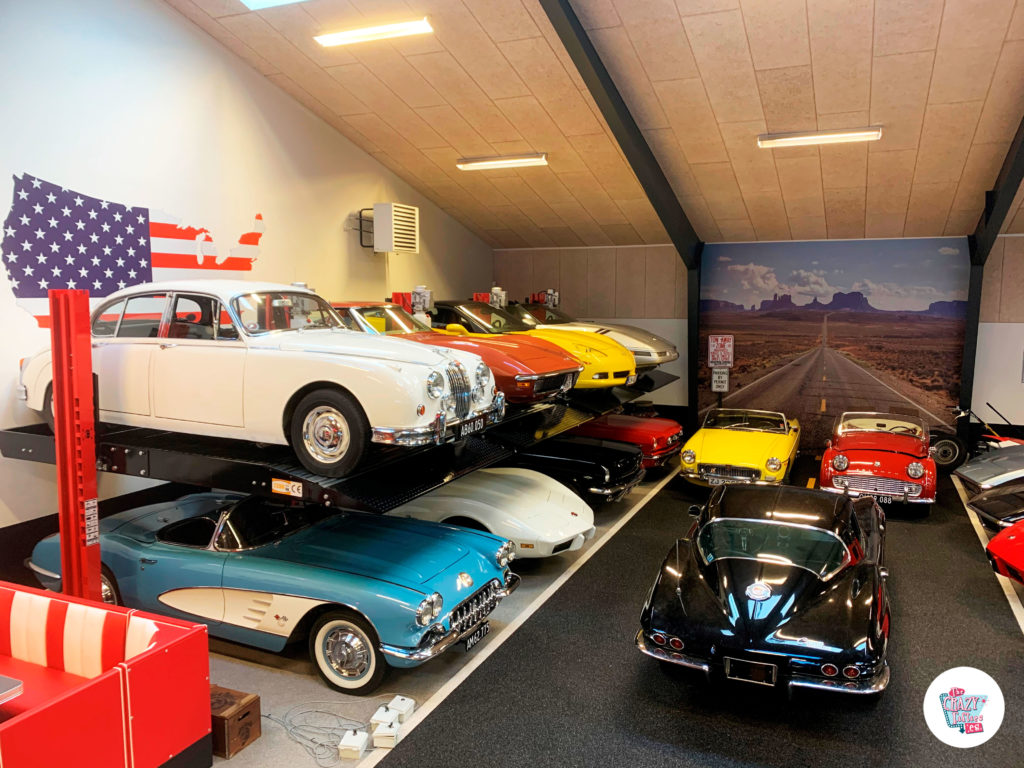 As the saying goes for color tastes, but if you allow me (and with all the respect that the rest of the collection deserves), I have a special predilection for the '58 bifaro Corvete ... it's my heel from here, and yours, which one? would you choose to take a ride?