Christine's Game Room
Today we present this fantastic Christine's PlayroomBoth she and her husband wanted to have a space for leisure and enjoyment where they could spend some entertaining afternoons and / or evenings, so they contacted us and after several deliberations they opted for the following:
Lighting and Sound:
In this section they opted for a Jukebox CD Vinyl Eco with RGB kit and 3 Neons (Fifties Cafe, Back To The Fifties y Coca-Cola 50's)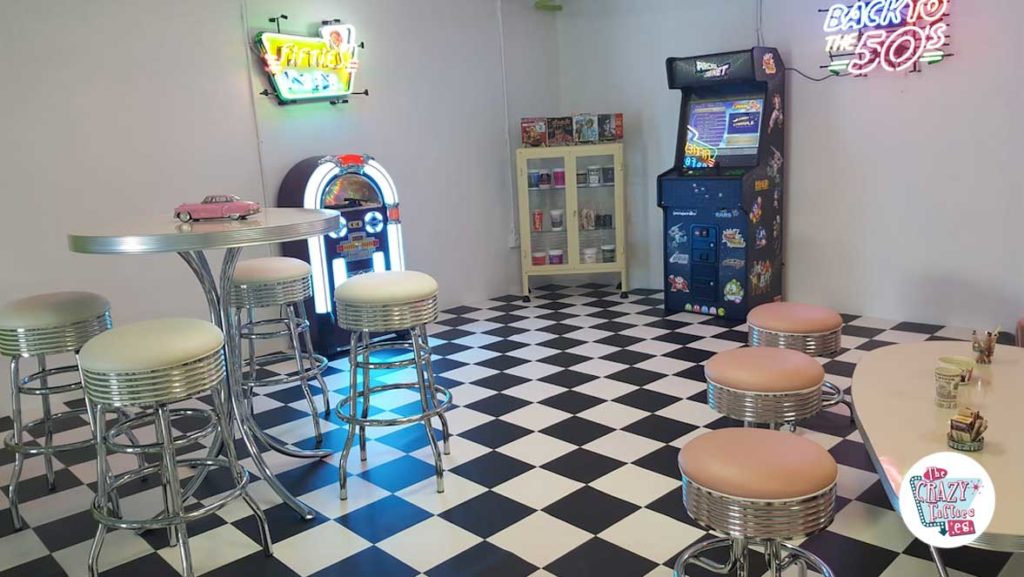 Living room:
Within this space a small corner is reserved where you can sit comfortably in some benches with flex-o-lator spring system accompanied by a table coffee drop and 3 48 cm stools.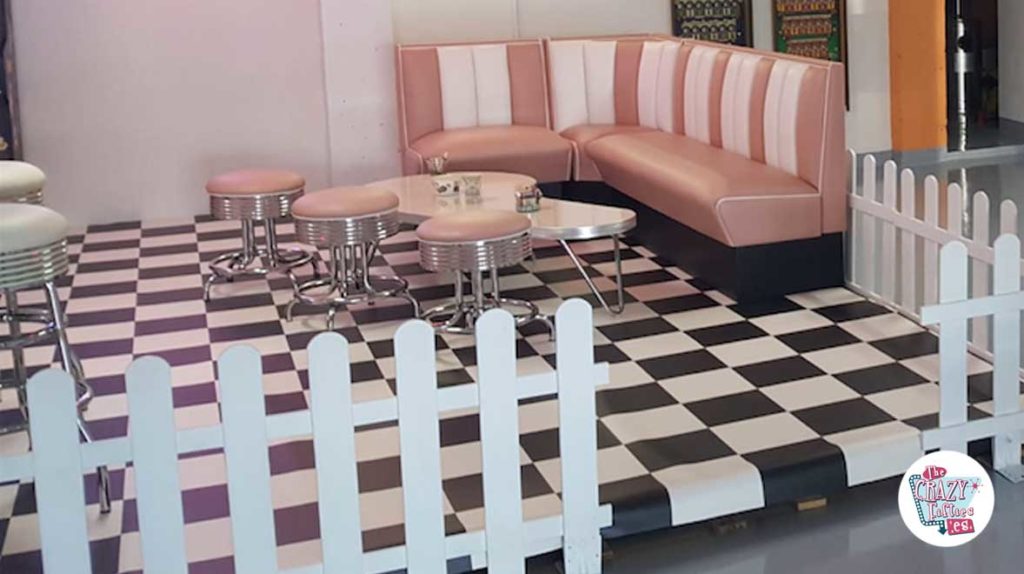 Game's zone:
What can not be missing in every game room worth its salt is an arcade, I wanted it to have many games but at the same time not work with a PC system but with a traditional Jamma system to avoid the system getting hung up in the event of drops tension, so he chose a Arcade SlimPro with more than 1200 games.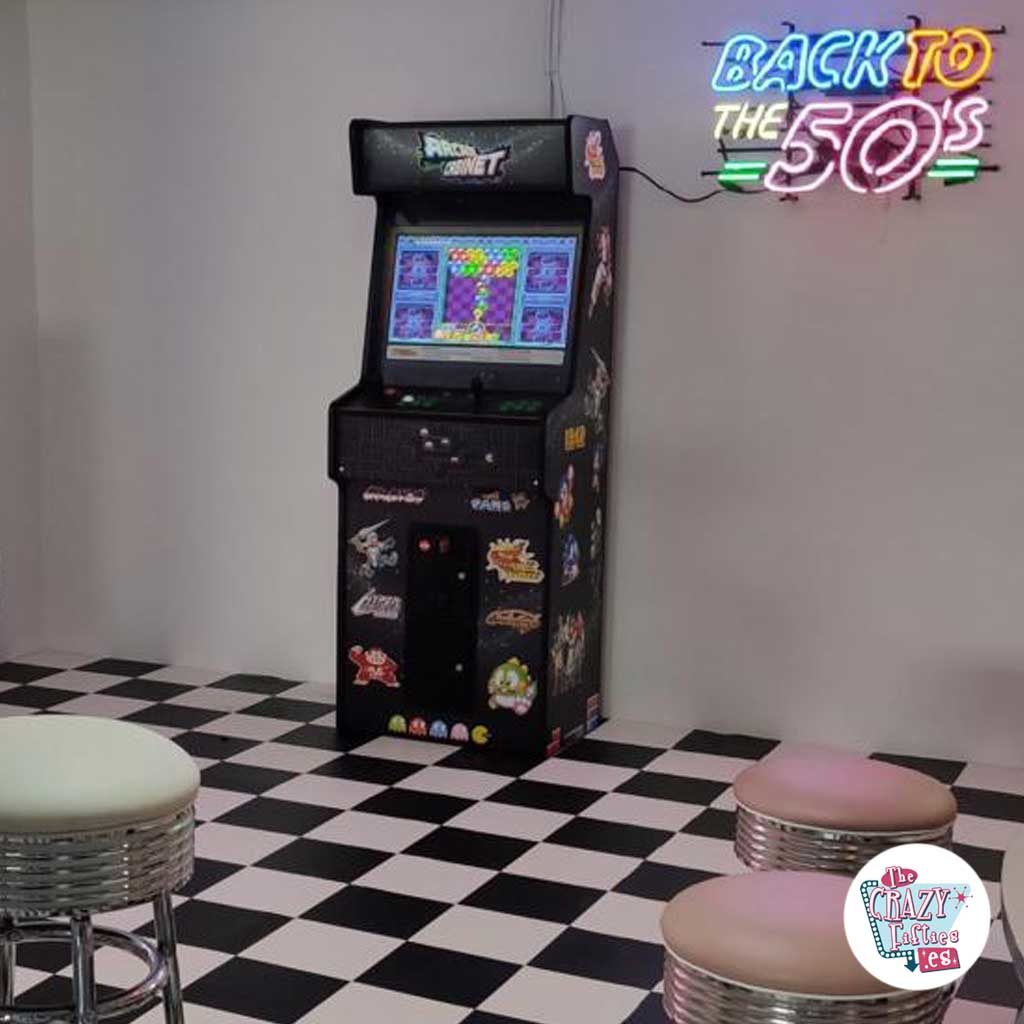 Bar area:
El Christine's Game Room It also has a bar area, which is equipped with a fantastic high bar table and a quarter elegant stools in Off white, simply beautiful.