Retro American Diner Tables
We present the Retro American Diner Tables (American retro dining tables)
Read More...Close
If you are looking for retro style tables that preserve the quality of manufacture to the old way (old school) you are in the right place. Our tables are made of 32 mm thick Formica and their edges protected with a 55 mm striped aluminum profile, depending on the model it may have open legs or central monopod, in the latter case and in order to give greater stability to the set. The tables will be equipped at the bottom with a cast iron base of high structural density.
We have spent more than 12 years dedicating ourselves to the world of American Decoration, being especially focused on the American Retro Furniture for restaurants as well as Jukebox.
We understand that it is not always easy to carry a project forward and therefore we will try to support you in everything you need to get it going.
We prepare your budget without any commitment and we also have a 3D drawing execution service (at no cost to our clients) so that you can get a more realistic idea of ​​the distribution of the American diner, retro Salon, vintage dining o even the American kitchen that you always dreamed
It is not true that people stop chasing their dreams because they are older, they get older because they stop chasing their dreams. -Gabriel Garcia Marquez-.
Ice Cream Parlor Hotel Princess Riviera Maya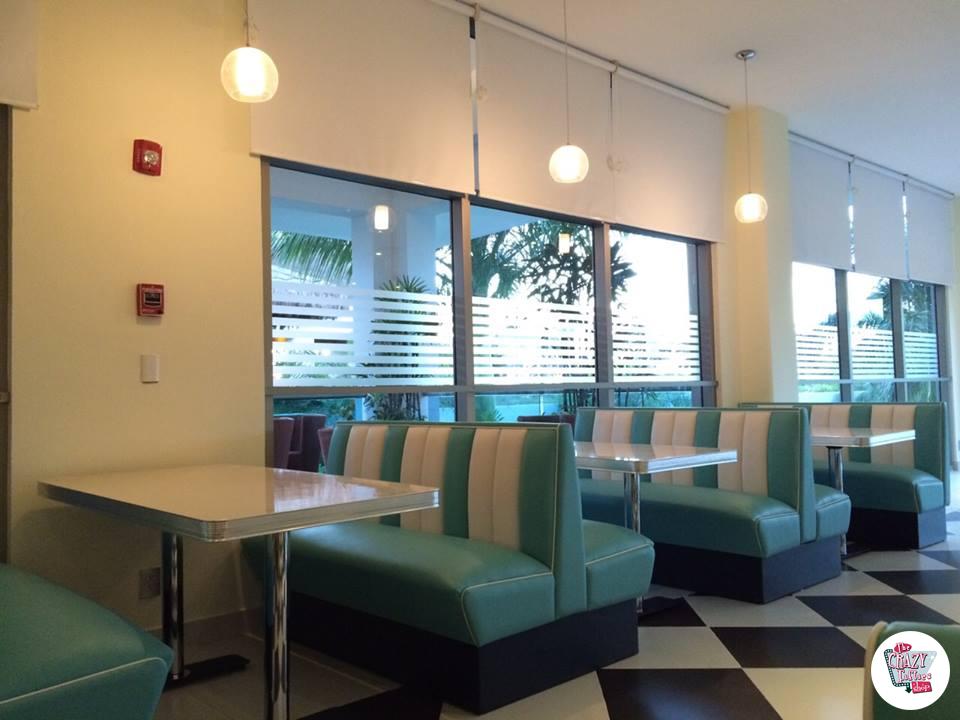 You may be interested to know that we also have a rental section, in case you need them for a specific event.
We have a wide catalog of accessories for decoration, if you do not find what you are looking for, contact us!