Old English telephone booths
When we travel to London found the typical English telephone booths scattered throughout the city, and of course, one of the first things we usually do is take a photo next to one of them, because it is one of the most popular icons in the city, next to Big Ben or the famous English royal guard.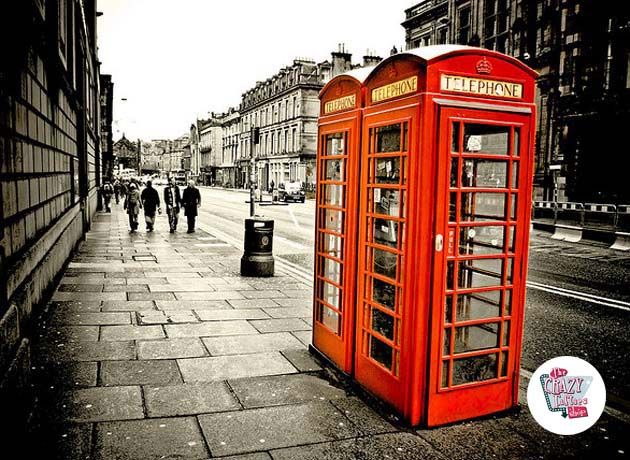 The famous model of English telephone booth K6 was designed in 1935 to commemorate the Silver Wedding of King George V. It should be noted that the monarch died on January 20, 1936, without ever seeing them installed.
En TheCrazyFifties.es we put at your reach real-size replicas of both the English telephone booths and Soldier English royal guard, for those who wish to decorate a space in the purest English style, also we have less size English booths with different functions.
If you want to equip one of these phone booths are welcome to visit our special category of retro phones.