Retro Vintage barbershop
This category of Retro barbershop Vintage It is especially dedicated to furniture and decoration that refer to the old barbershops. Those that were a meeting point and made their work a ritual.
This type of Vintage Barber (Barber Shop) It is very characteristic from the beginning of the 50th century until the middle, more or less until the 60s or XNUMXs. From this date, they were already evolving to what we know today as hairdressers.
Here you can find among other products the famous Barbero post known as Barber Pole (See history of post Barbero), which is the most representative signal of a Barber Shop.
If you want to buy a barber pole online in Spain, we have it available in different sizes.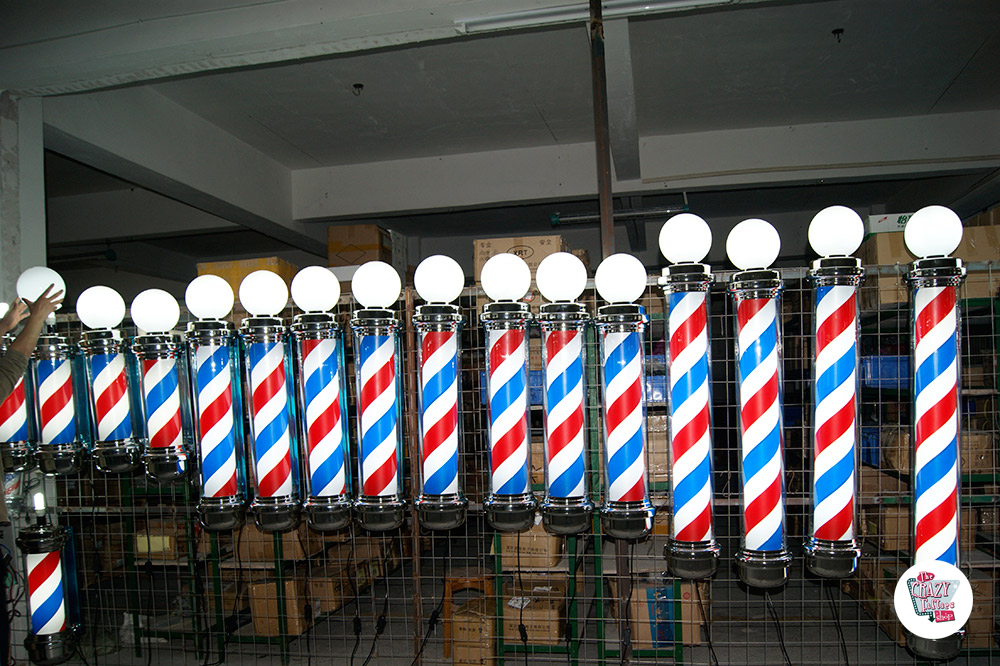 And its price starts from € 199.
Another of our star product that you can find in this Category of Retro Vintage Barbershop are Barber chairs, which you can also buy online, and will undoubtedly make you stand out from your competition.
We are distributors in Spain of this type of armchairs and we have 5 different models to sell.
El Eco barber chairIt is the most economical of the range, widely customizable in terms of colors, finishes and extras that we fully explain in the product sheet.One of its main features is that it has a comfortable cushion on the part on which the legs rest the client's.
Another model is the Retro barber chair ComfortWhose main difference lies in the footrest, which includes an engraving on the metal part of the same design.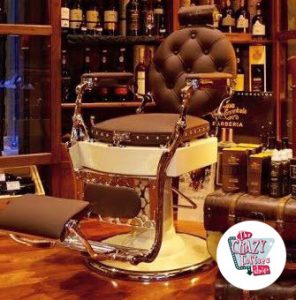 The Elegance model, presents aesthetic changes in the armrest.
The highest models in the range such as the Barber chair Vintage and the Classic Lux, have a more classic design, with a more elaborate and refined level of finishes.
The cost of these high-end models starts at € 5140 and increases depending on the extras chosen.
Finally, it should be noted that we also have Kids Barber Armchair, ideal for businesses that have children as their regular customer.
It is available in 6 different models that in turn are available in different colors.
If you are interested in buying barber chairs retro online at our vintage Shop Thecrazyfifties.es, you should know that realize volume discounts. We make you a quote and ship to worldwide. Contact us.