Retro Gas Pumps
Now you can buy online Retro Gas Pumps in Spain thanks to Thecrazyfifties.es!
Did you know that the gas pump was invented the 5 September of 1885? That's right, the first supplier It was used to fill some kerosene lamps and kitchens, since cars did not yet exist. Therefore it was not until the appearance of the cars that the hose was incorporated to directly dispense the fuel to the vehicles.
Here you will find a great variety of Retro Petrol Pumps as well as other related elements.
We also have a gas vending pump, which is ideal for bars, restaurants, advertising campaigns or even any private party as it will not go unnoticed.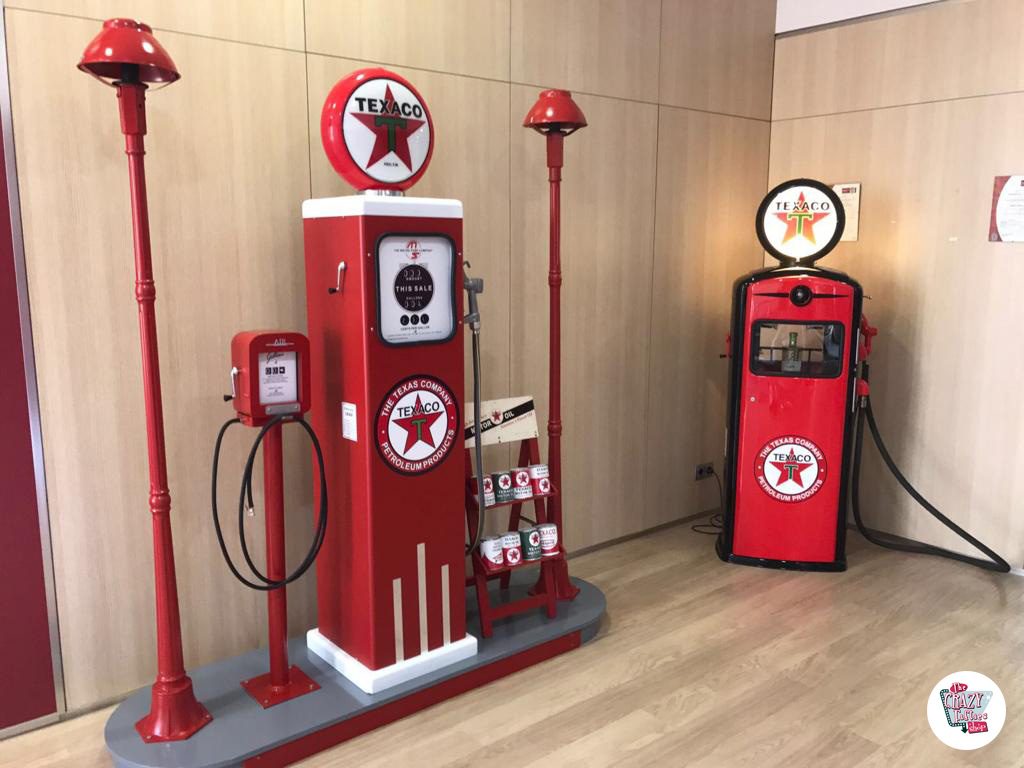 In conclusion we can carry out practically any project with petrol pumps that you have in mind, so do not hesitate to contact us and tell us about it.